Fall Feels – Styling with texture and textiles
Are you looking for ways to get those cozy fall feels and warm up your interiors for the colder months ahead? Introducing texture and textiles, like comfy throws and accent pillows, are a great place to start.
Your fall decor doesn't necessarily have to be all about pumpkins and the warm hues of autumn leaves. Sure these are lovely in the fall, and what we will show you in our blog will go with a few pumpkins mixed in too, if you choose. We want to show you the impact, though, of layering texture, pattern and accents, with rich tactile elements to create those fall vibes. Just a few subtle changes will help you transition your interiors for fall.
Boho Inspired Decor
Boho inspired design, or at least an eclectic approach to design, continues to be popular. Some may be transitioning away from the full boho look, but we are seeing many designers and clients selecting certain elements of the style to mix in with modern accents and furnishings. We love some of these elements for fall as they innately feel more casual and make you want to just cozy in at home. We also love that they bring some of the textures and feels of the carefree summer months to get us through the colder ones.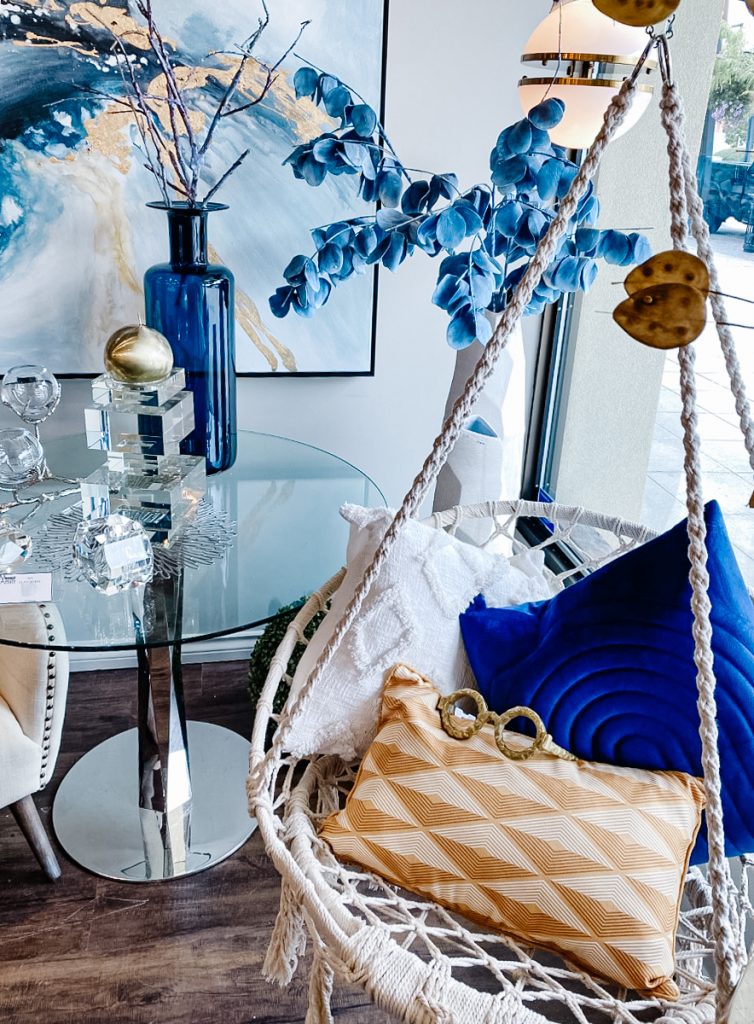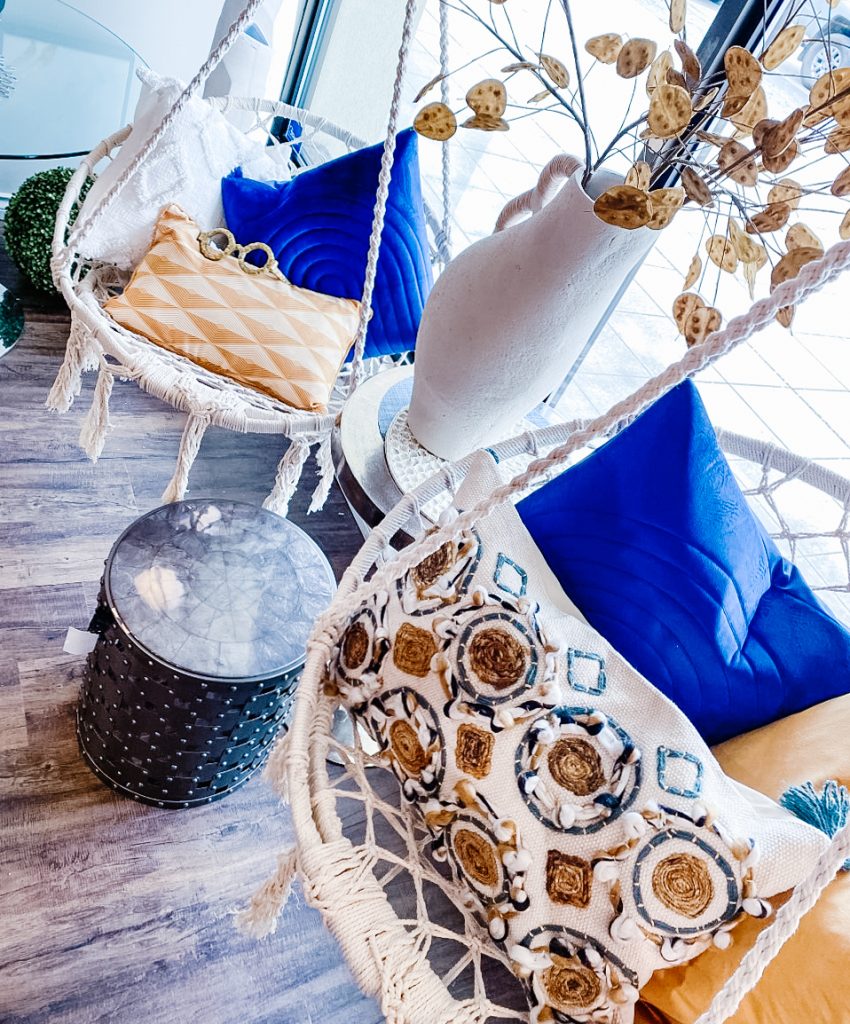 Imagine sitting in this macrame swing chair surrounded by your favourite pillows a throw, and reading a great book. Call it a special fall/winter retreat indoors. Beyond the great experience the layers of tactile textures here and colour will add an interesting and impactful focal point to your space. This new take on boho design also pairs down the colour palette, trading the use of a plethora of colour and pattern for a more carefully selected and paired down selection of colours next to neutrals.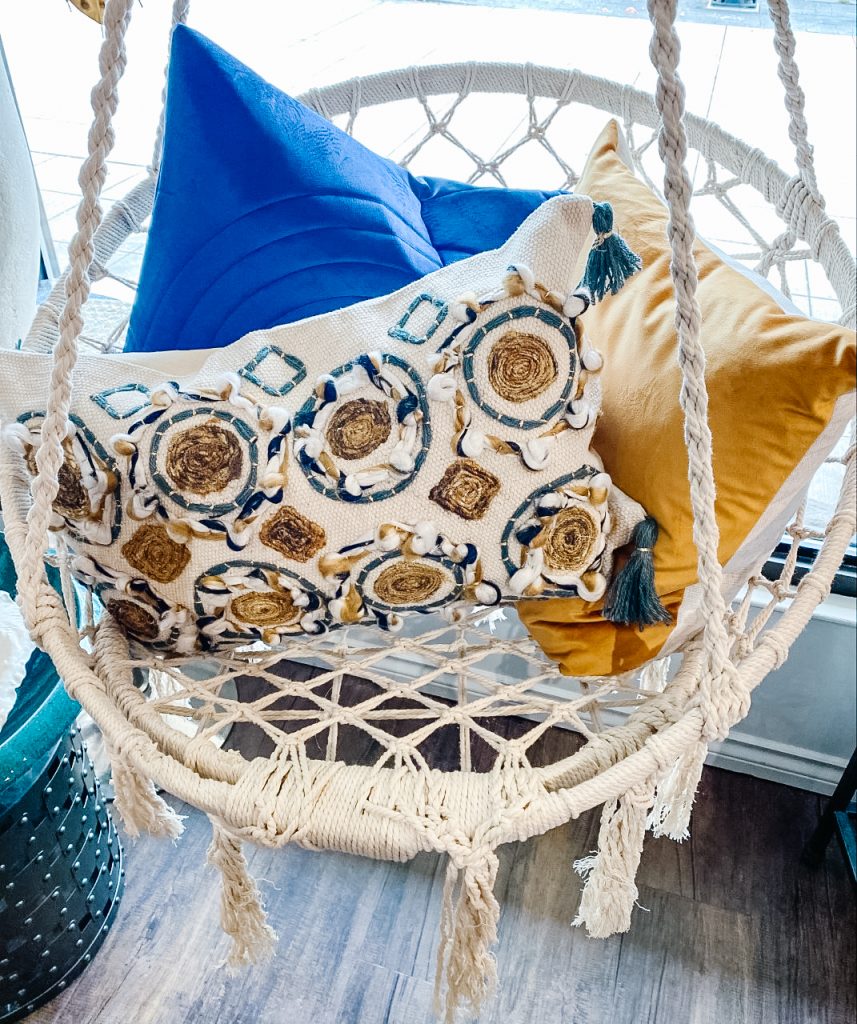 Throw those pillows
Okay we know you throw pillow addicts are out there and any excuse to throw a few more is appreciated. Well its a new season! The ones we will share with you here work amazing for fall, but will also fit in just fine all seasons of the year so if you need justification to go for it, there you go! With autumn comes change and what easier way to make a change, then to change up your accent pillow selection. Particularly if you have a neutral sofa or accent chair you can introduce new colour or bring layers of that cozy texture we keep talking about.
Even a neutral white pillow feels warm with a tactile pattern and surface like this one.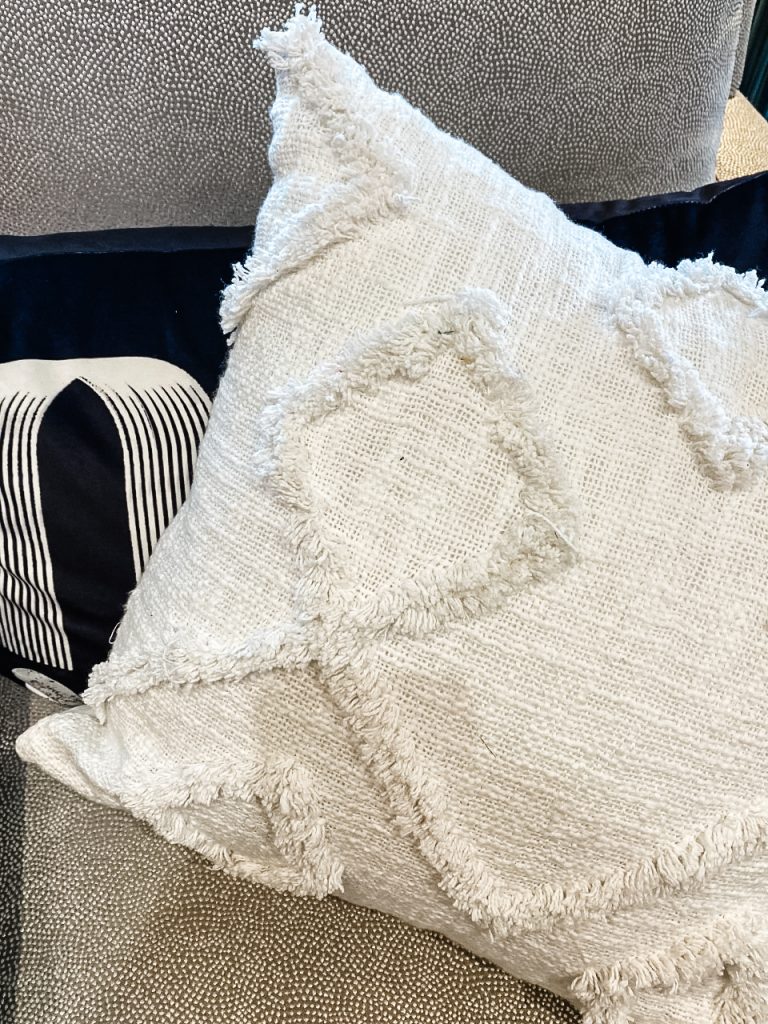 Don't be afraid to play with multiple patterns in one space and here you might even take the opportunity to introduce those traditional warm hues of fall like orange, terracotta and brown through a throw. We will talk more about those a bit later.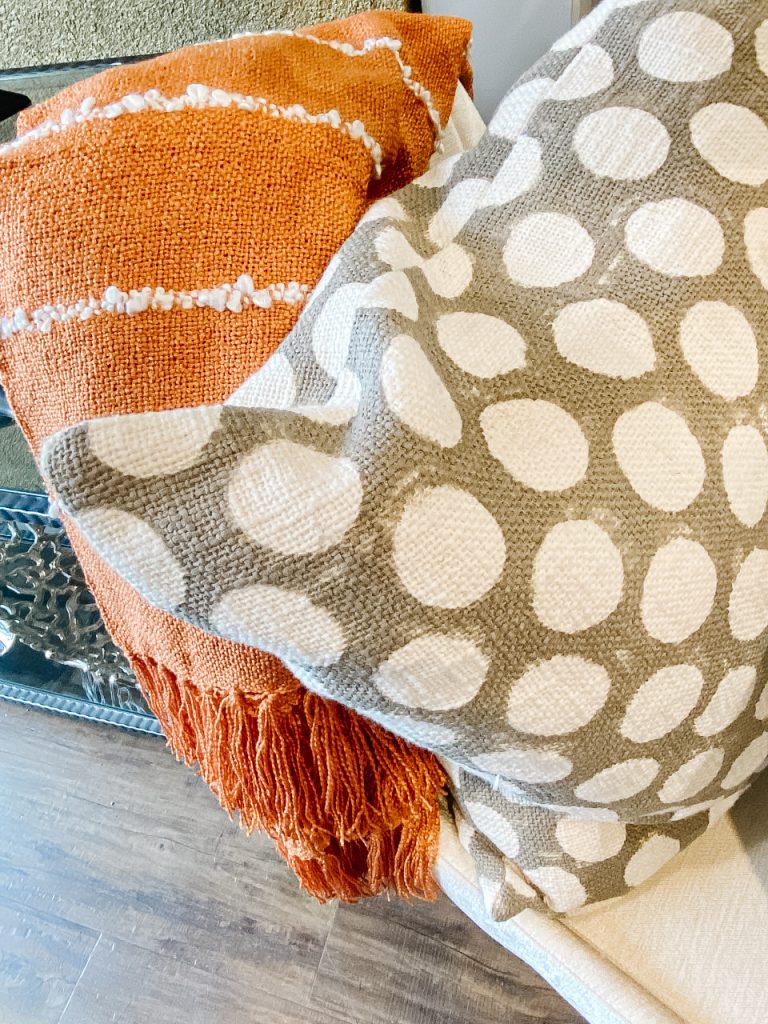 When playing with several different textures and patterns you can keep things feeling unified, by being consistent with the colours in each. Here for example, both pull gold and black.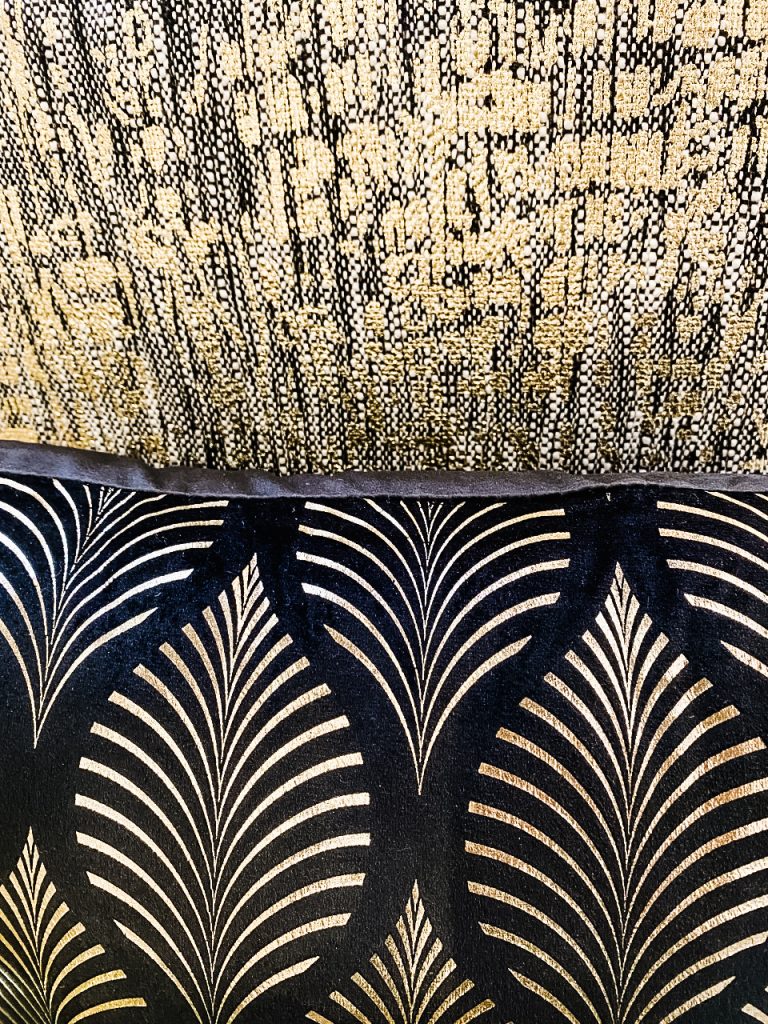 There are just so many options and then endless opportunities for how they might be arranged together. We can't wait to help you pick out your favourite combinations.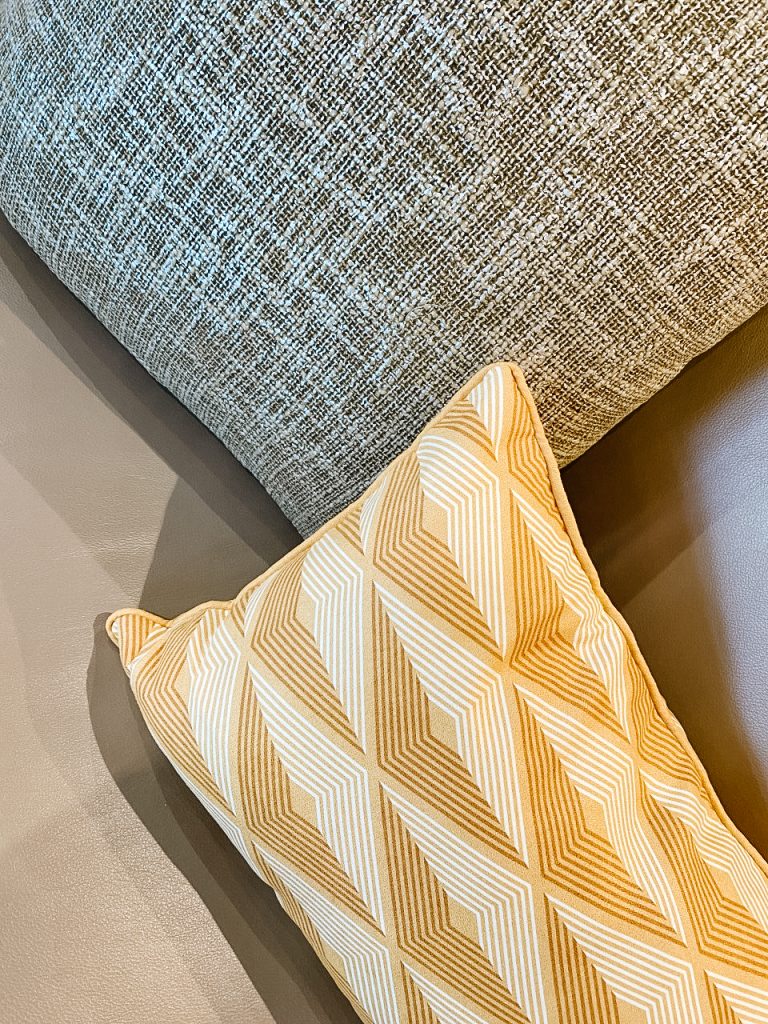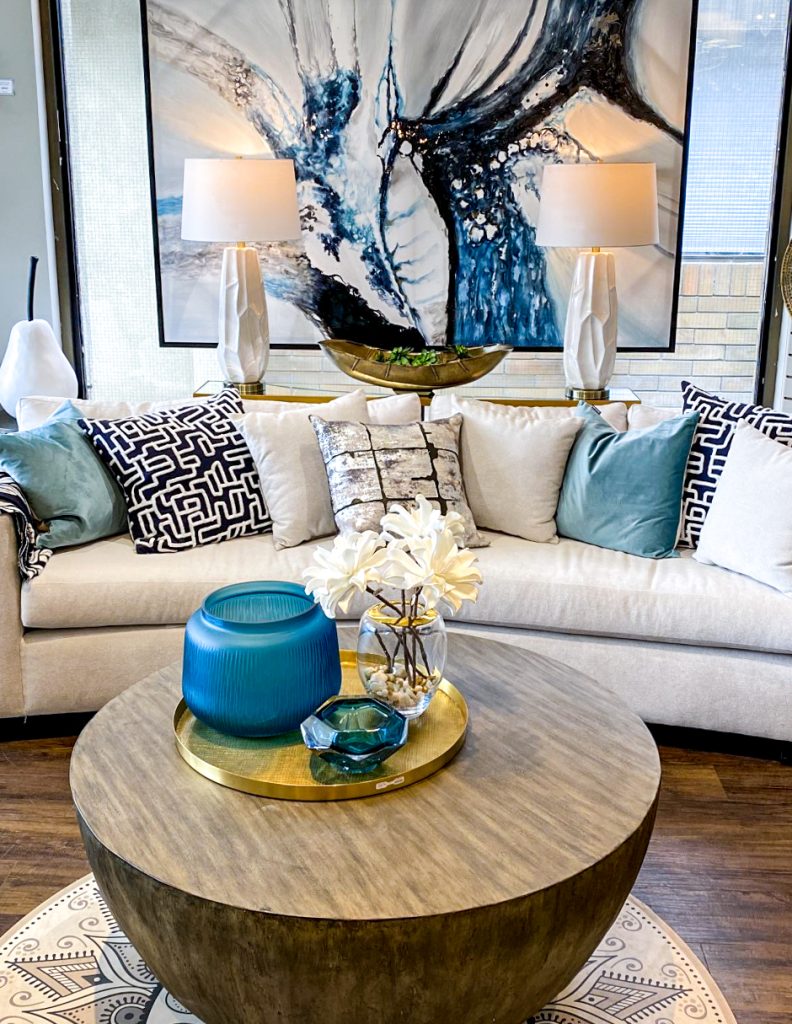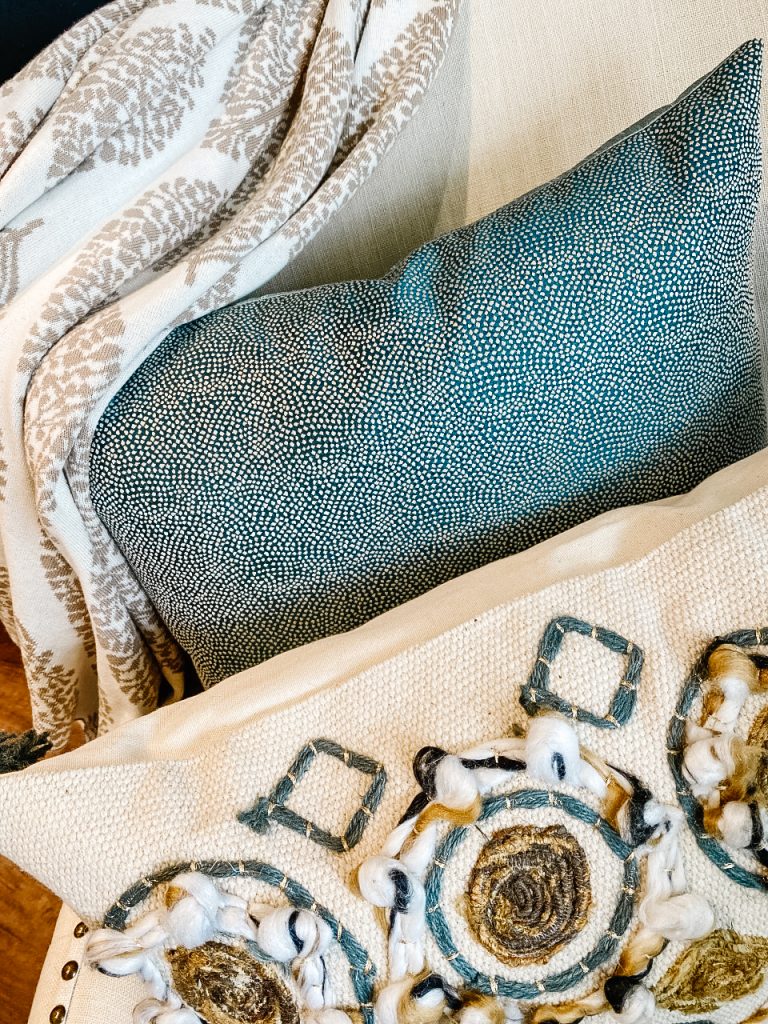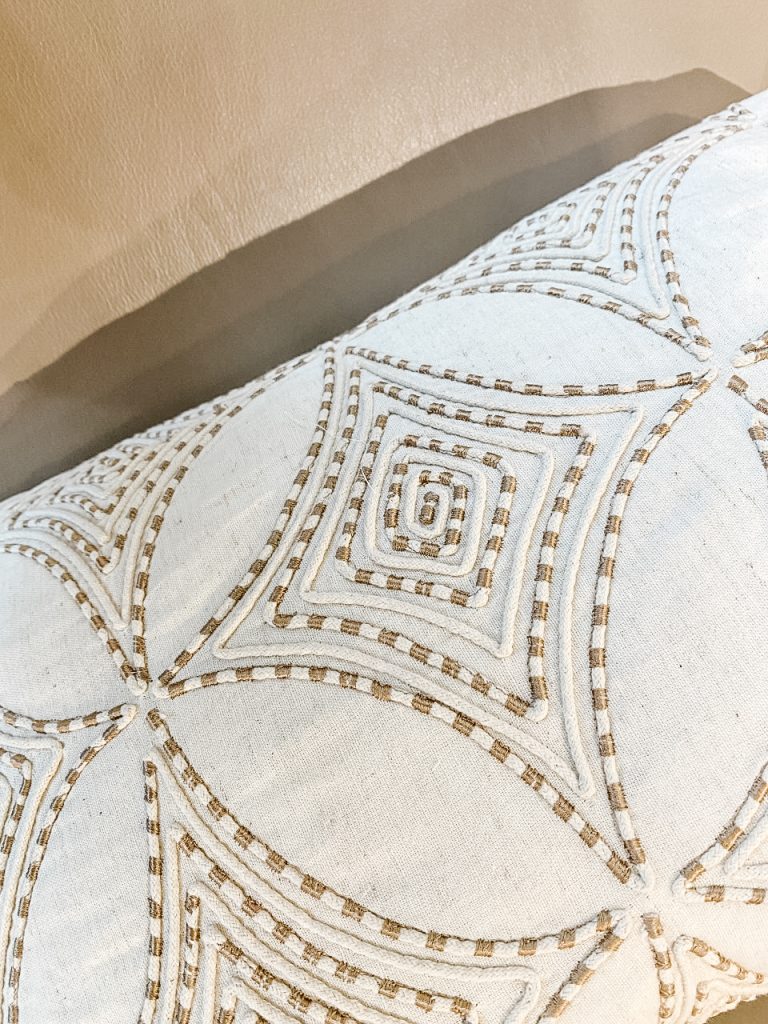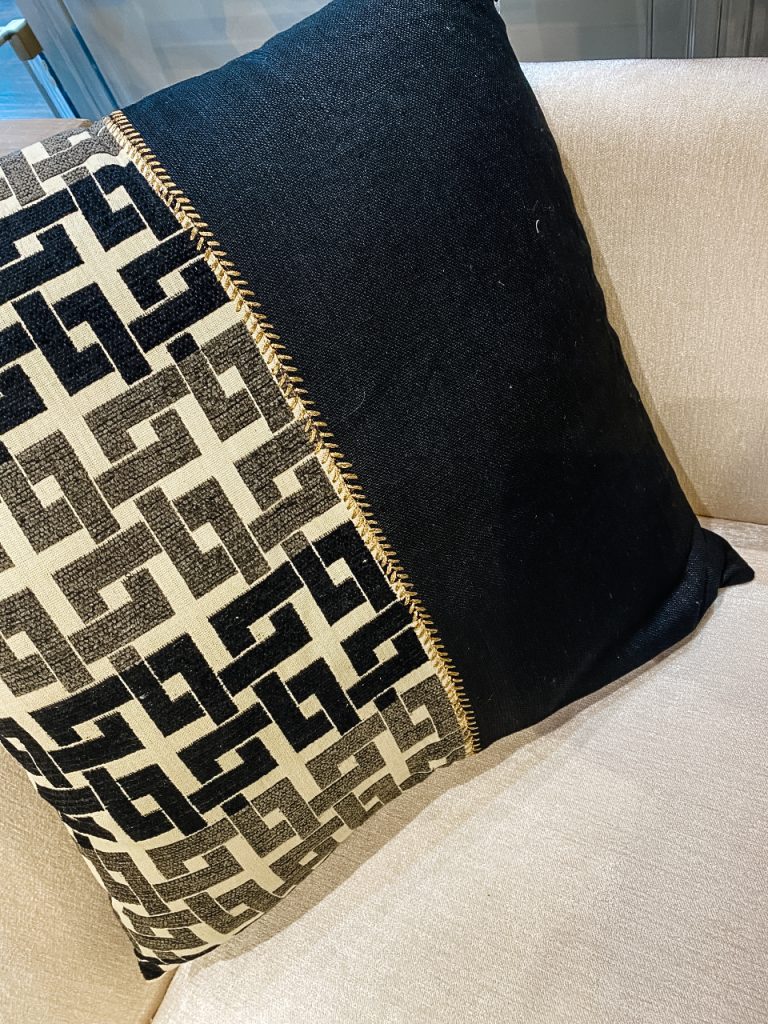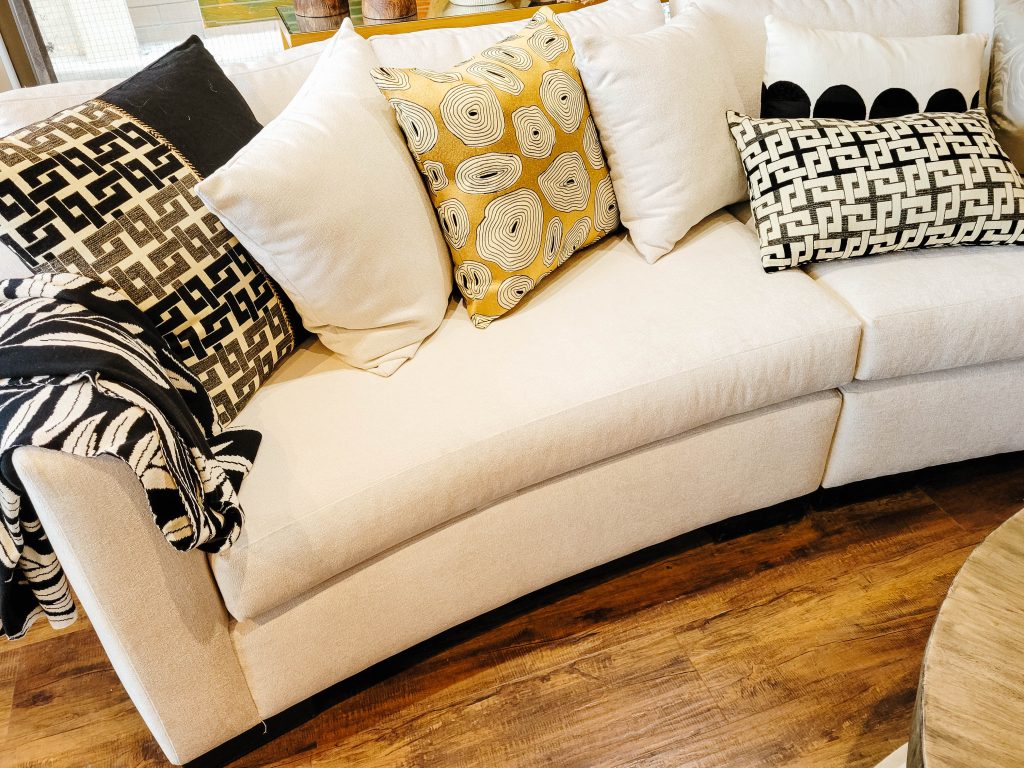 Even more cozy
An even easier way to instantly get those cozy fall feels is to style your space with a throw blanket or several. Again it is a simple way to introduce texture, pattern and even colour without changing out major furniture pieces. Just use a gorgeous throw on its own draped over the arm of an accent chair or work it in with your favourite throw pillows.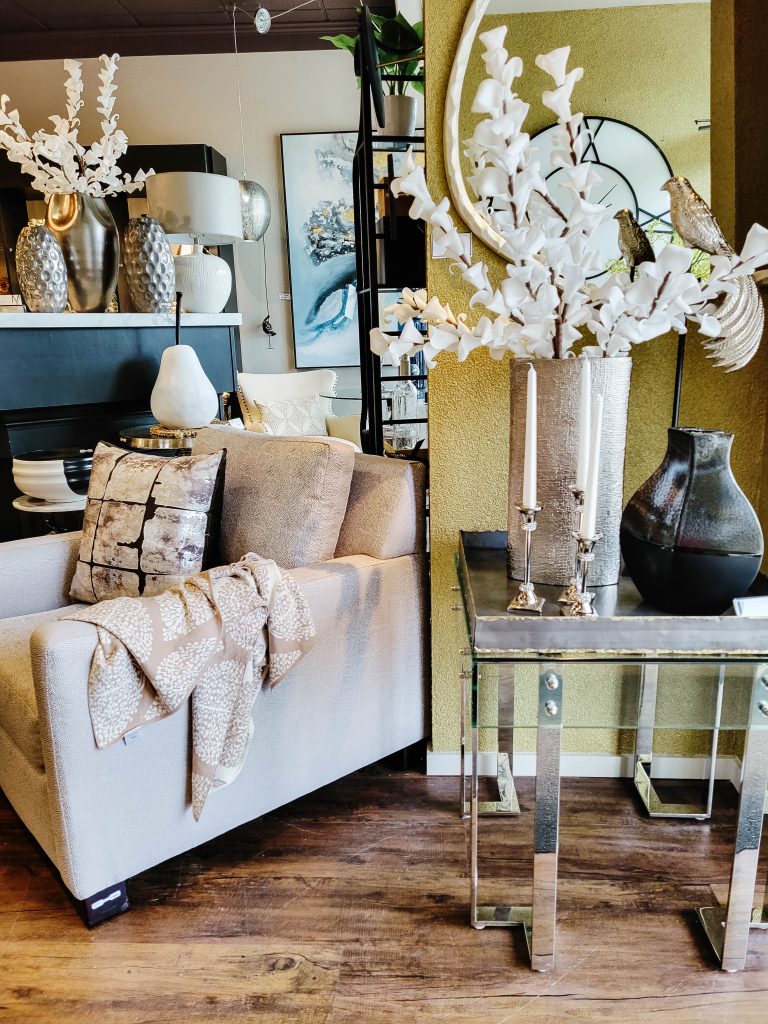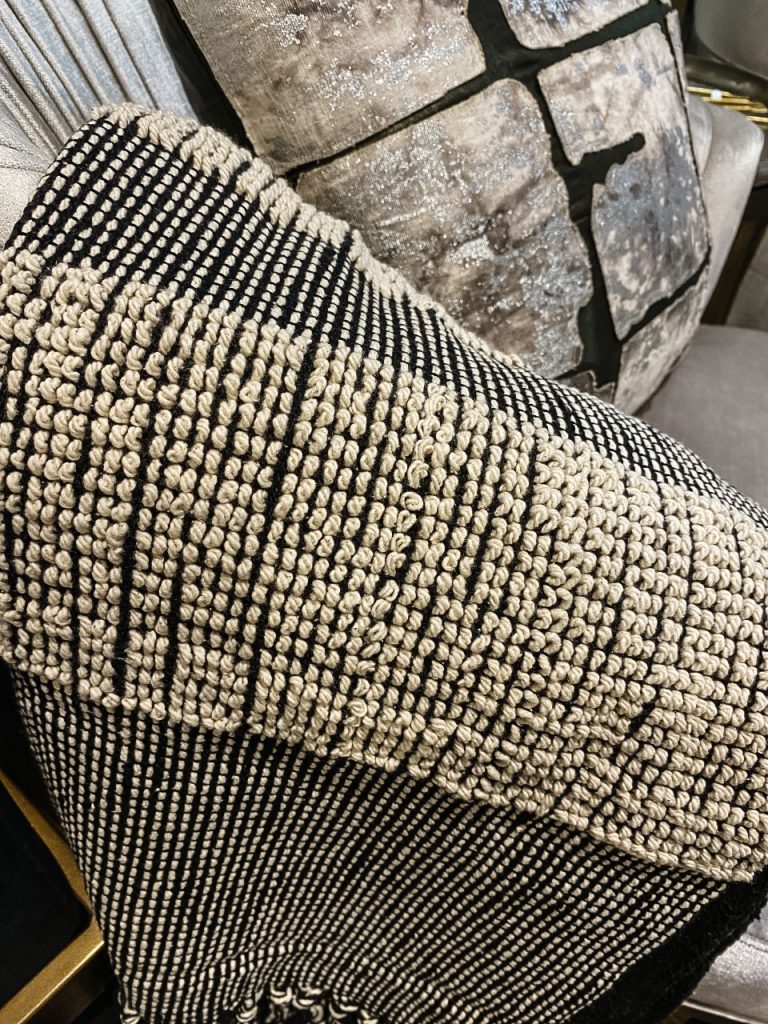 You might even choose to layer several throws into your design varying the pattern but tying in similar tones and colours.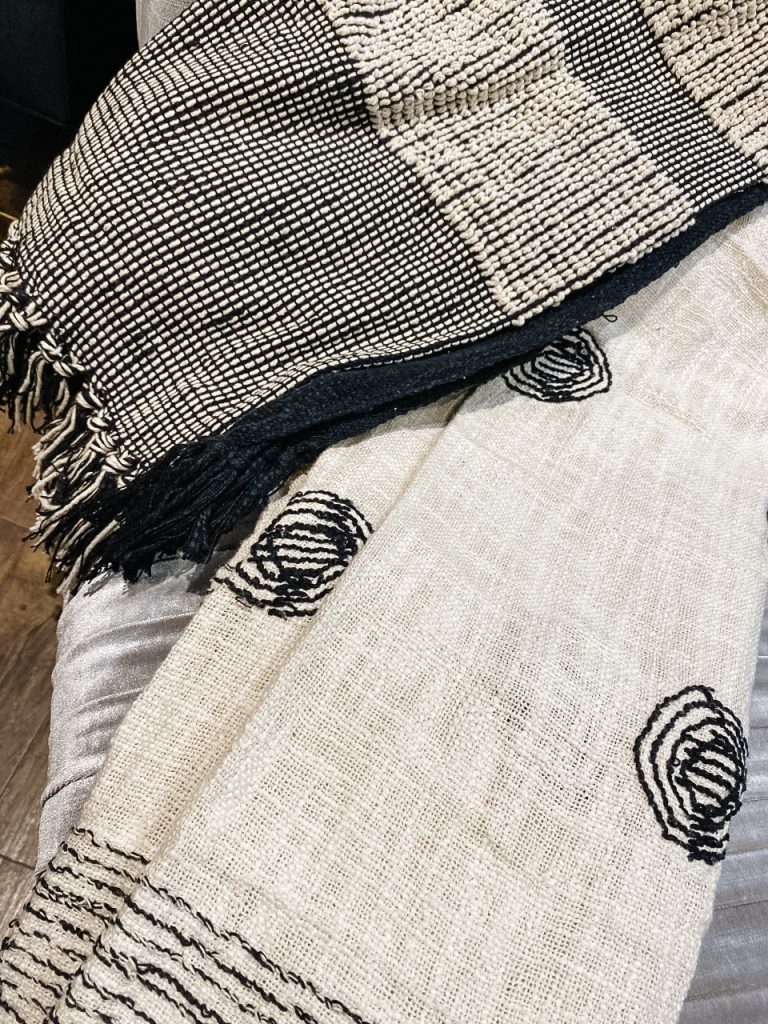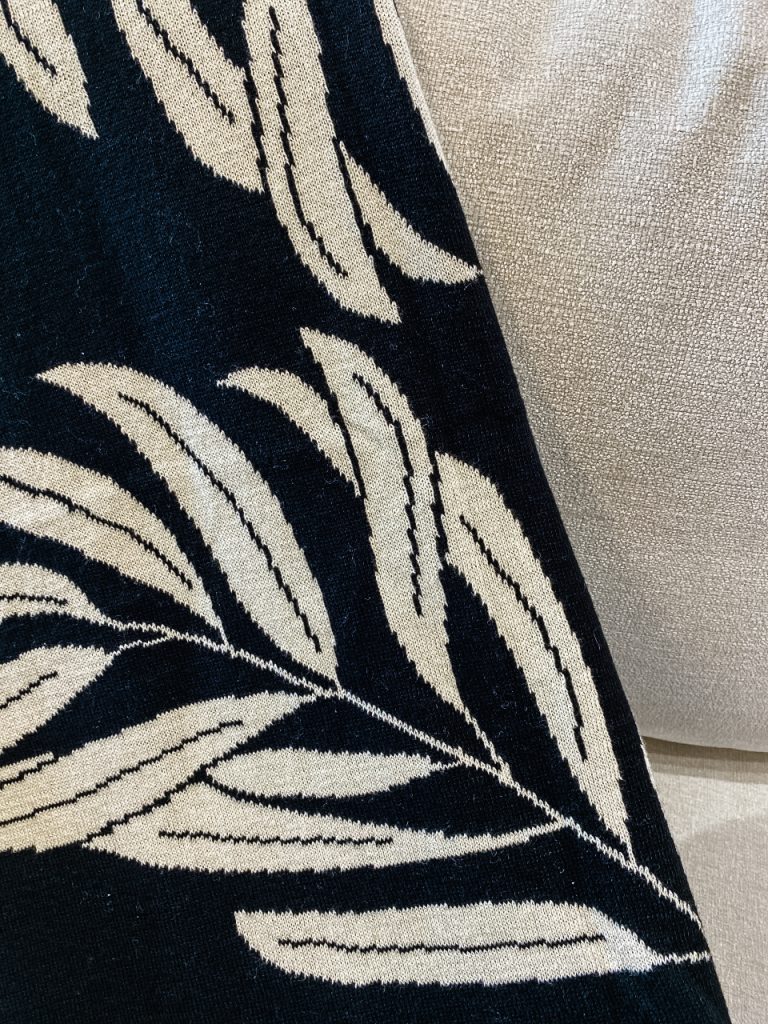 Tabletop texture
Fall is a season that brings the celebration of food and the harvest so why not introduce some new fall textures to your tabletop as well. An obvious way to do this is in your dinnerware choices, but the real impact comes in all the layers beneath your dinnerplates. Using different interesting placemats or even chargers will personalize your tablesettings and make them a great conversation piece for your guests.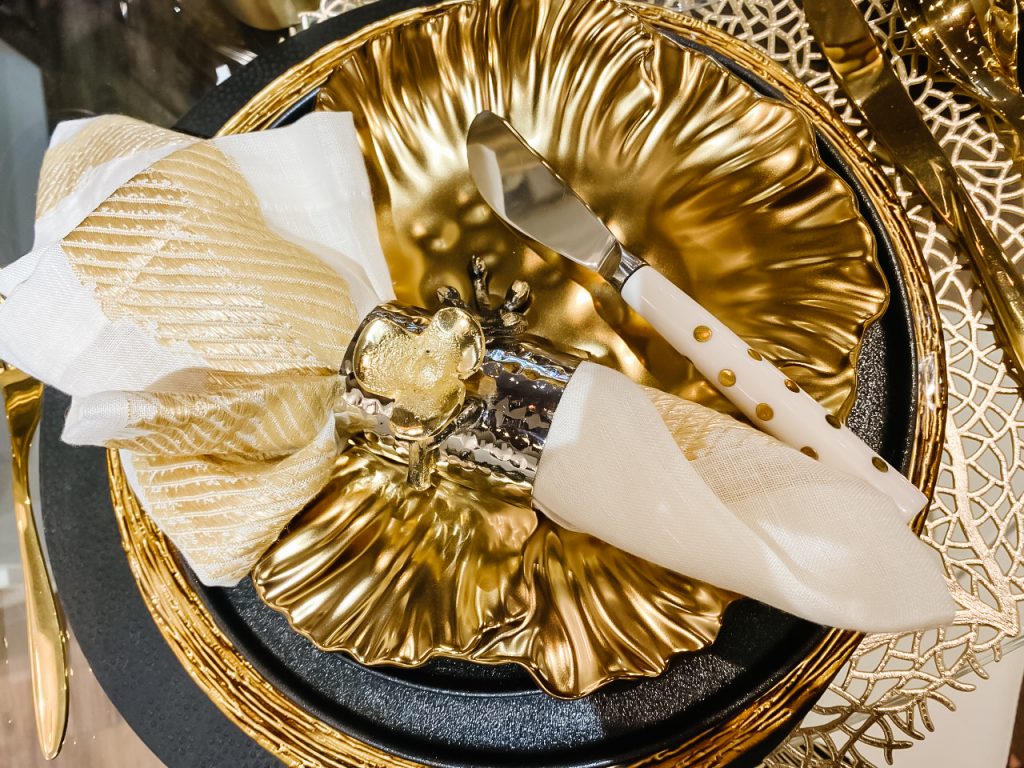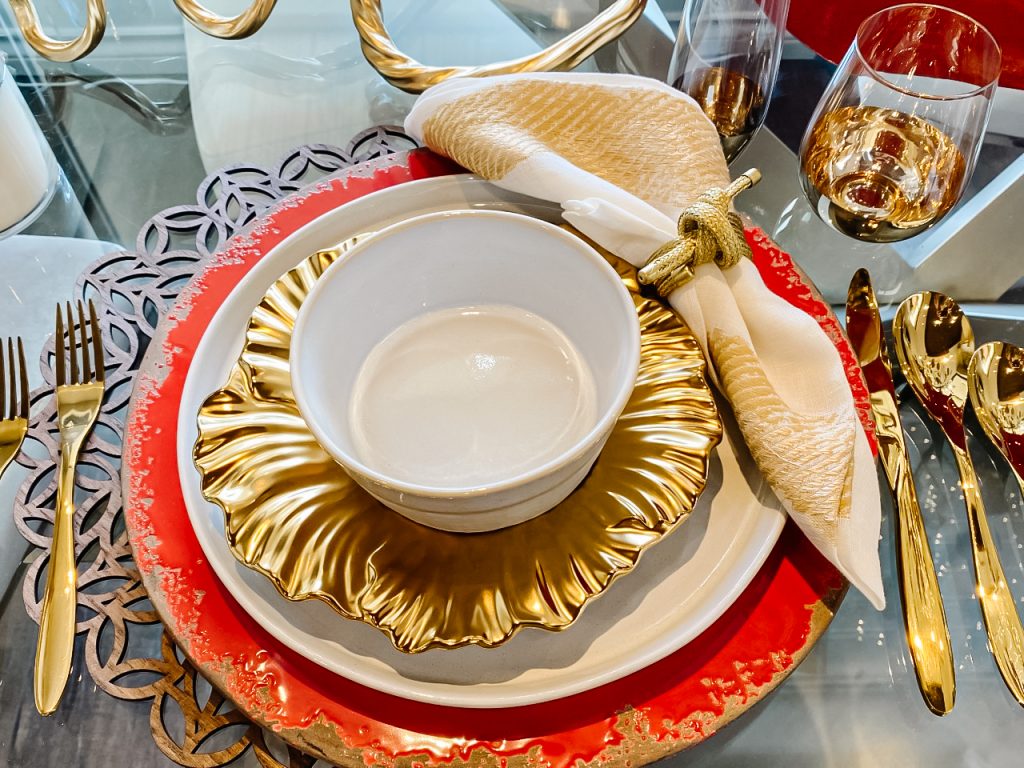 We have so many different options for table linens, placemats and chargers. We encourage you to be creative and layer, layer, layer. Also choose from different textural materials including wood, leather, beads, fabric and vinyl.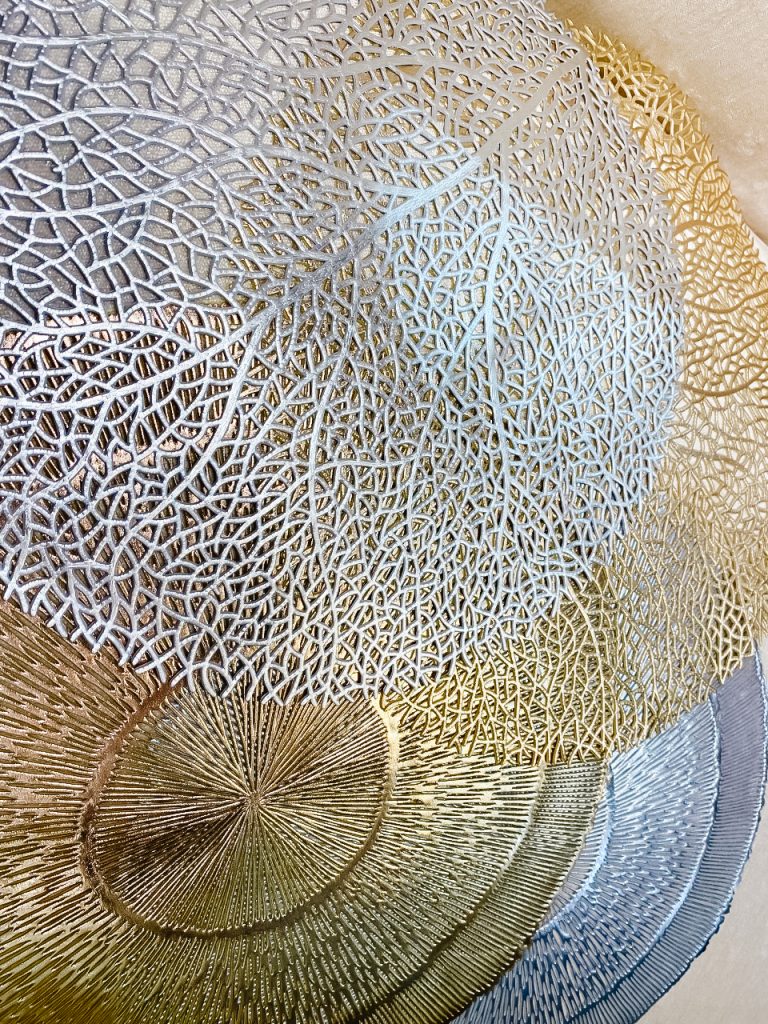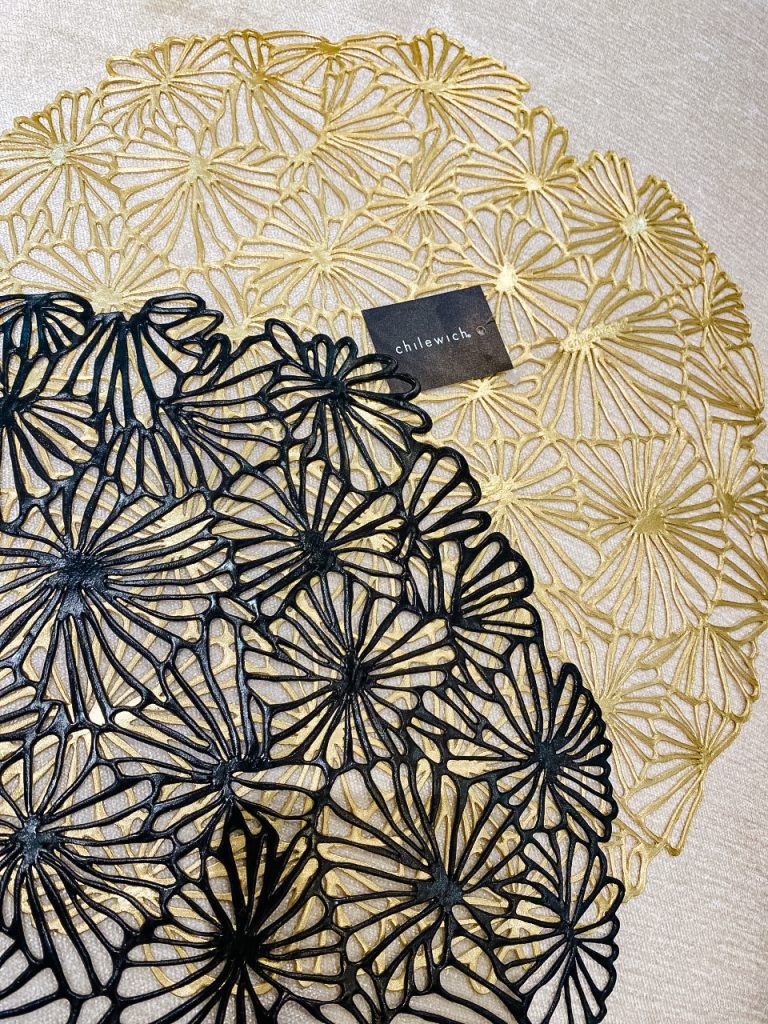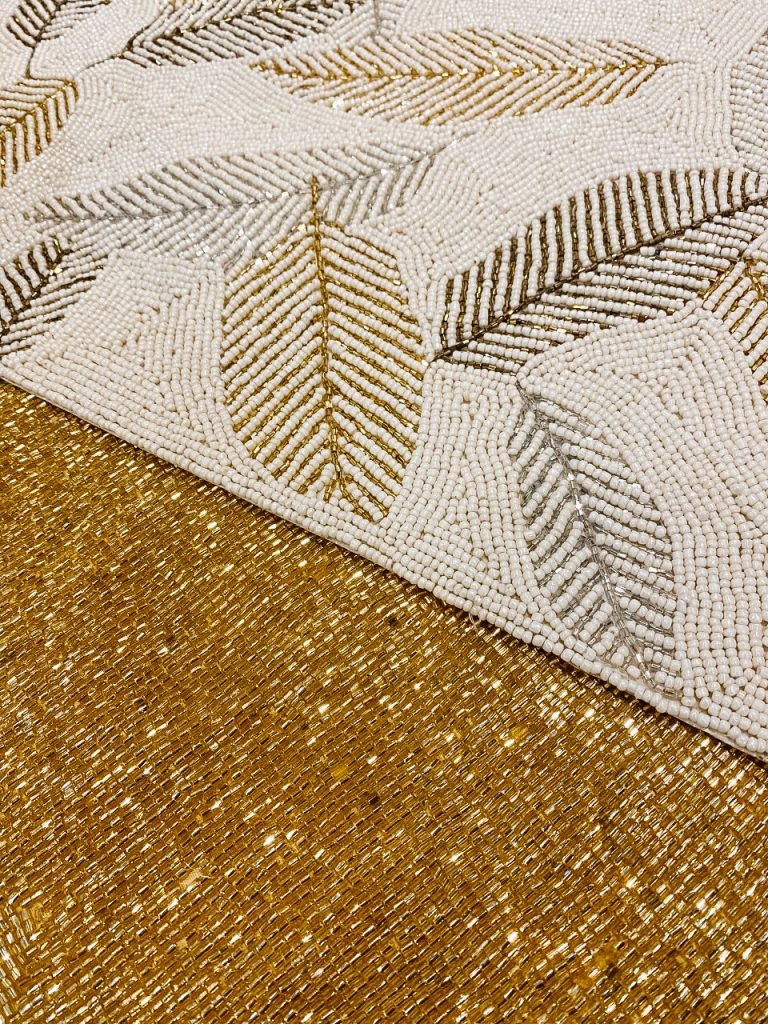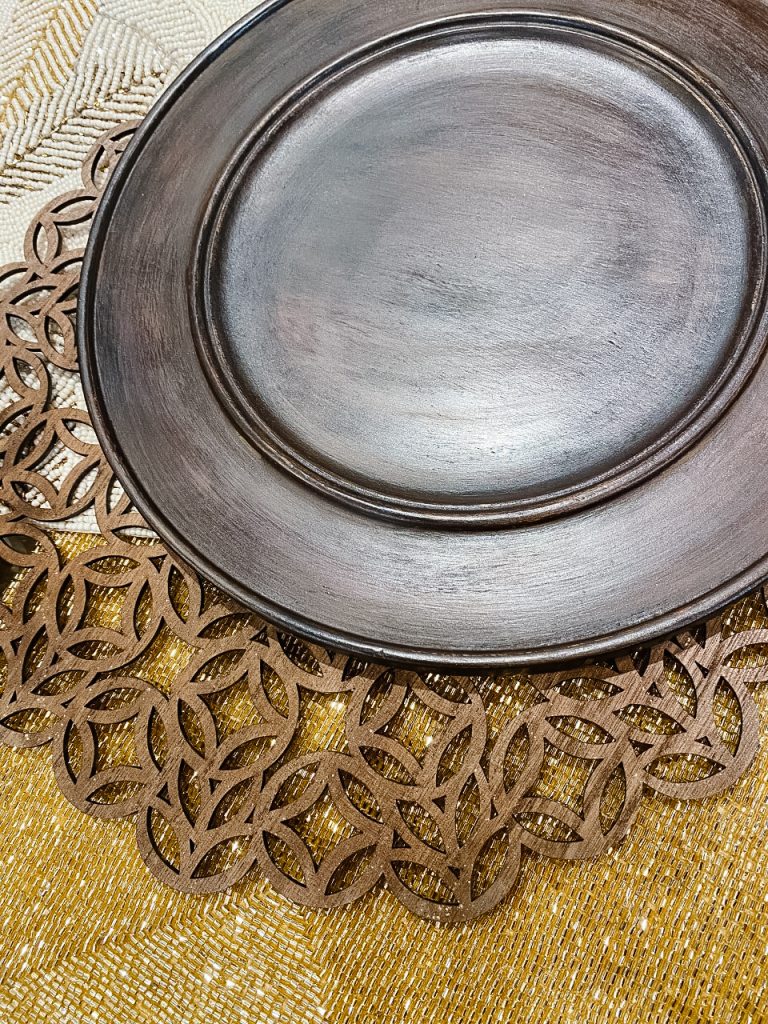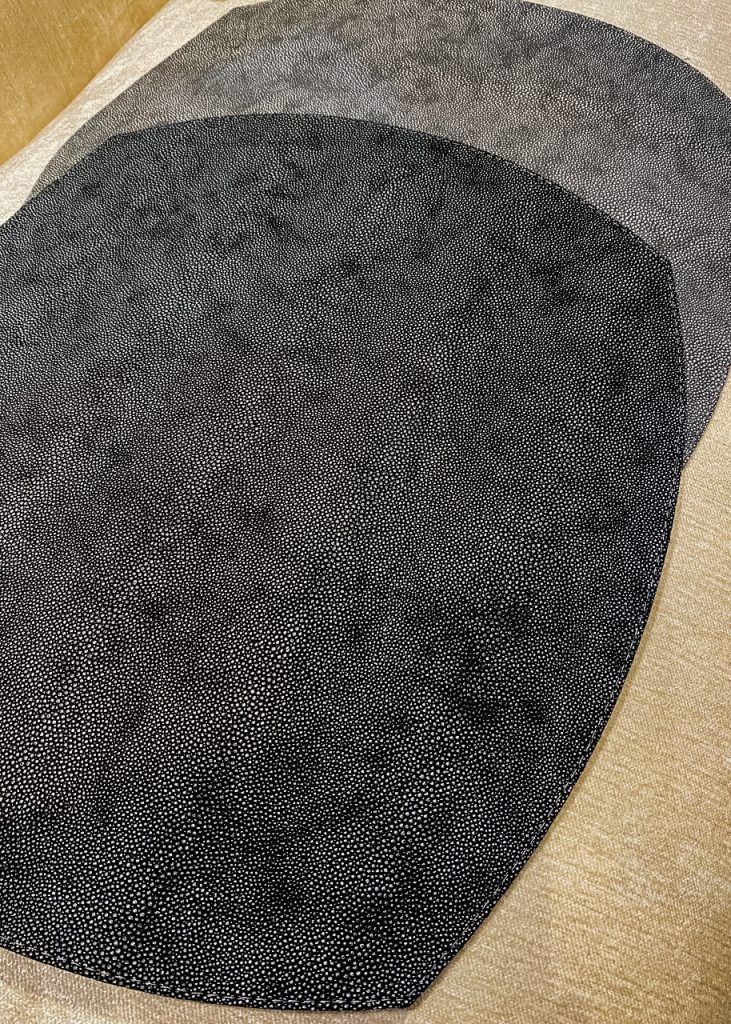 There are so many ways you can introduce texture and tactile elements into your interiors, even beyond what we have shown you here. Just walk through the doors to our store and there are beautiful textures everywhere from the floors, to the walls and everywhere in between to warm up to for fall and the upcoming winter season.