Colour Your Summer
Even if you are the queen or king of decorating with neutrals summertime is the perfect time to be playful with colour. Don't worry we aren't asking you to purchase a bright pink sofa, although we could help you source one. We are suggesting you take advantage of some of the great colour accents that aren't as permanent. You can commit to these small pops of colour even just for the summer season. It is the season of flowers so many of our suggestions include florals. You don't even have to have a green thumb. We have options that are fabulously faux.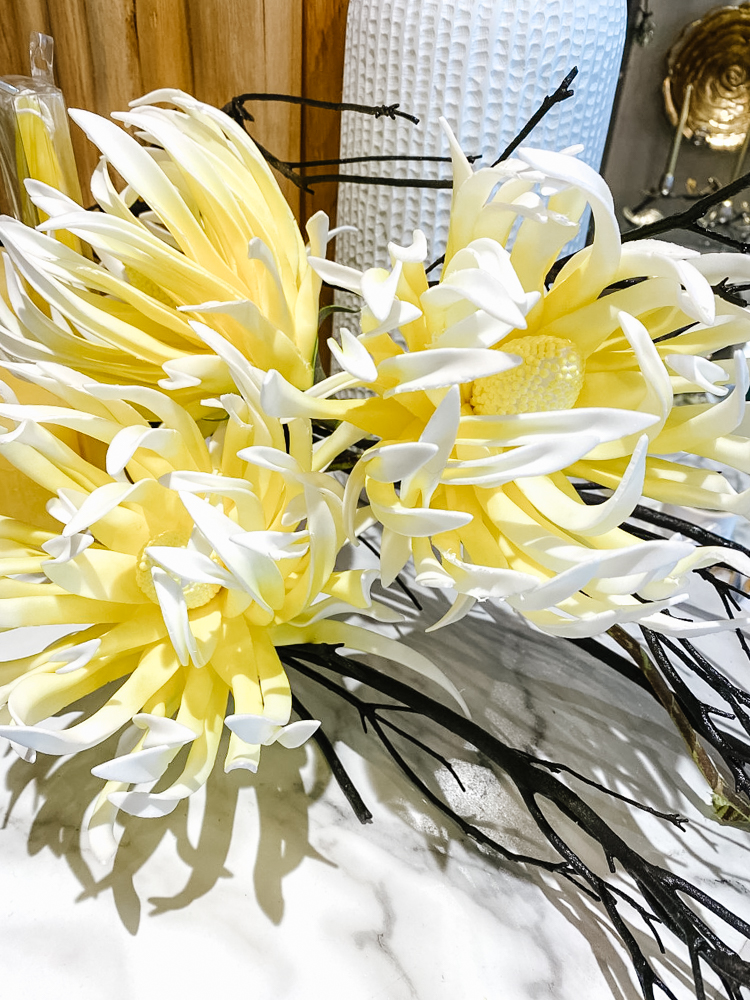 We suggest you invest in some beautiful neutral vases or decorative pieces as a base that will go with your year round design style and then add in some of our floral and branch accents to colour your summer pallette.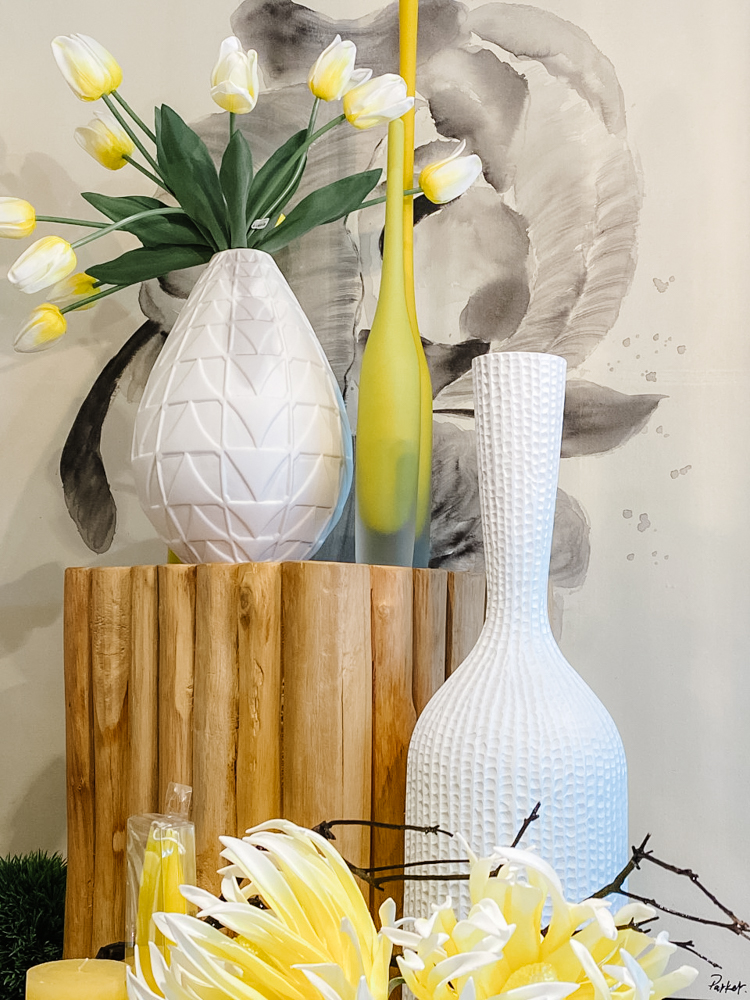 Illuminating yellow is the Pantone colour of the year and I think we all could use a little brightness this year. Also what says summer more than some sunny yellows?!? Beautiful yellow candles can illuminate your summer tablescape or be a bright addition to your hostess or wedding gift.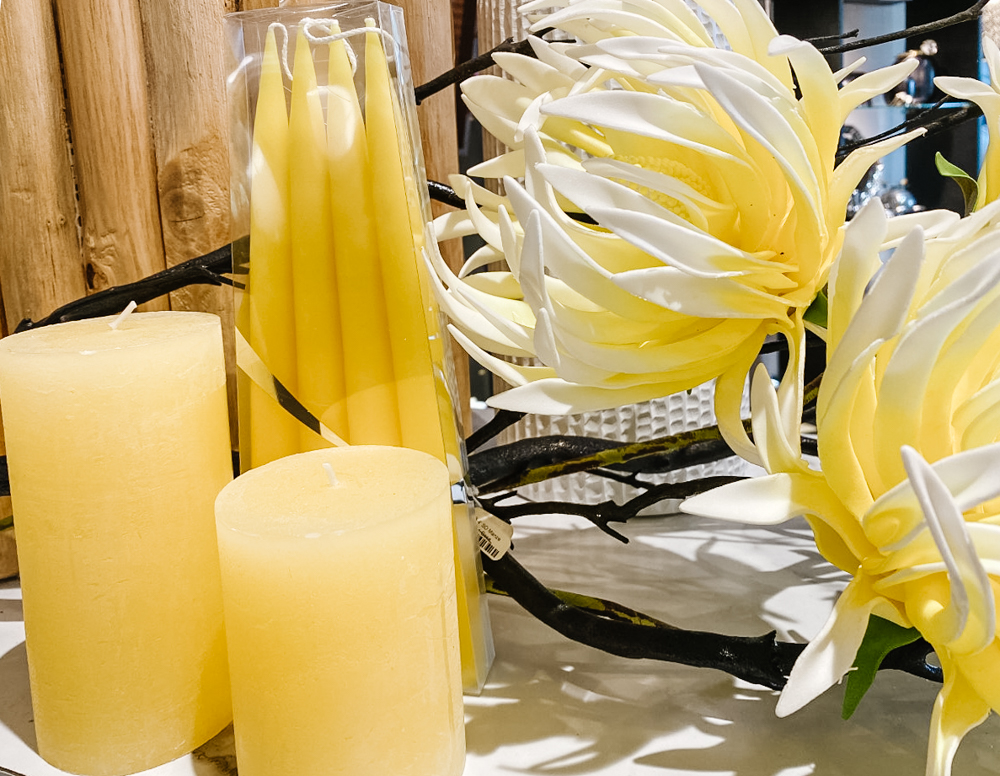 Squeeze the Day with some lemon accents. A fun way to style some of your favourite glassware and drink pitchers and we have some super cute paper napkins to match for cocktail hour!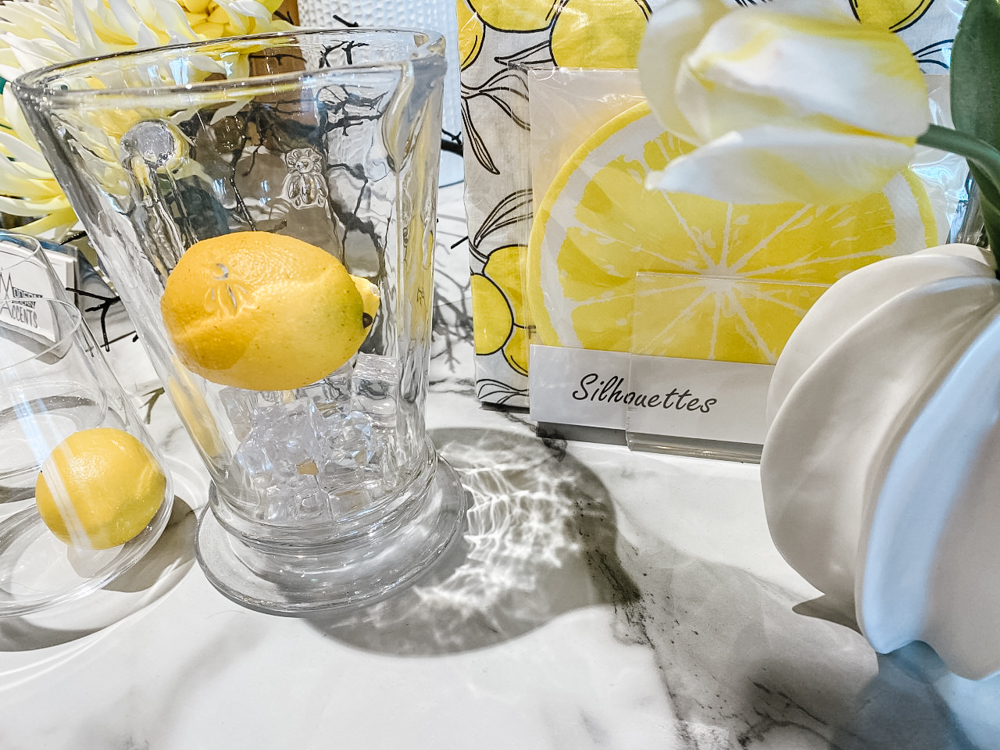 Pinks are also a feel good colour for the summer and could also be a softer approach if you aren't quite partial to yellow. You also don't neccessarily have to use a vase for your flowers. Here we have styled a gorgeous oversized white glass bowl with soft pink tulips and decorative grass orbs. A simple, but effective arrangement.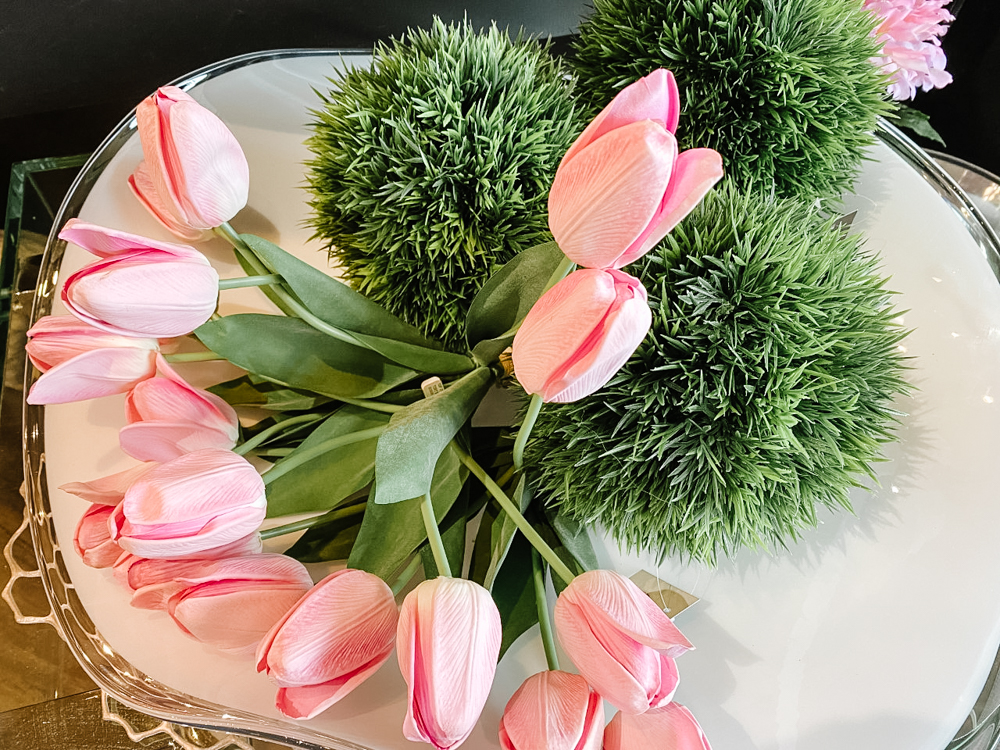 A grouping of vases in various sizes and shapes is stunning with pink peonies and cherry blossoms. These faux blooms really are amazingly realistic and summer vacation will be worry free. No need to water.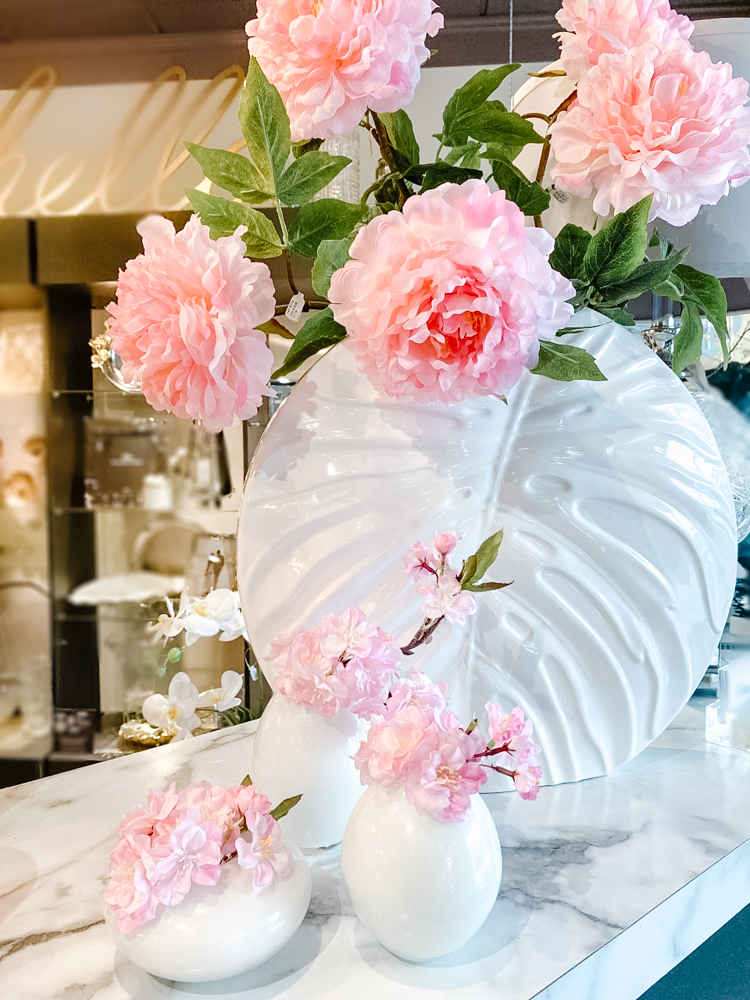 Of course, we can also help you select the perfect grouping of vases or decorative vessels, to display your favourite fresh flowers in too.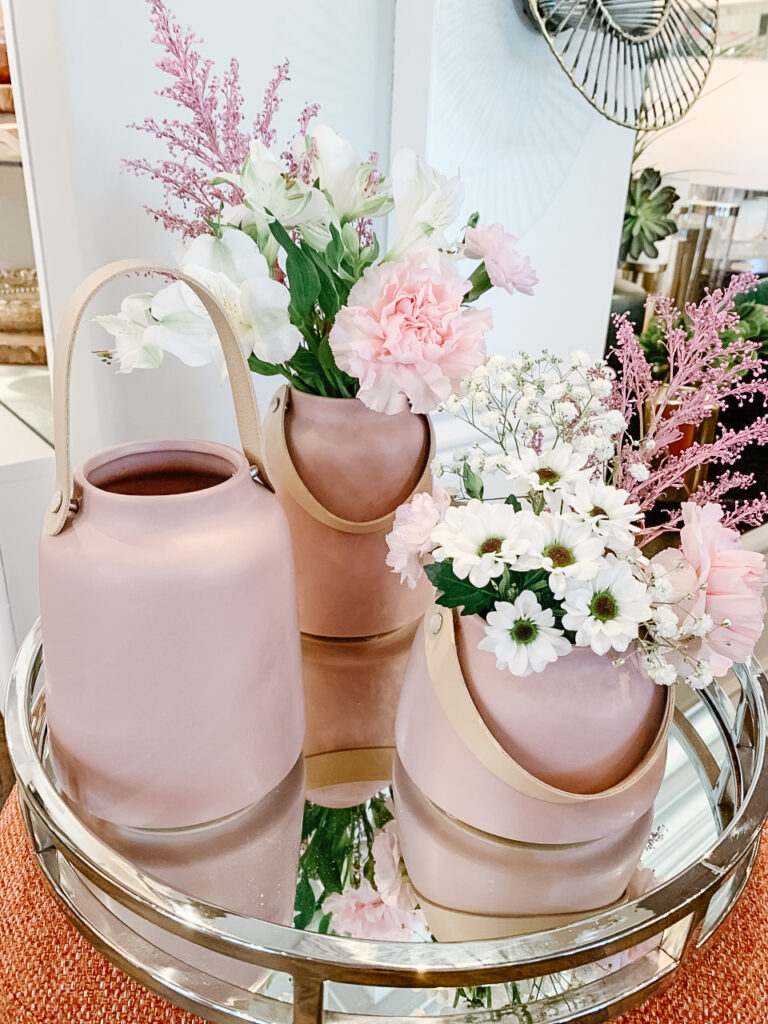 There is something about natural tones like green and even the tones of brown found in natural elements like wood and stone that are comforting and refreshing. In a summer that has been extraordinarily dry and hot in the Okanagan, refreshing is probably top of mind. Introduce some of these tabletop elements indoor or out.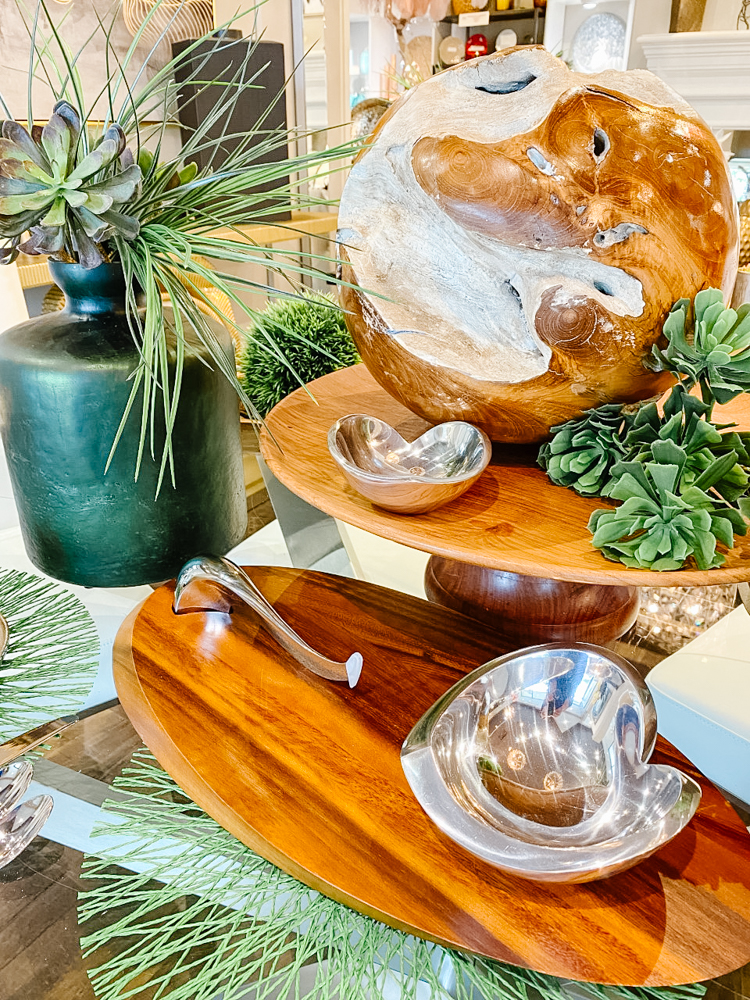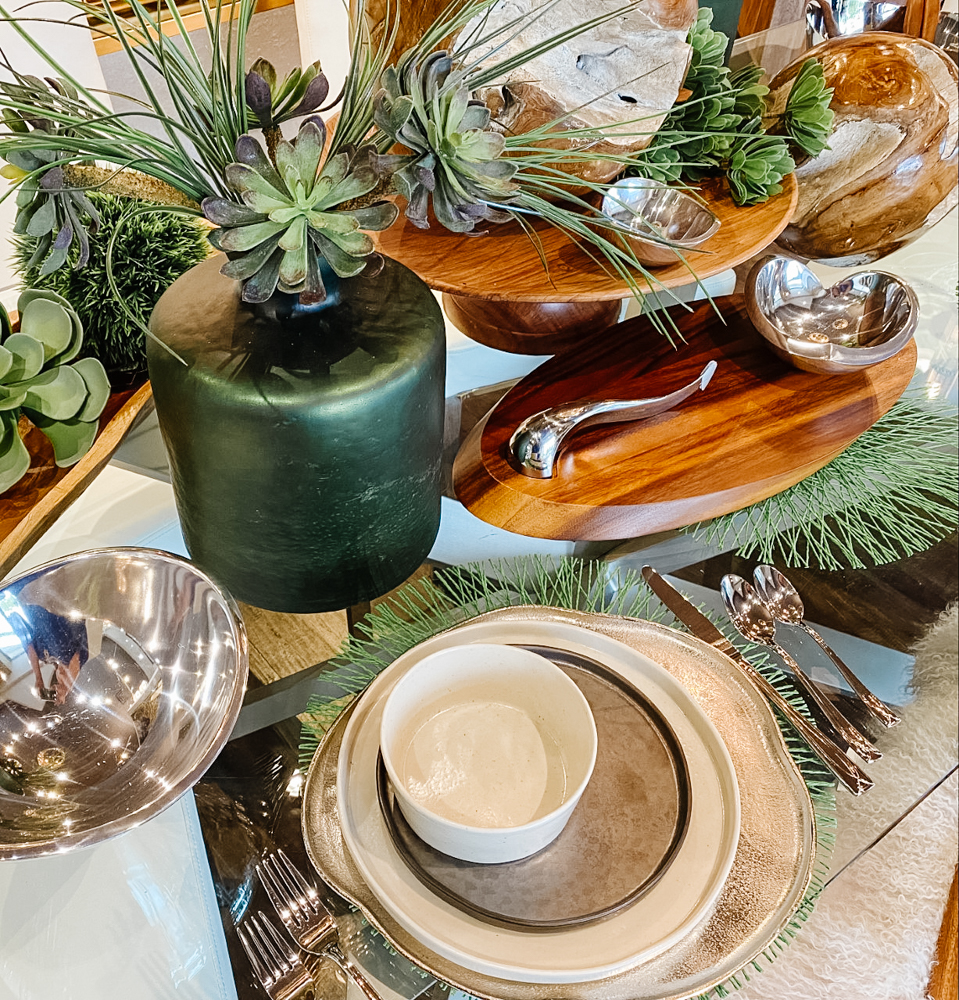 Hey if it's just too hot to entertain on your patio right now, bring the outdoors in with these natural hues.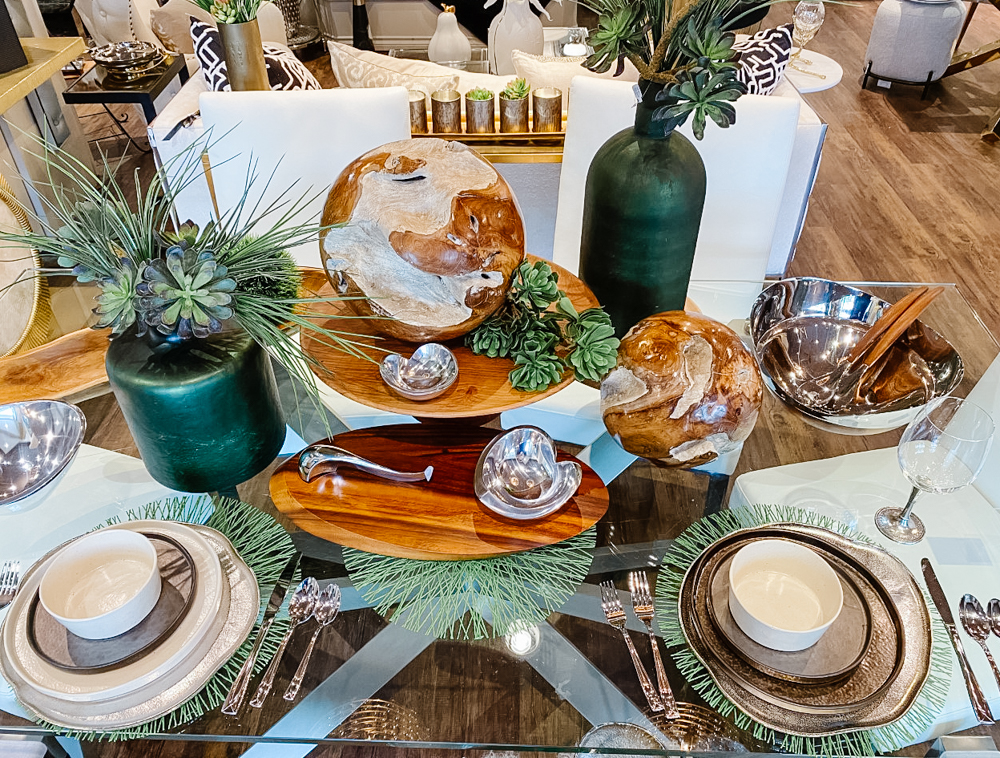 Tie in greens with succulents and grasses, green hued vases and these fun textured round placemats. There are also endless ways to warm things up with wood tones in serving platters, salad bowls, charcuterie boards and these unique carved wooden spheres. We've also added in some metallic elements to take things up a notch and in summer leaf and fruit motifs what could be more fitting for your Okanagan Valley summer?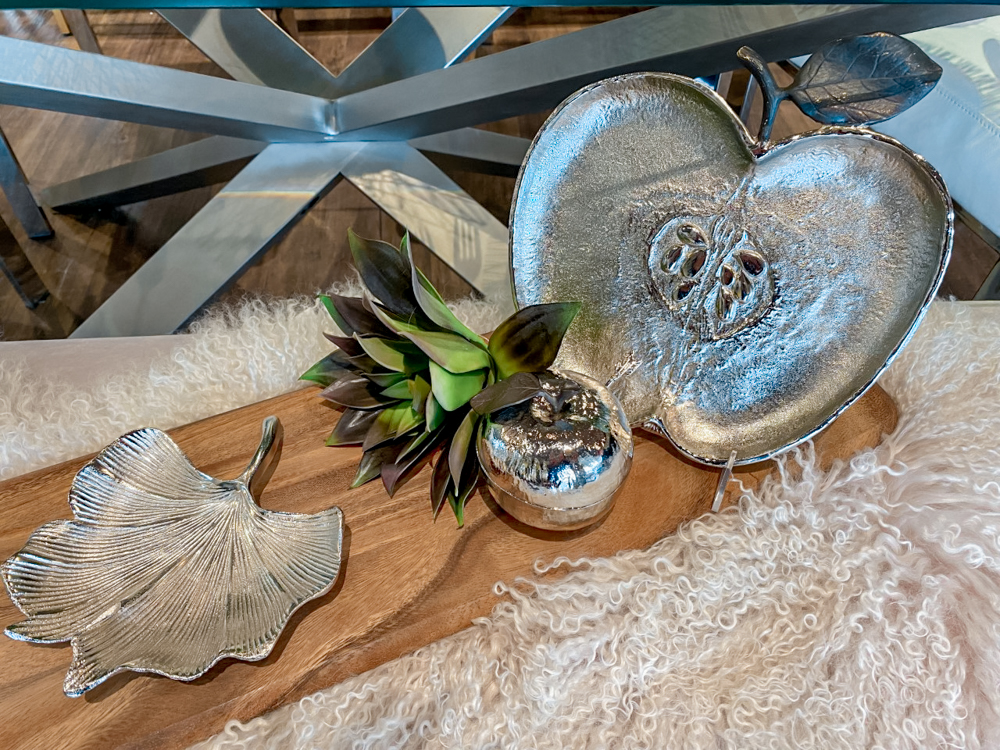 The stone tones and texture come through in the Lagoa Collection dinnerware from Costa Nova. Each piece is perfectly imperfect with an artisanal feel but with modern finishes. Again this dinnerware is a great neutral that will adapt to any occasion, even everyday so don't pack it away after summer. Continue to dine on it year round.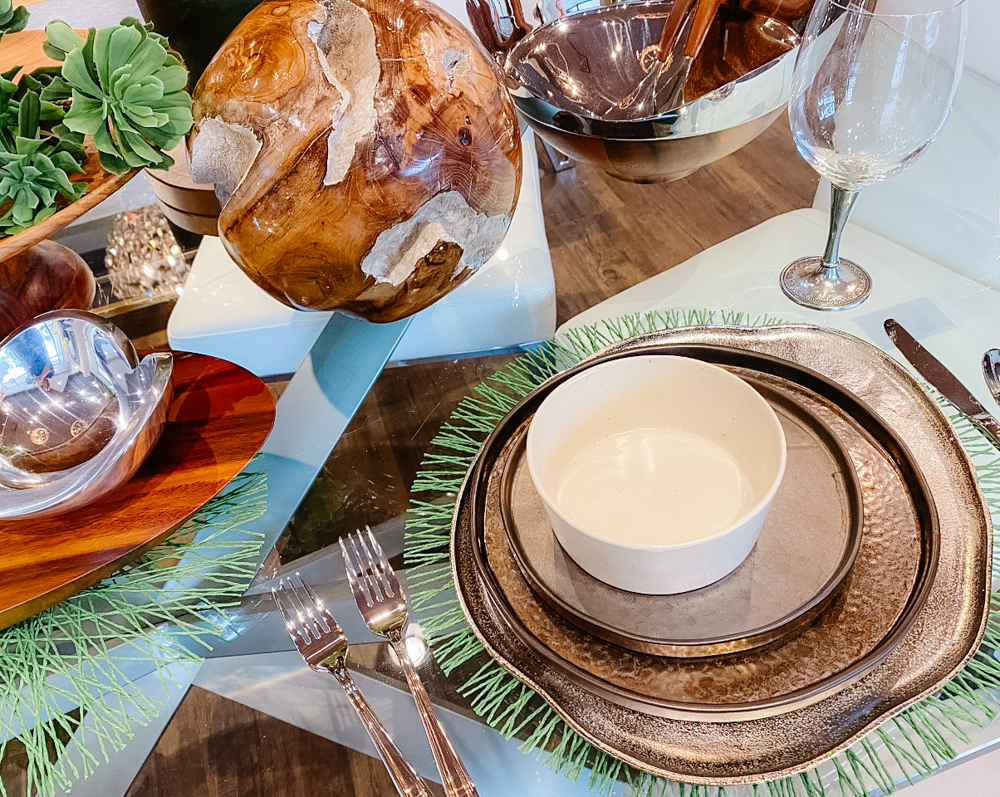 So what colour will the rest of your summer be? We are here to help you select the perfect palette and colour pops.