A Fall Sneak Peek
It may still feel like summer, but we have been busy planning and curating an amazing selection of new pieces for the the fall and winter season. We just had to share a quick sneak peek of what you might expect to see in store soon and perhaps these items may find an amazing home at yours.
The infusion of natural elements and organic shapes continues to be a popular trend in interior design and these wicker pendant lights encompass both in such a gorgeous and dramatic way. What a great way to truly change the look of a space in your home. Where would you hang these? Over a dining table, a kitchen island, or perhaps even to make a unique statement in a great room or large hallway?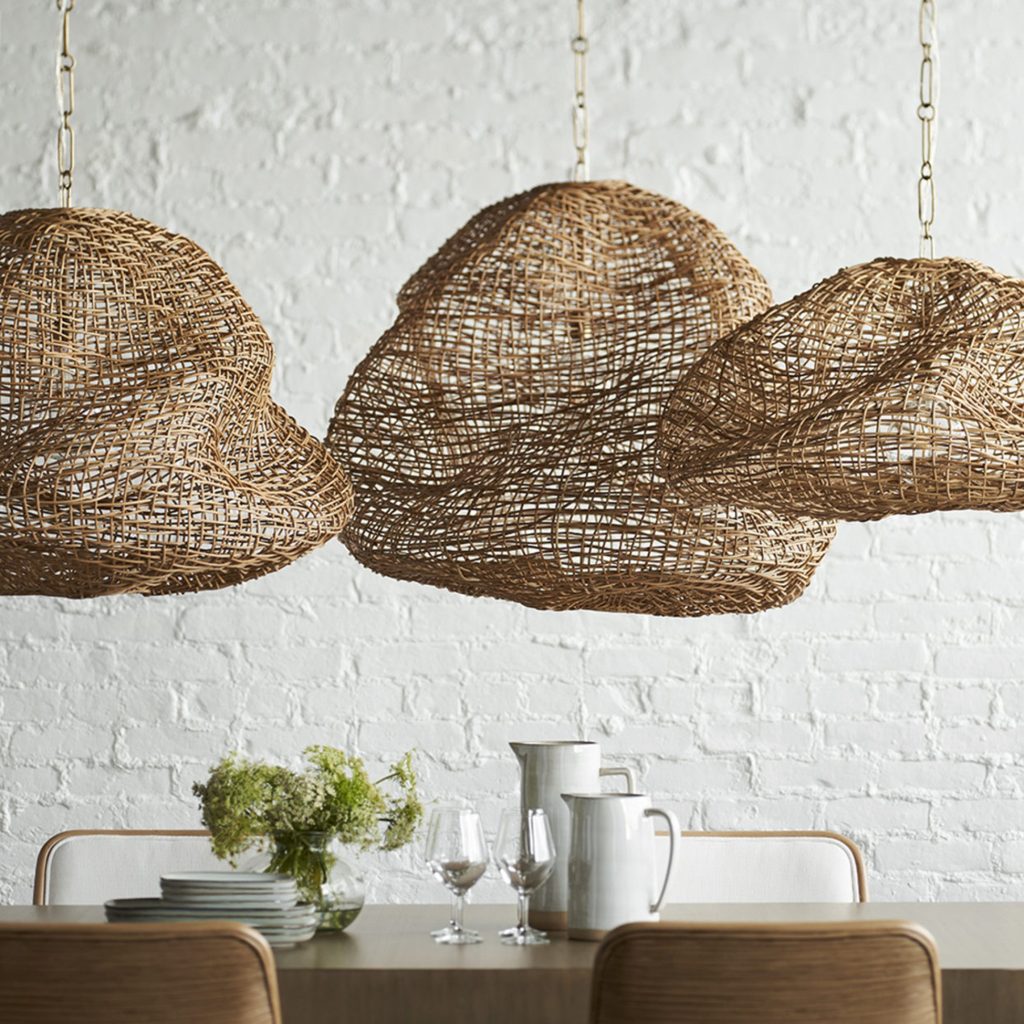 When it comes to selecting furniture we always try to bring in pieces that are unique, have modern lines and often have an interesting combination of materials and textures. Of course quality and comfort also play a role in our decision making process, as does choosing pieces that work together. Here are just a few that you will see in a Modern Accents vignette soon.
We have had a similar table in before with an all gold base, but this one has an interesting twist with a combination of gold steel and acrylic.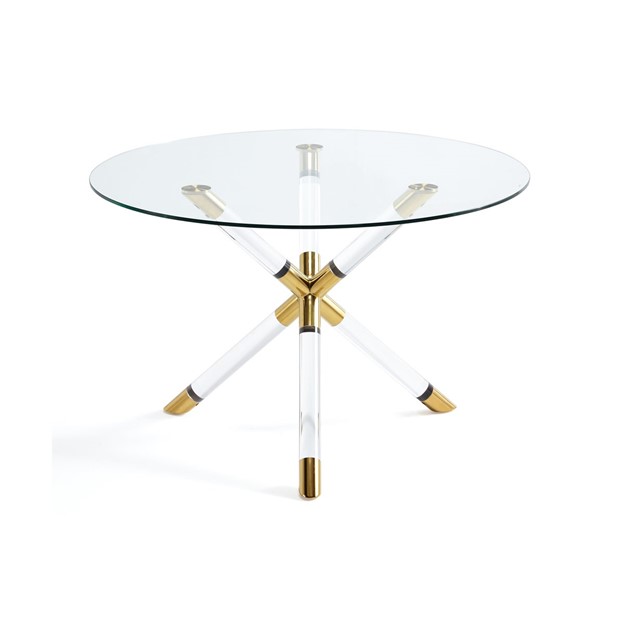 If you prefer an all gold base and an opaque tabletop, you will love this table with a marble top. Marble will be huge going into the fall and winter season and we have already had lots of interest in pieces that incorporate marble. Note too, that the gold base on this one is a beautiful matte gold.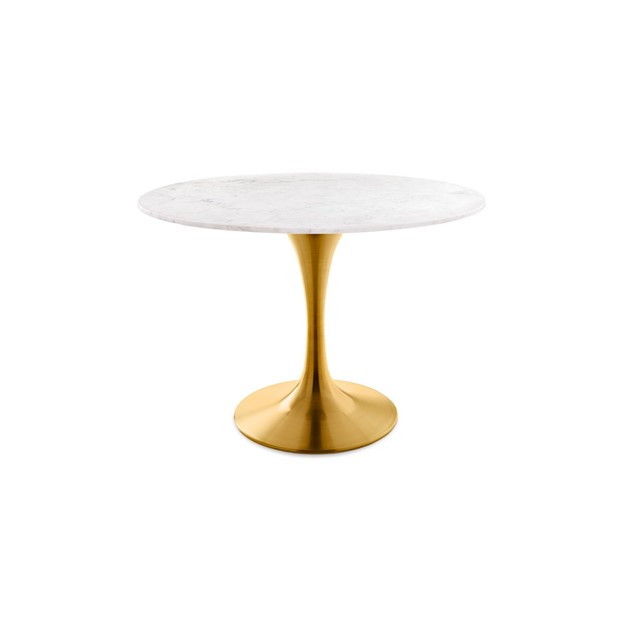 Where there is a dining table, there needs to be some gorgeous dining chairs. Here are just two of the many options to come. This one might throw you back to a kitchen chair from the mid-century 60s or 70s in its form, but it is definitely redesigned for today's modern home with its ivory linen upholstery and sleek gold steel frame.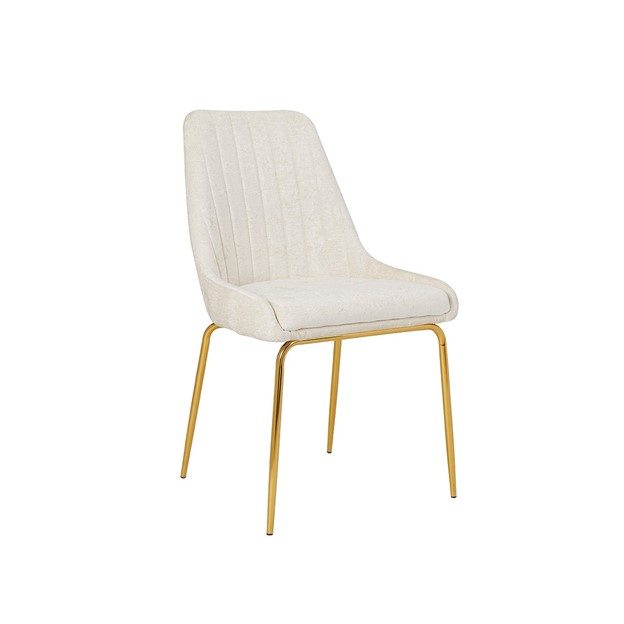 If you prefer something with even more contrast and some curve appeal you will love this chair. Again the shape is a nod to some of the great furniture designs from the past, but the look has been refreshed for Fall 2022. Love those curves!!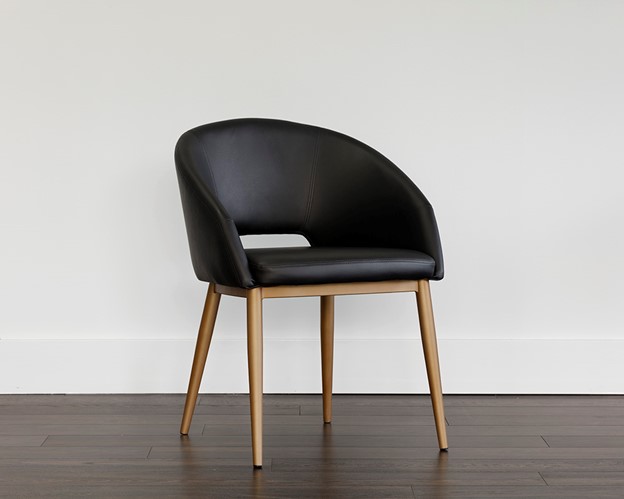 An ottoman is one of those pieces that you didn't know you needed until you have it in your home and realize it's great versatility and impact in styling a space. We have seen a great demand for them in recent years and we can see why. Comfort of course comes to mind as they can be used to put your feet up, but beyond this traditional use, many of our clients are using them as coffee or side tables as extra seating or even as a bench in an entranceway or bedroom. They are fun to style with a beautiful throw or even a serving tray with various other accents. This one with simple lines is a great blank canvas in white and black for your creative ideas.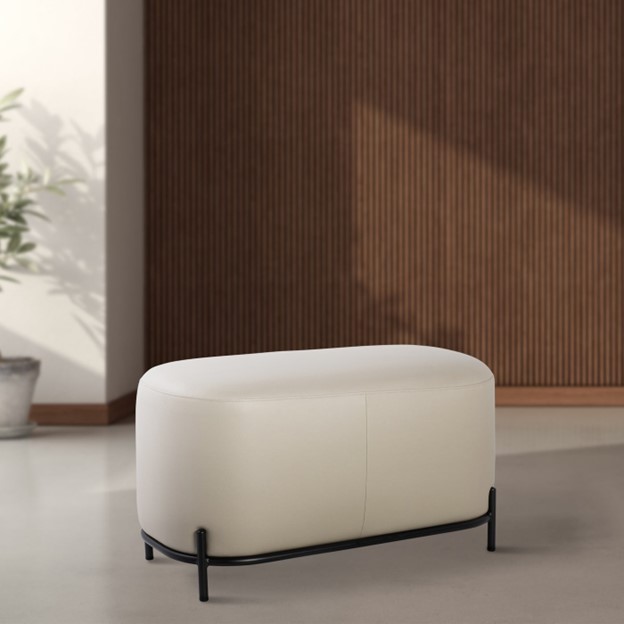 Clients often approach us each season to see what our "It" accent or coffee table is and this might just be it this fall. It is a unique take on the idea of a drum table that has been on trend this year. It is actually inspired by your favorite basic wrist cuff. This scratched texture nickel plated table is jewelry for your room.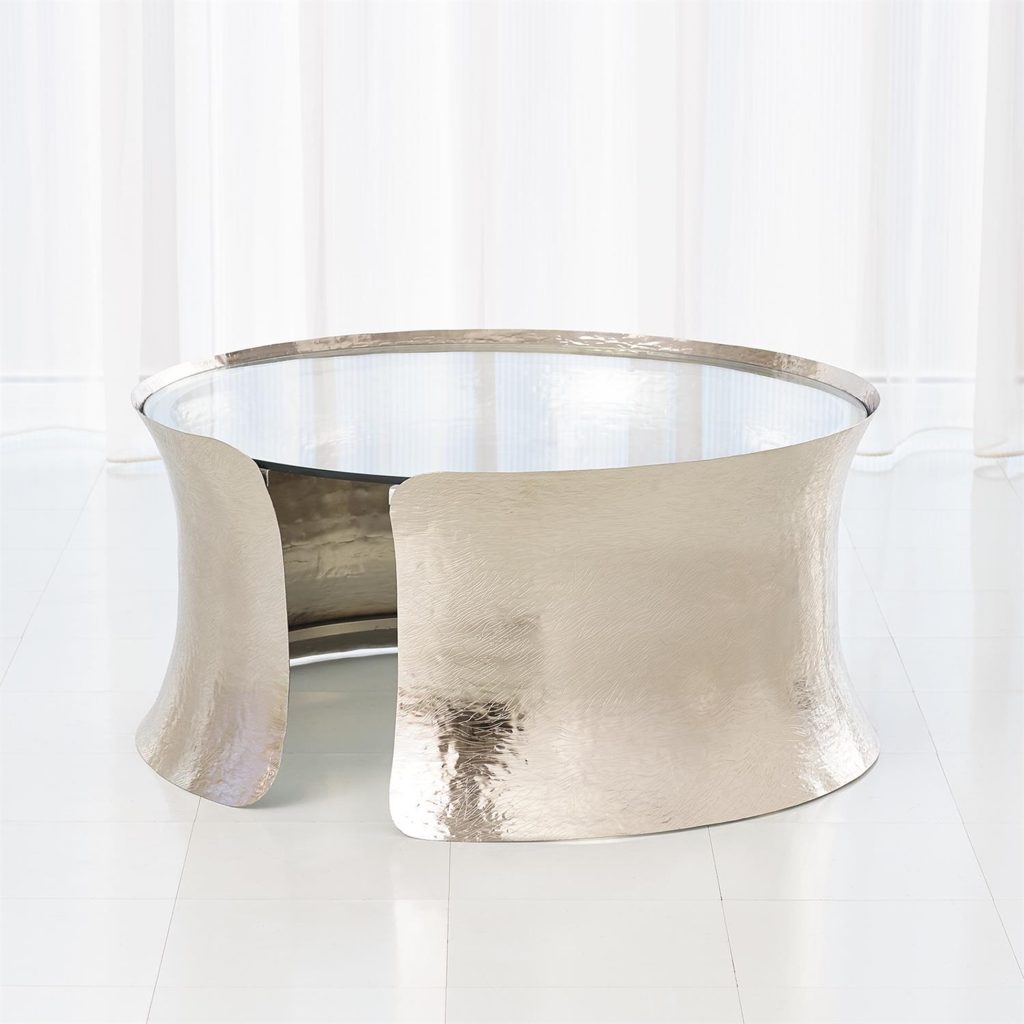 Next we give you a brief glimpse into some new pieces that we can't wait to work into our tablescapes this fall. Black dinnerware has been really popular lately so we thought it might be great to give you the option of also introducing some flatware in black. Stay tuned to see how we work them into a striking tablesetting.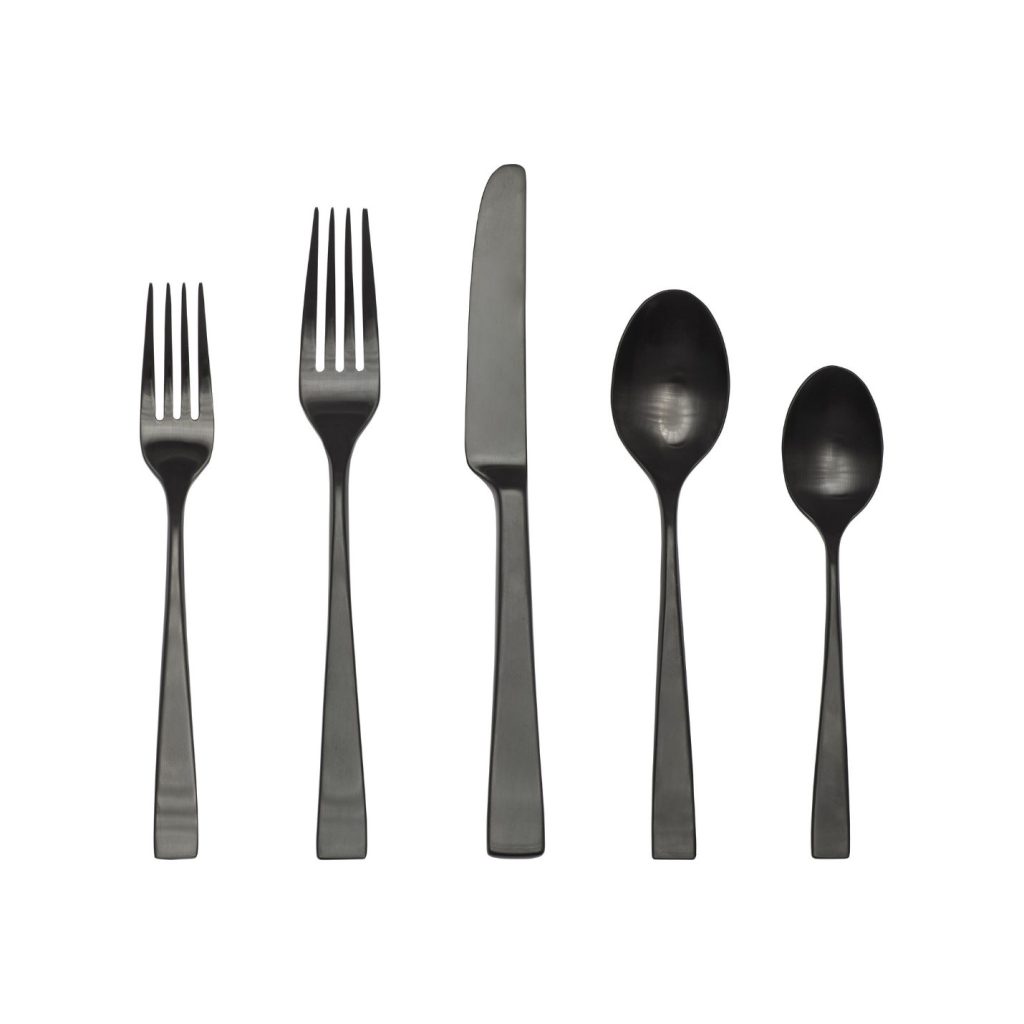 As we approach another season of special occasions and holidays we also like to have some great items for your culinary and entertaining endeavours and items to give as gifts. The foodie or entertainer in your life will love these gorgeous steak knives. Just one of the many items that we will have in store with all this in mind.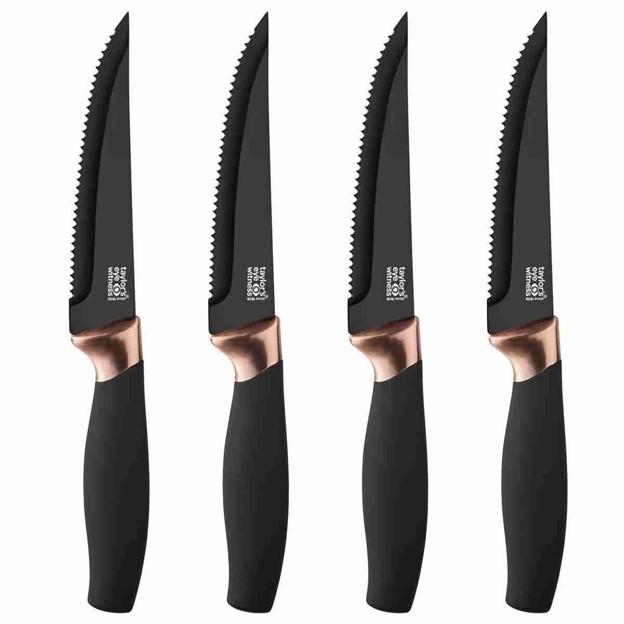 We couldn't do a fall preview without including some fun accents that will help you transition your interiors into the new season. We love these pieces for their neutral colouring and elegance. It's pumpkins without too much spice. A more subtle alternative to the traditional orange pumpkins or perhaps a nice contrast to pair with those if you choose. They will fit in nicely, regardless of your colour palette and style. Of course this is just a start of the fun pieces that will be coming to decorate your interiors and tabletops for fall and the holidays.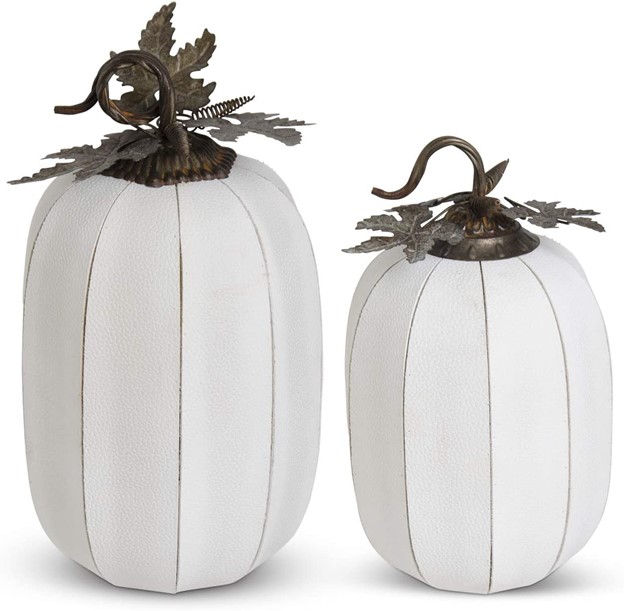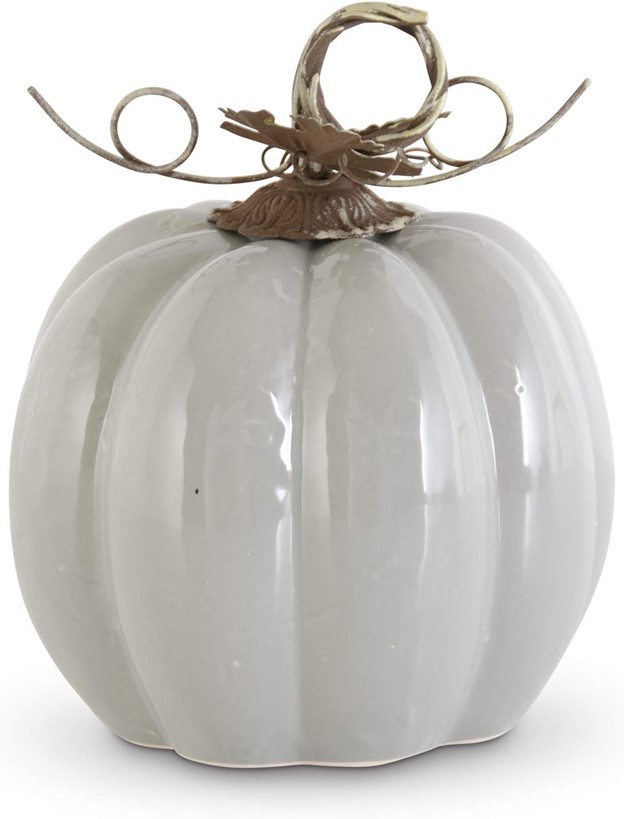 We wish we could show you all the amazing decor pieces that we saw and selected at the recent buying shows, but we have to keep some things a surprise. Okay maybe we will show you a couple more.
Creating a cozy ambiance and introducing light where we can, becomes more essential in the months to come, so naturally we had to bring you some amazing candleholders. These floor standing pillar holders have a grandiose presence with a lovely play of a more traditional gold cylindrical shape juxtaposed a top a modern more weighted and straight-edged base.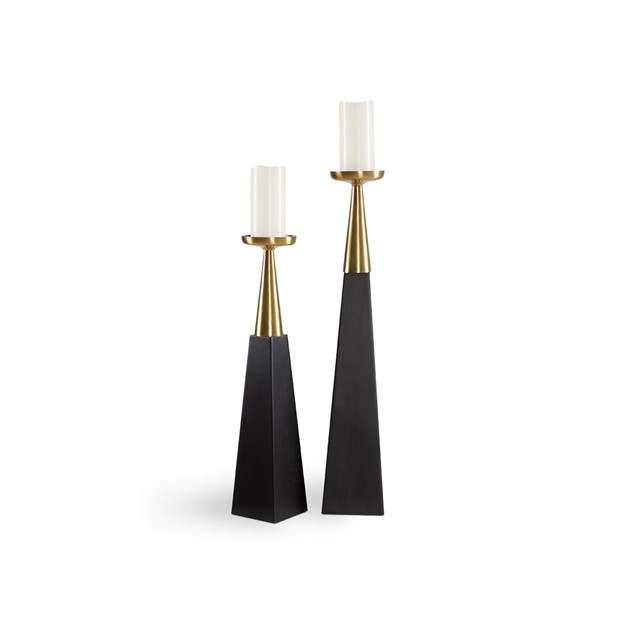 You may be starting to think about how you might switch up your vases and floral arrangements for the season changes to come and there are some new vases on the way like this dynamic one below in white. It might be a plain colour, but it is anything but plain with its great texture and movement.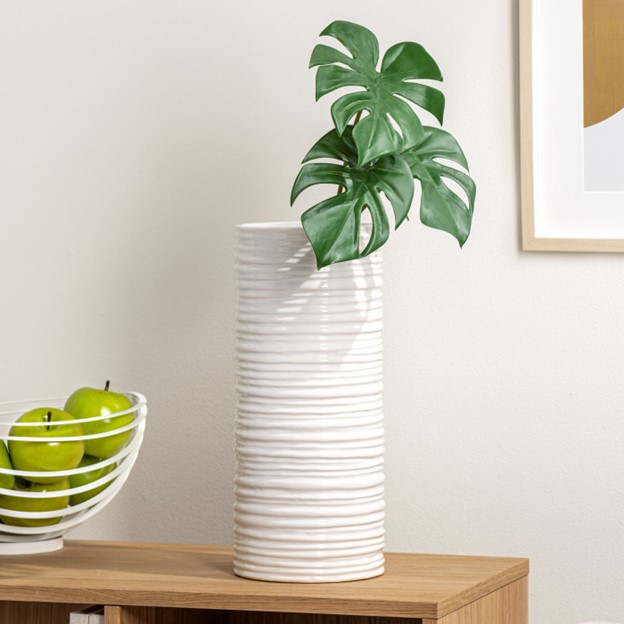 We will save the rest for you to discover and experience as it arrives at Modern Accents over the coming months, but we hope we have you excited for some fresh new pieces to style your interiors. Keep following our blog and social media feeds to see more as new stock arrives and check in with us in store too.