Summer Fresh – Be summertime guest ready!
Summer is just around the corner and whether you already have guests booked into your guest rooms this summer, or just love to throw an impromptu dinner party when guests spontaneously drop in, we have some great ideas to refresh and restyle your decor and have you prepared to impress.
SET THE TABLE
Summertime is the perfect time to socialize over fresh food and creating that ambiance to match is best achieved with some fresh new dinnerware. A few added guests may mean you need a few more pieces, or perhaps you want to change things up this year to wow everyone with an amazing tablescape theme, complete with all the layers from linens, to glassware and everything in between. Hey, who says you can't use a pink feather tree as your centerpiece? This setting isn't subtle, but wow is it stunning.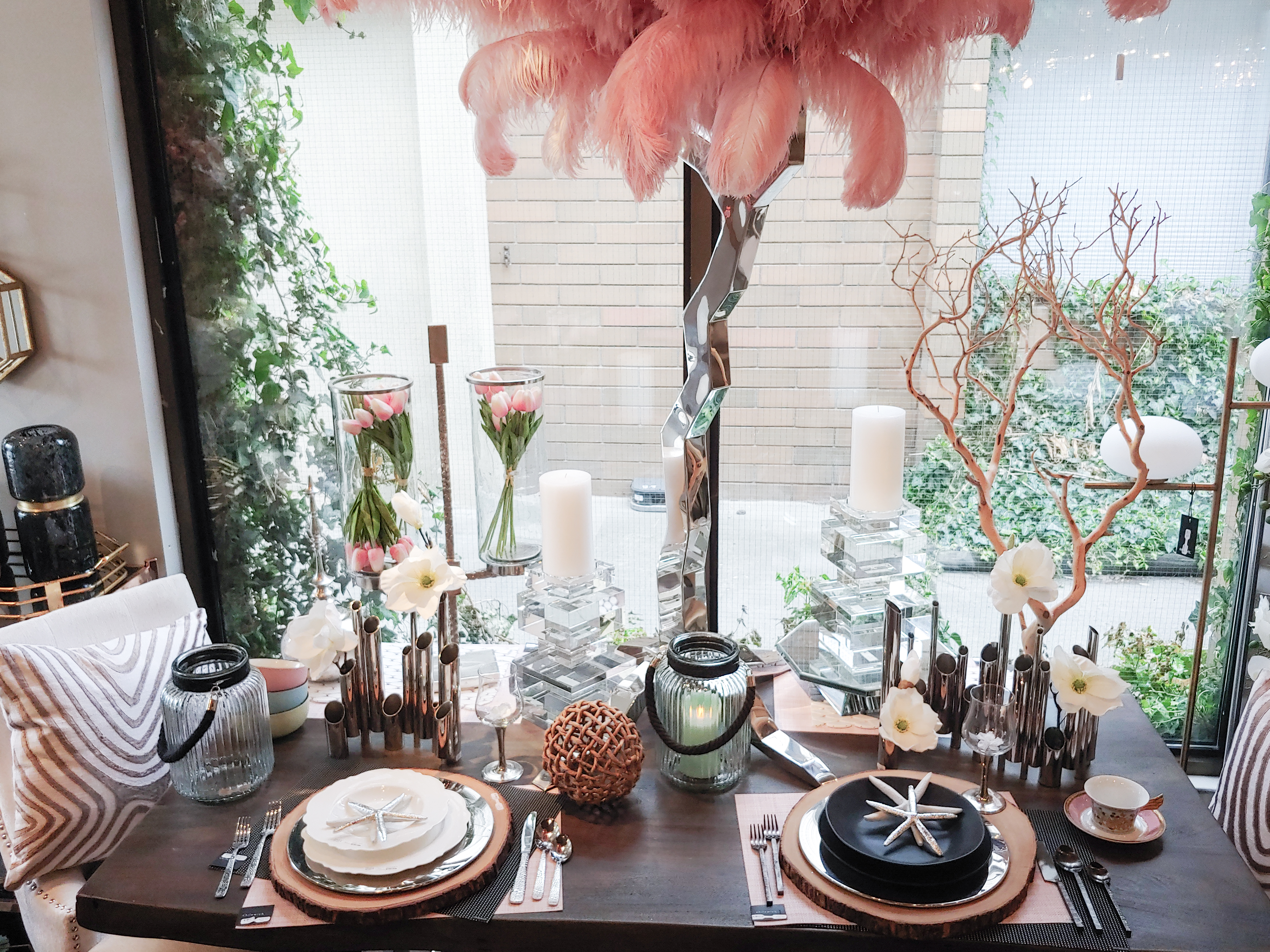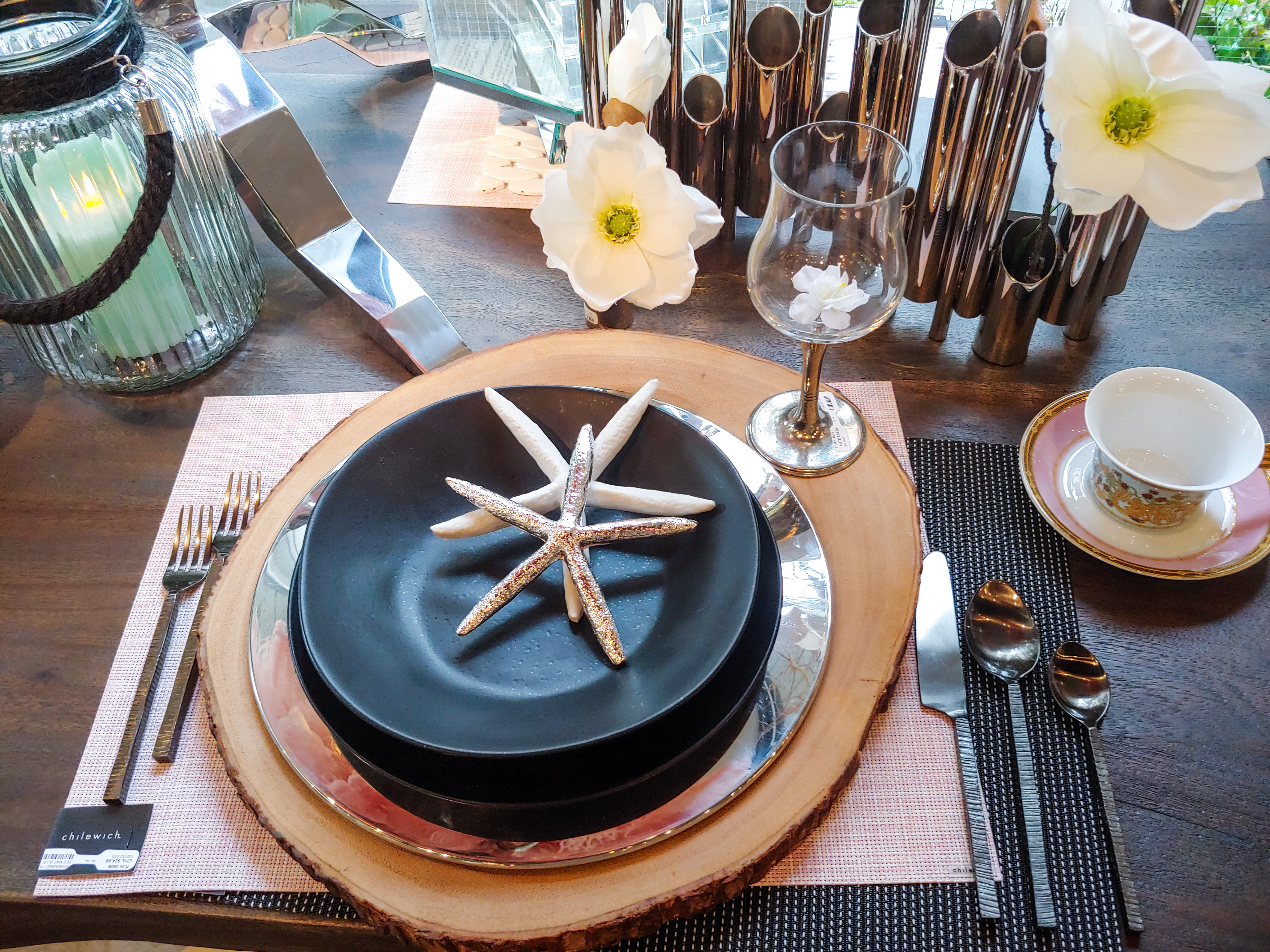 If you love this sharp black dinnerware you are not alone. It has been one of our best sellers this season and it pops in every tablescape we have created in-store. It works as a neutral paired with other more patterned or coloured pieces or it stands strong on its own. Make it beachy or make it elegant paired with mixed metal centrepieces and patterned dinnerware from Michael Aram.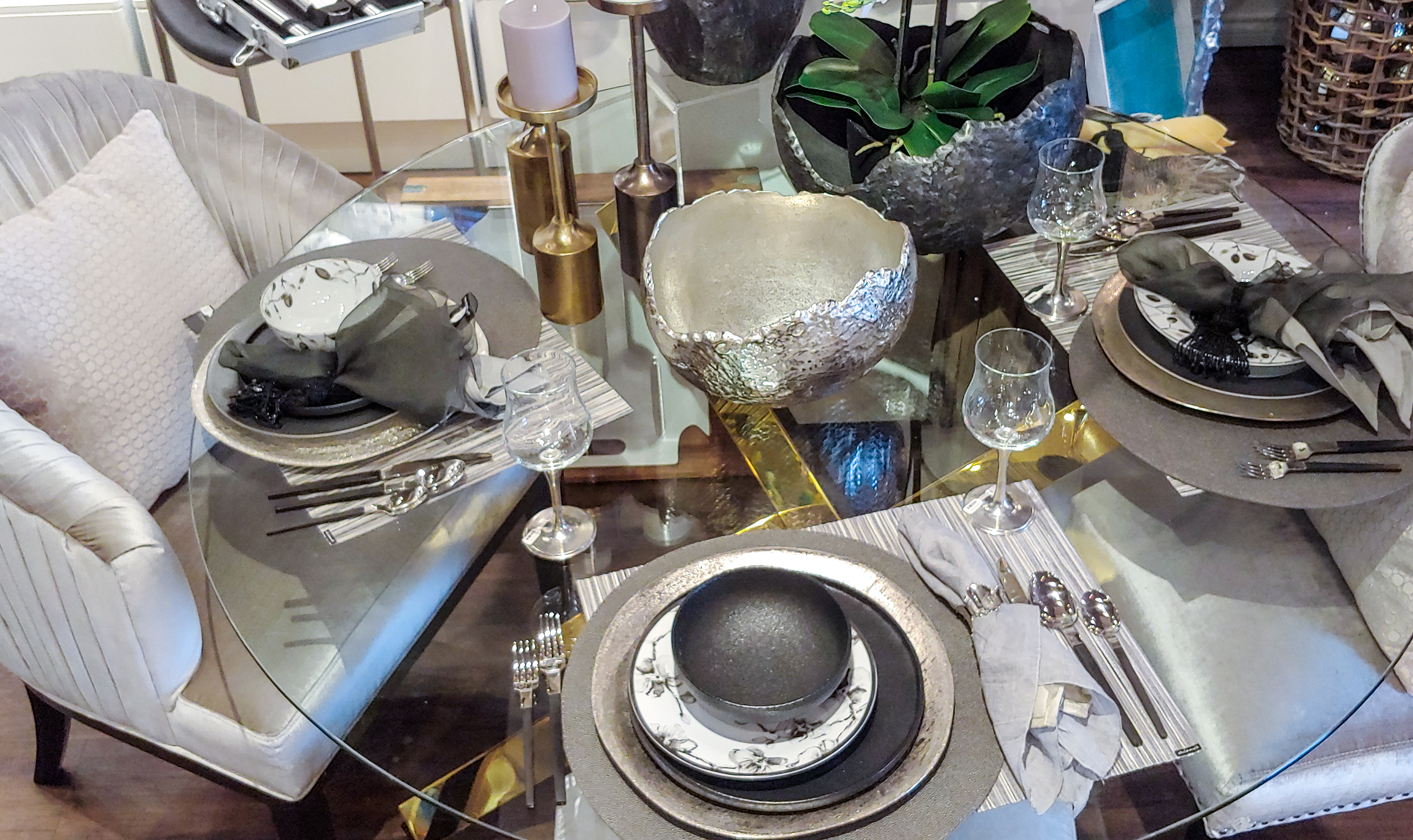 The layers make such a difference in finishing the restyle of your table. Textured round placemats in charcoal grey and silver charges complete this look.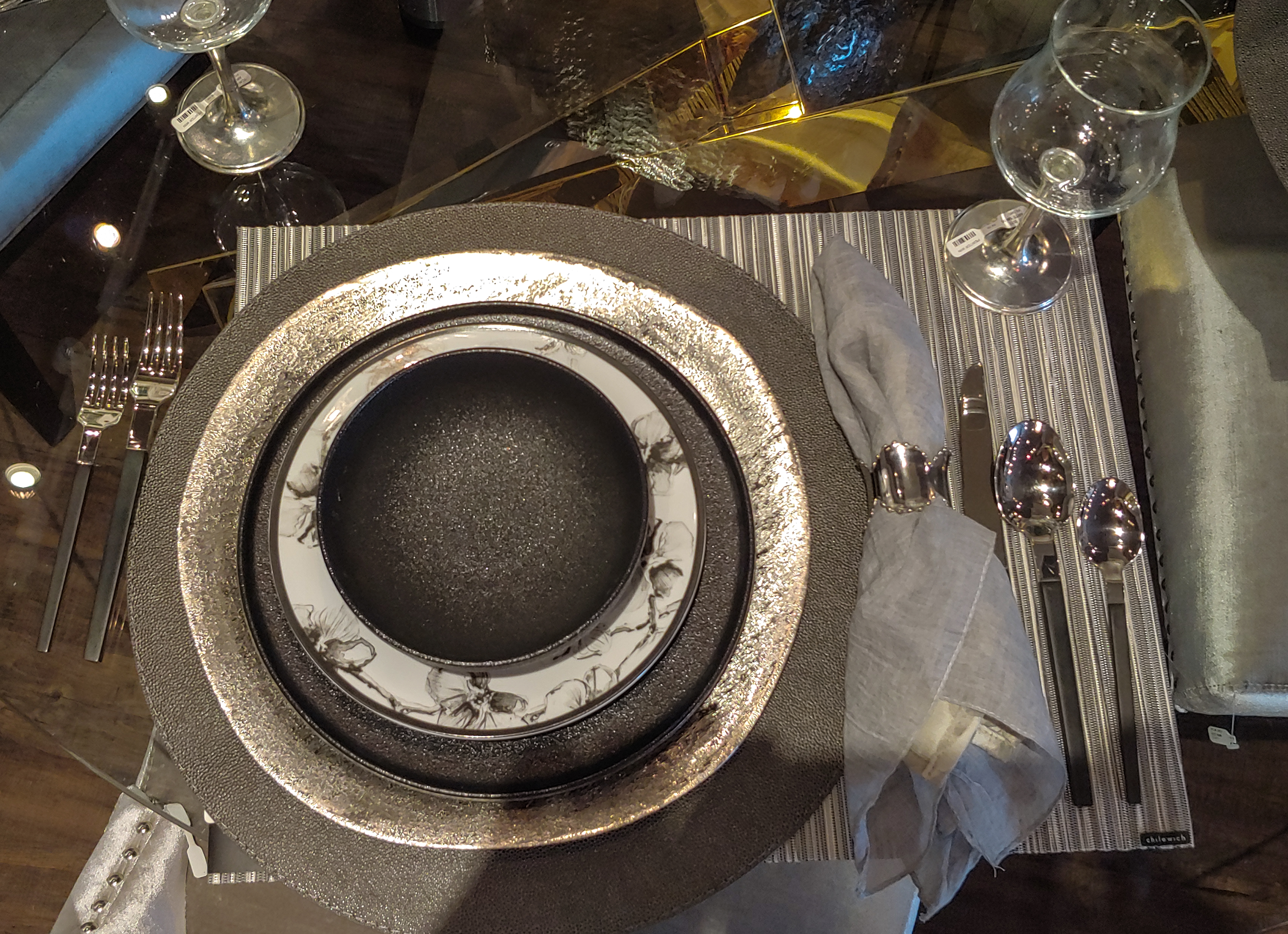 And it is summer after all, so don't forget to soften the look with some florals. These orchids will bring that tropical summer feel and they are even more dramatic in these metalic vases/bowls.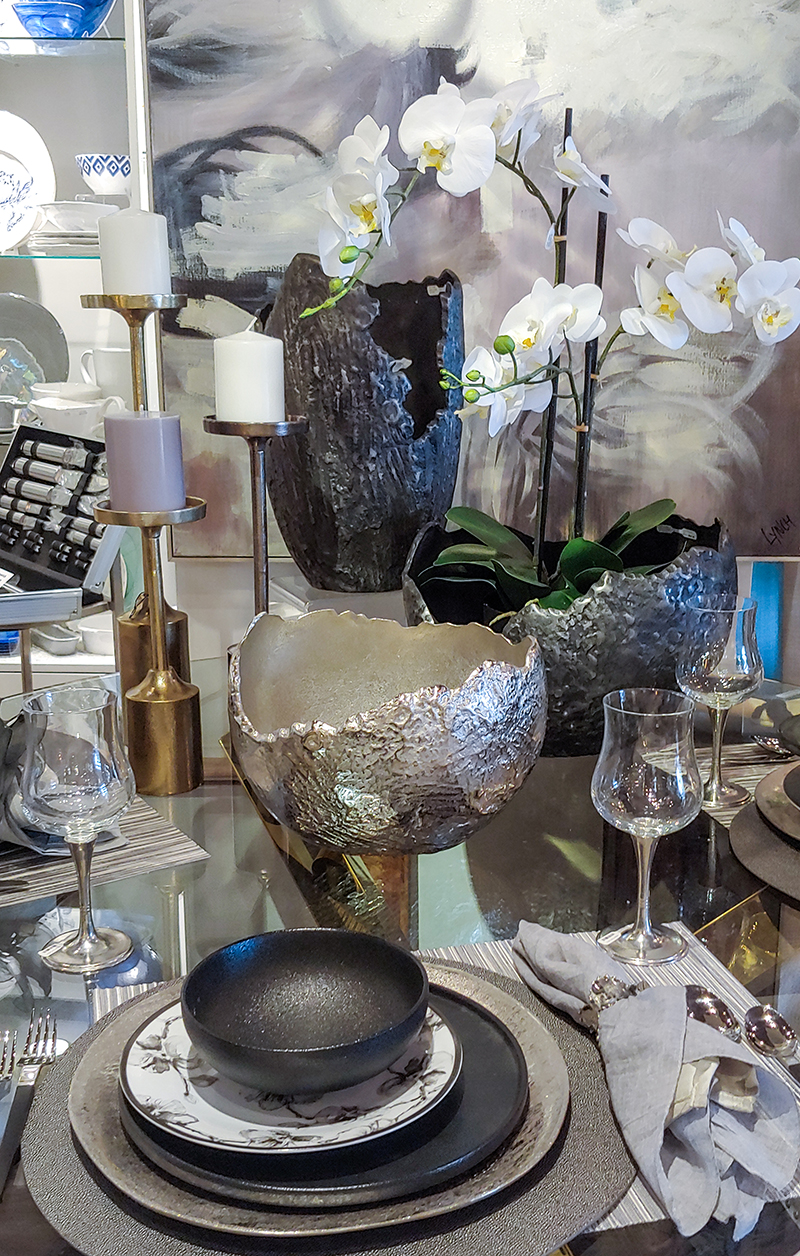 Do you have enough dinnerware for those unexpected guests? Even if you do, adding a few new pieces and other accents, could add some sass to your spontaneous soiree. Another option for adding to your dinnerware collection is LAGOA  from Costa Nova. These dinnerware pieces offer the perfect balance between contemporary style and durability. We love their unique shape and texture. They are available in the lighter Pedra glaze and the darker Metal glaze. What's your style?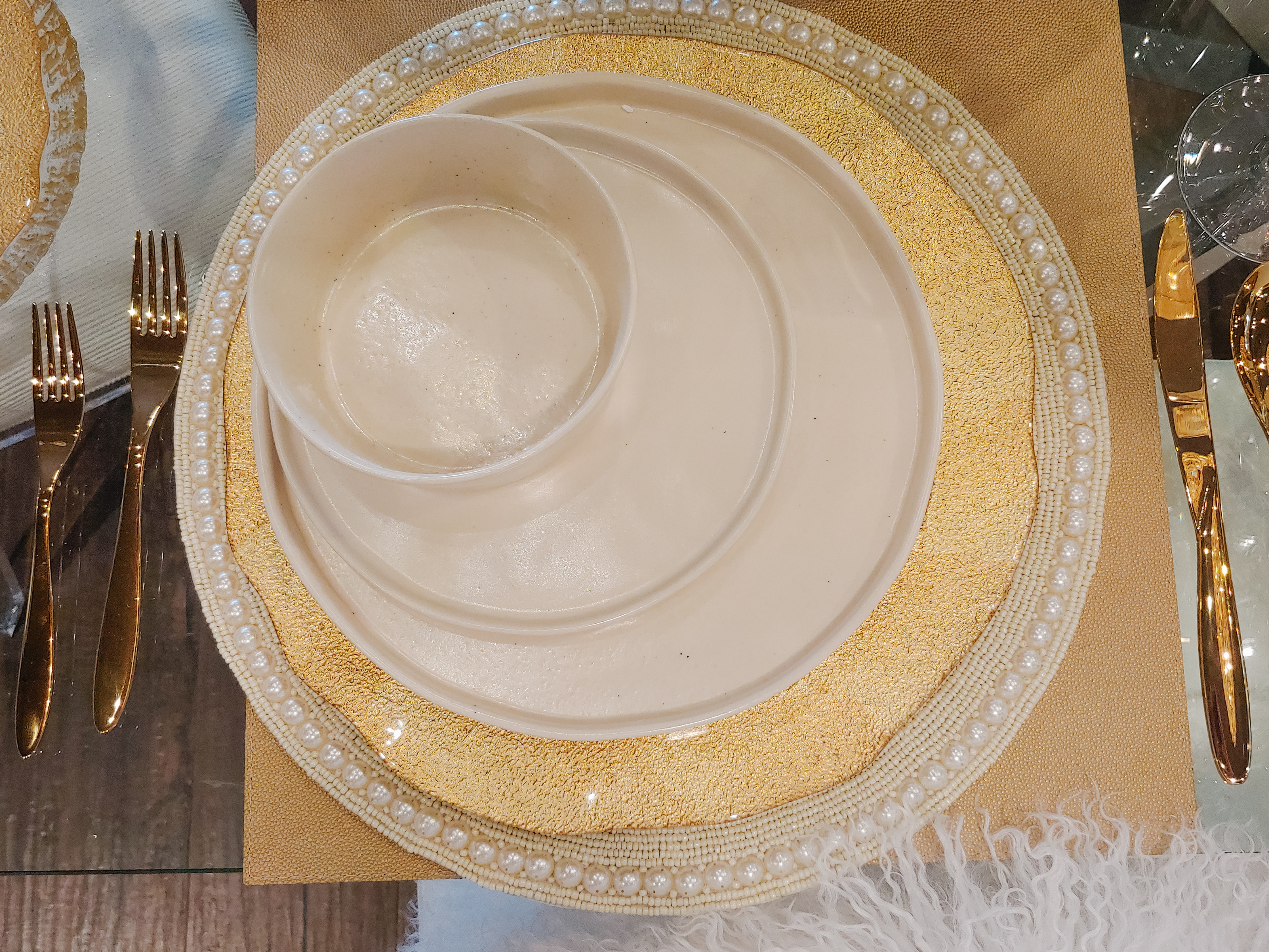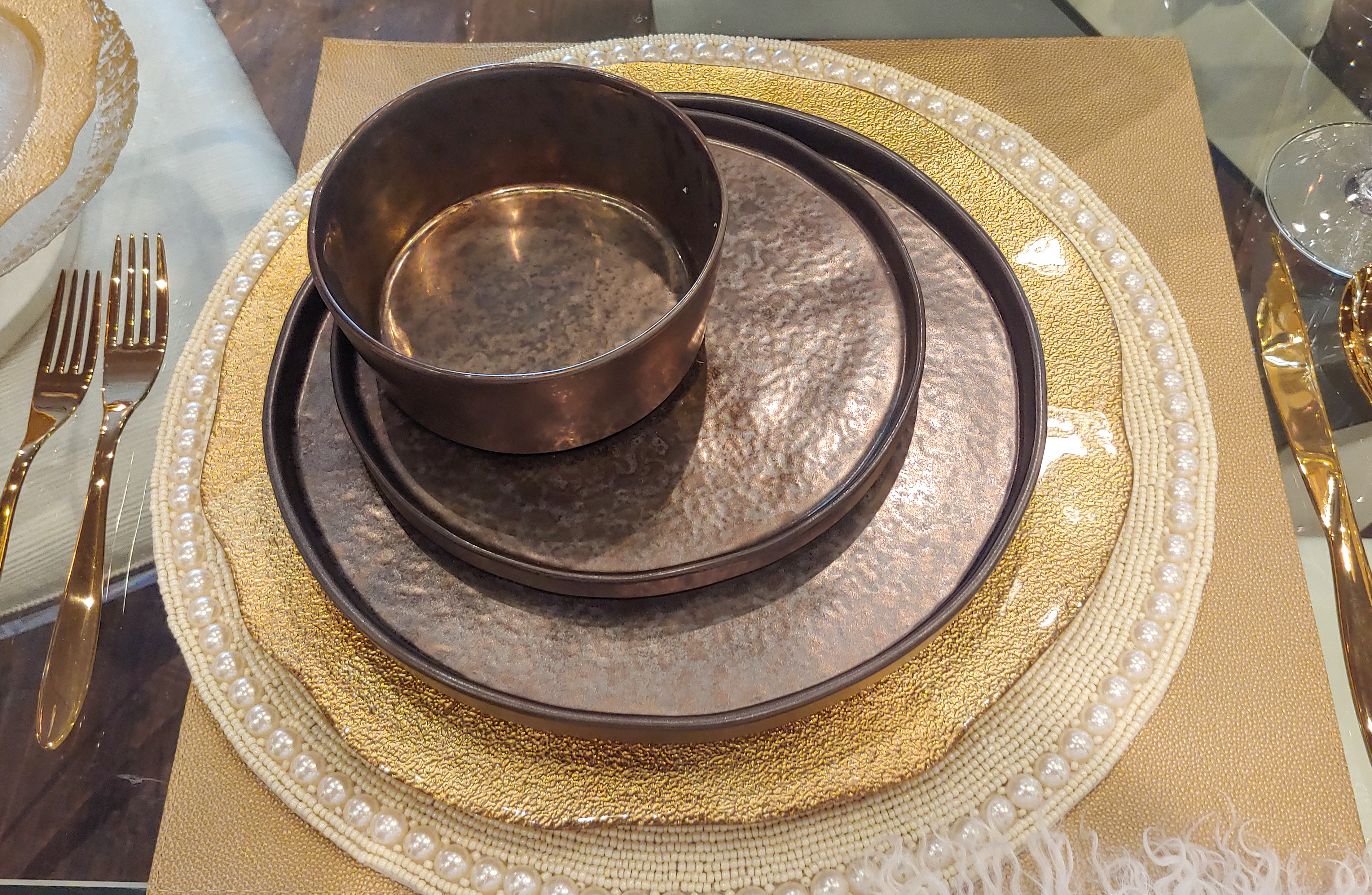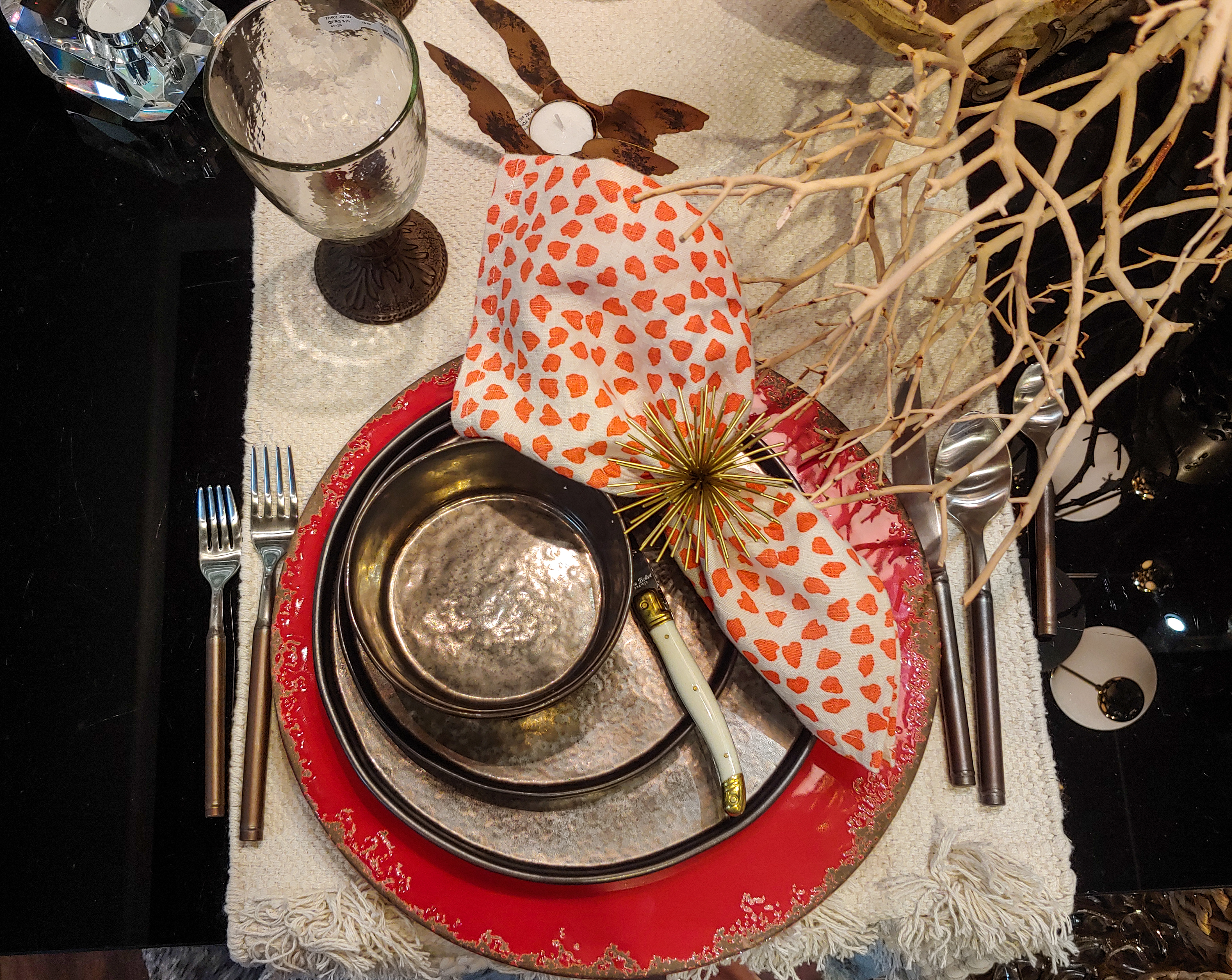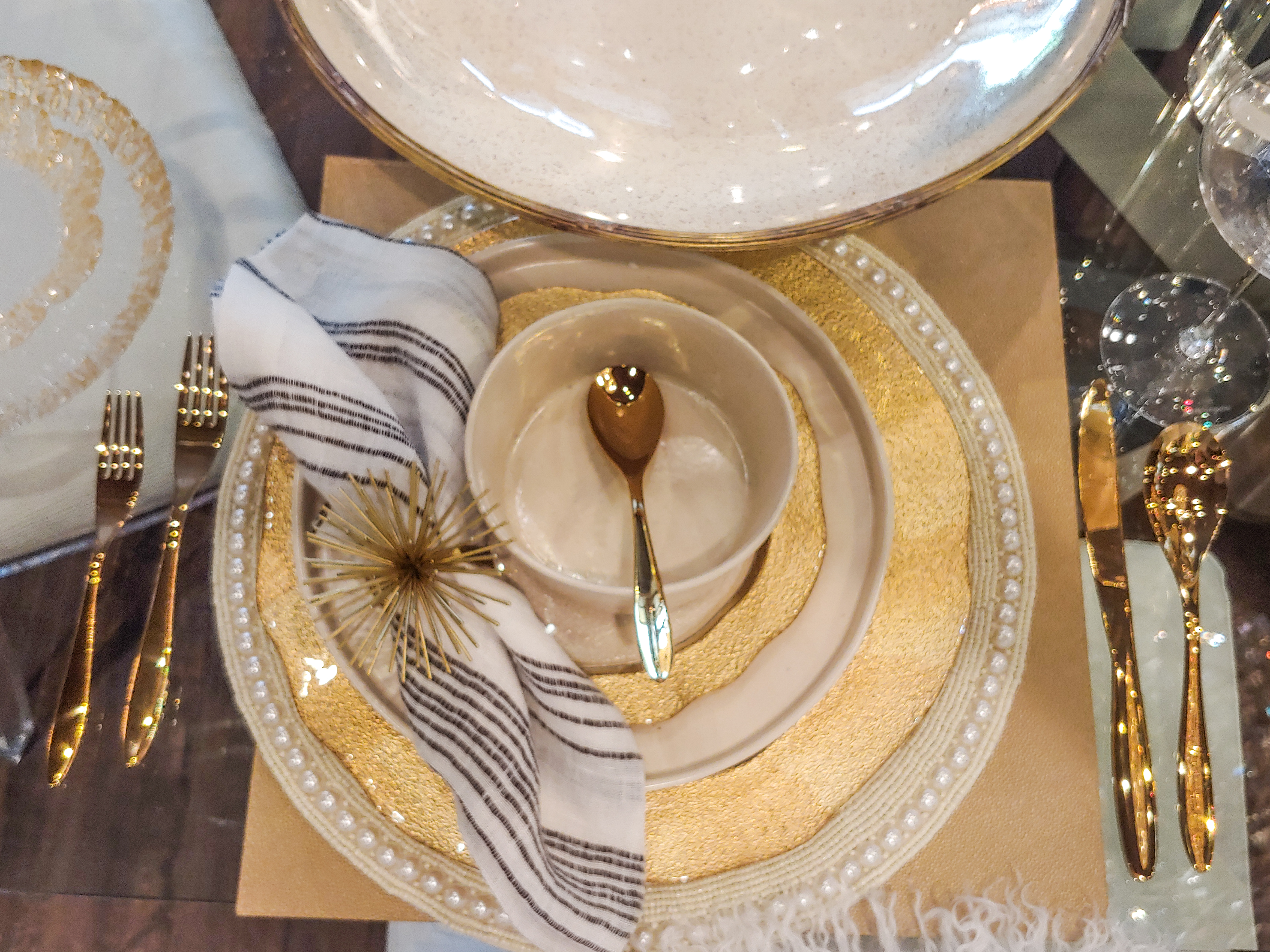 PULL UP A SEAT
Your guests will appreciate a seat and they will love it even more when it has some extra pizzazz brought by fabulous fabrics and style.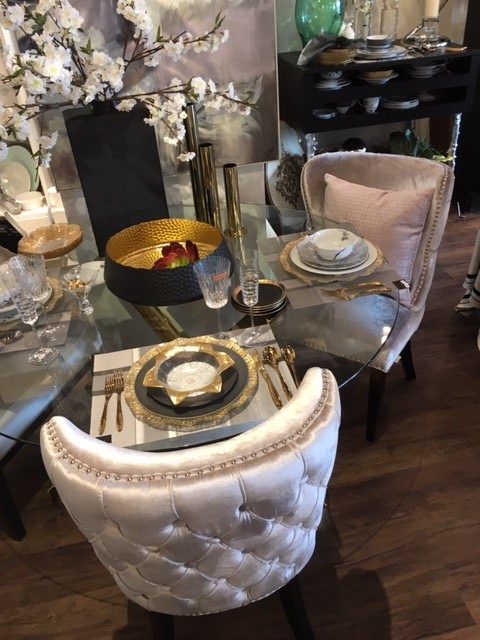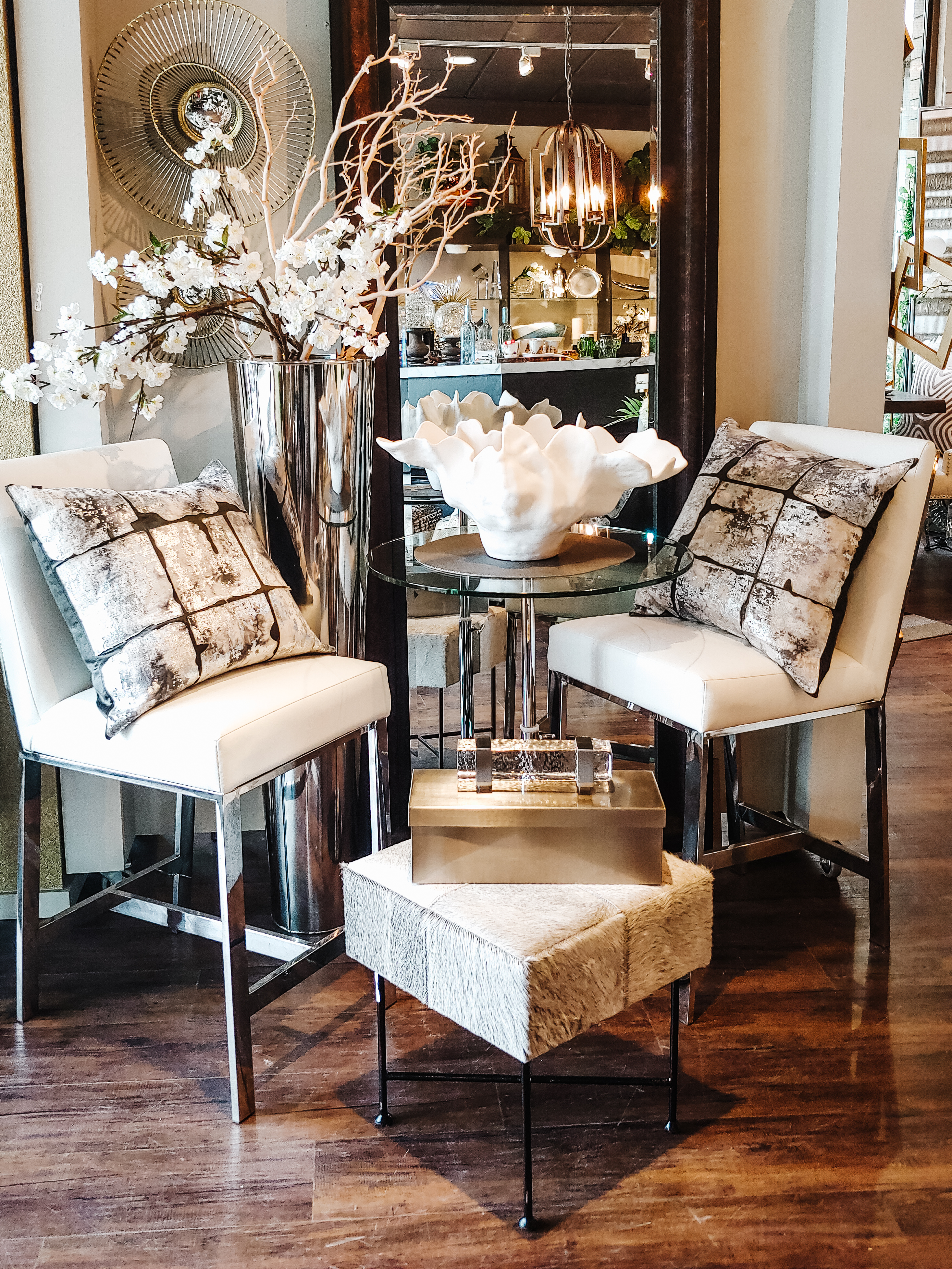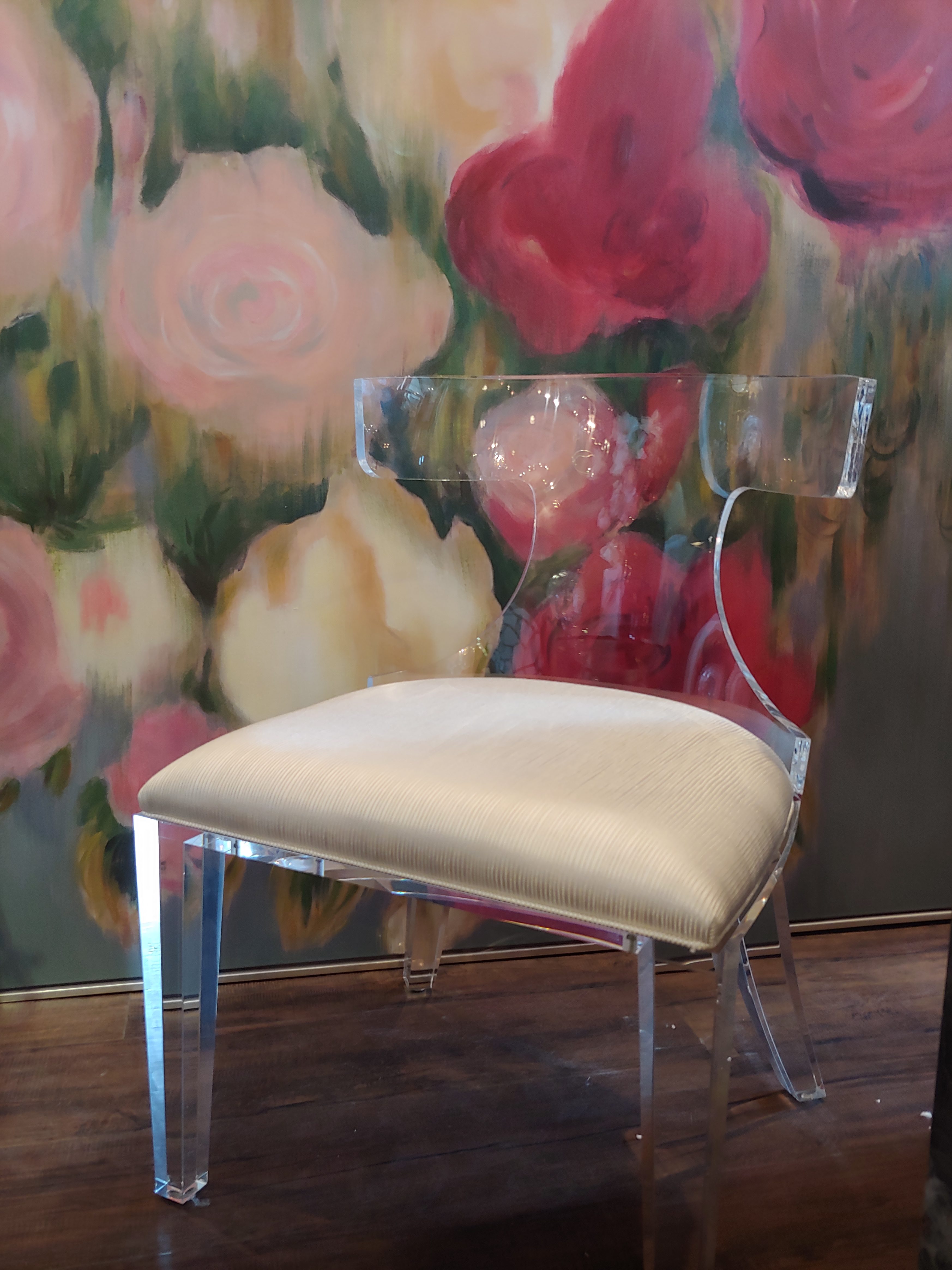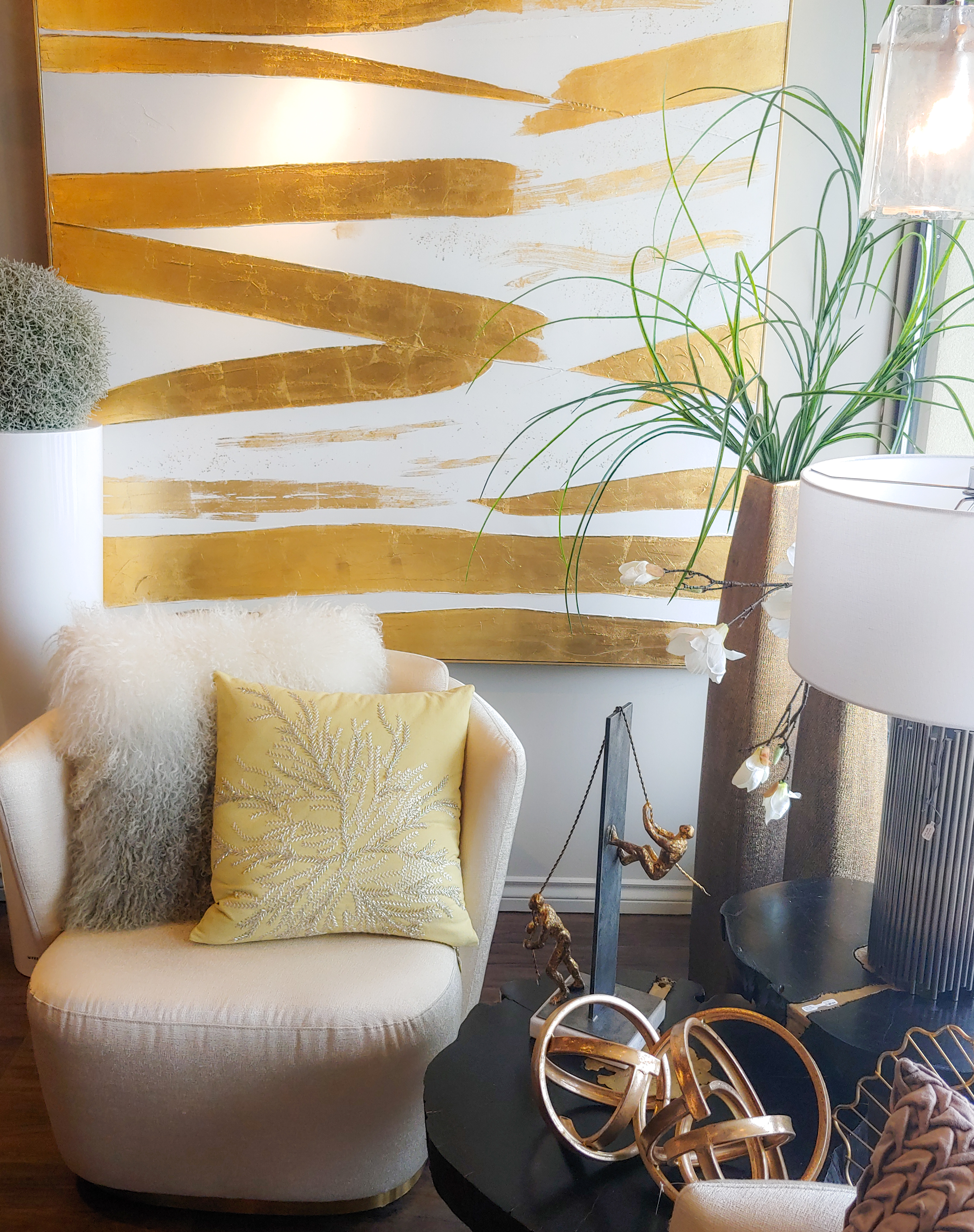 A simple change like switching out your throw pillows will update your look for the summer season. Notice the jewel tone green pillows below. The color green is often used in interior design to create a calm and soothing atmosphere. The perfect pop to help your guests feel at home.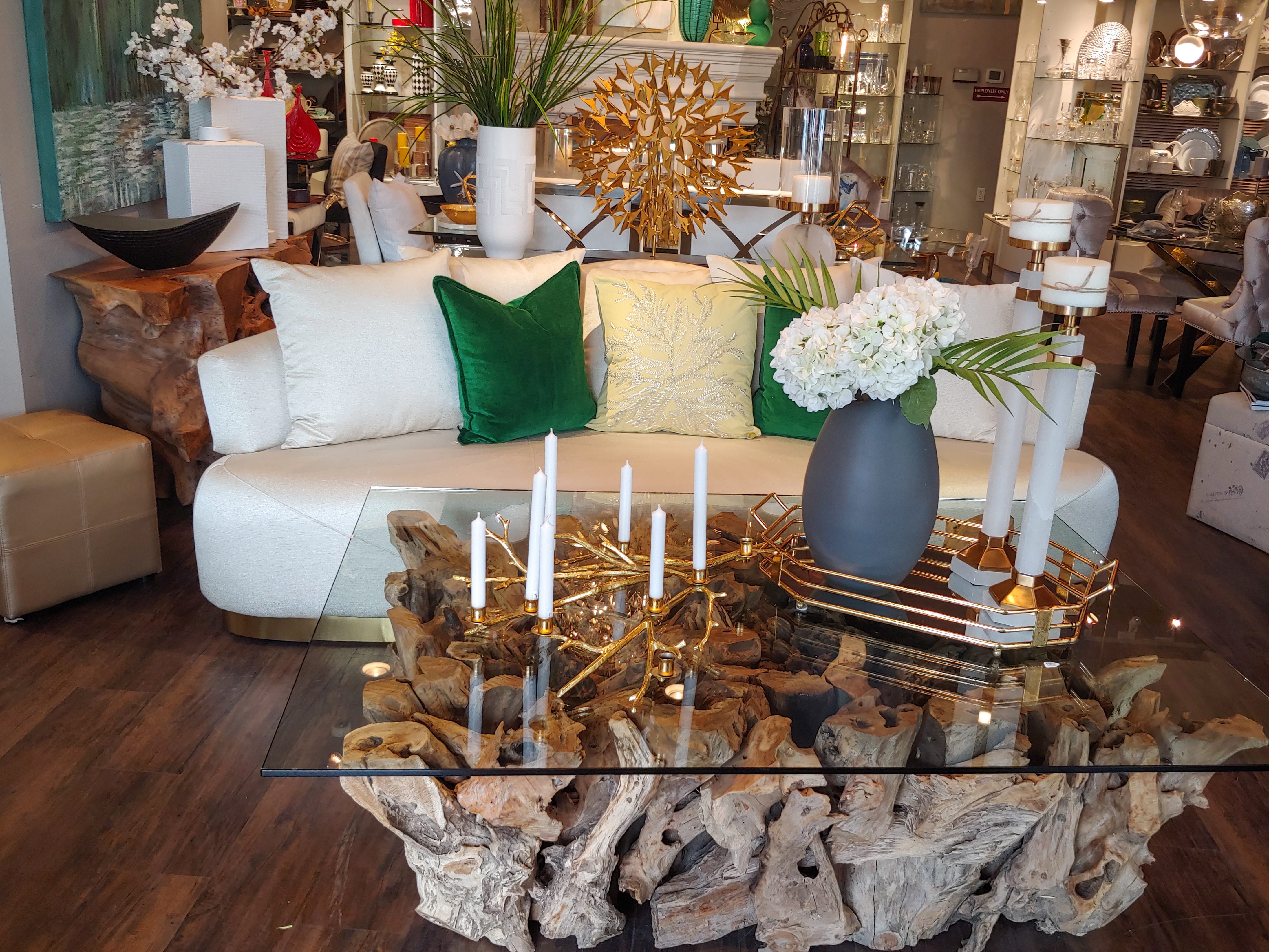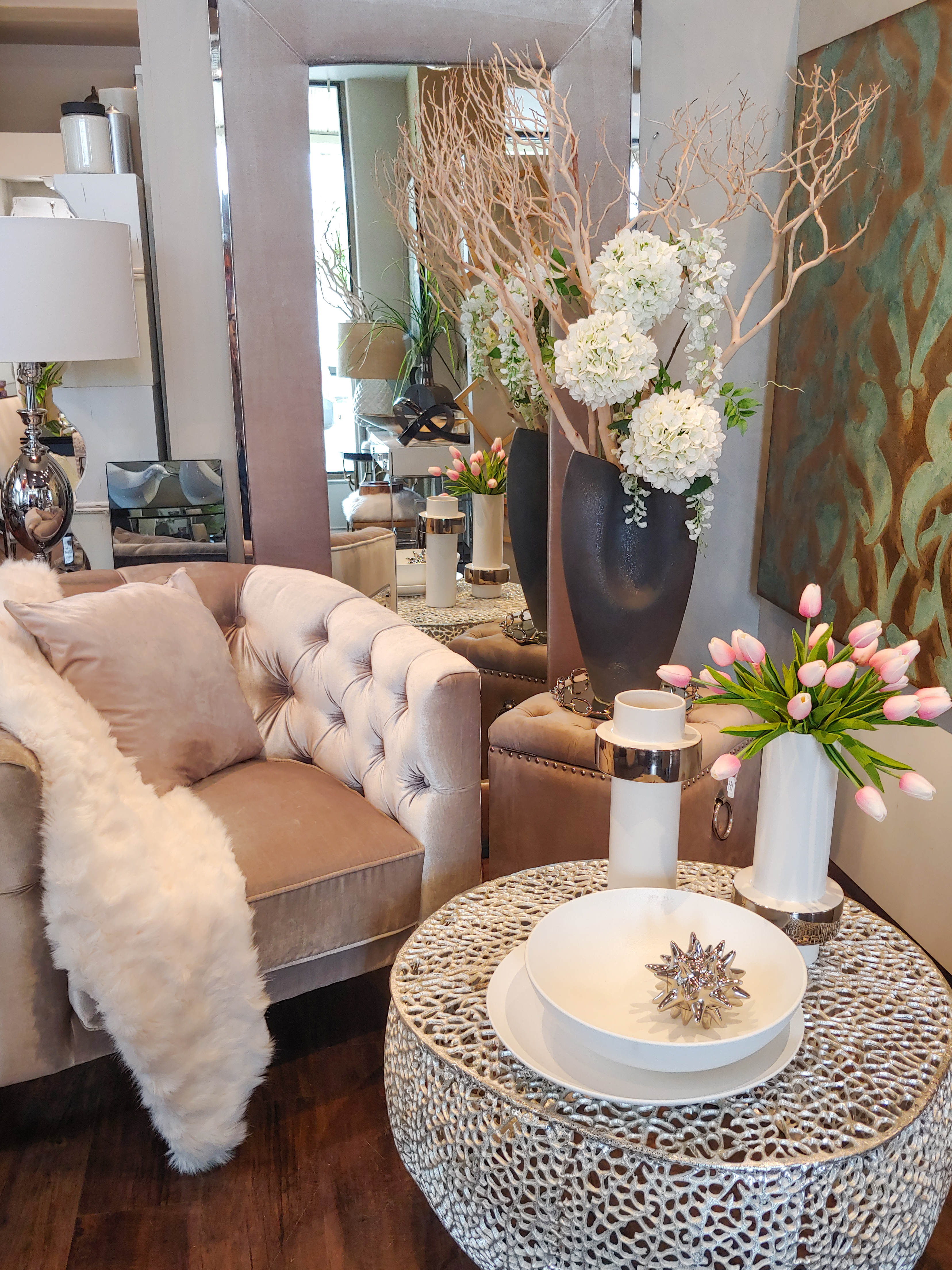 VACATION SEASON VIGNETTE
Finally your home is yours because of the unique pieces that you select and pair together. Create a vignette of artistic pieces, including a wall feature, in a special nook in your home or even in your guest room. What a great conversation starter to kick off their stay in your home.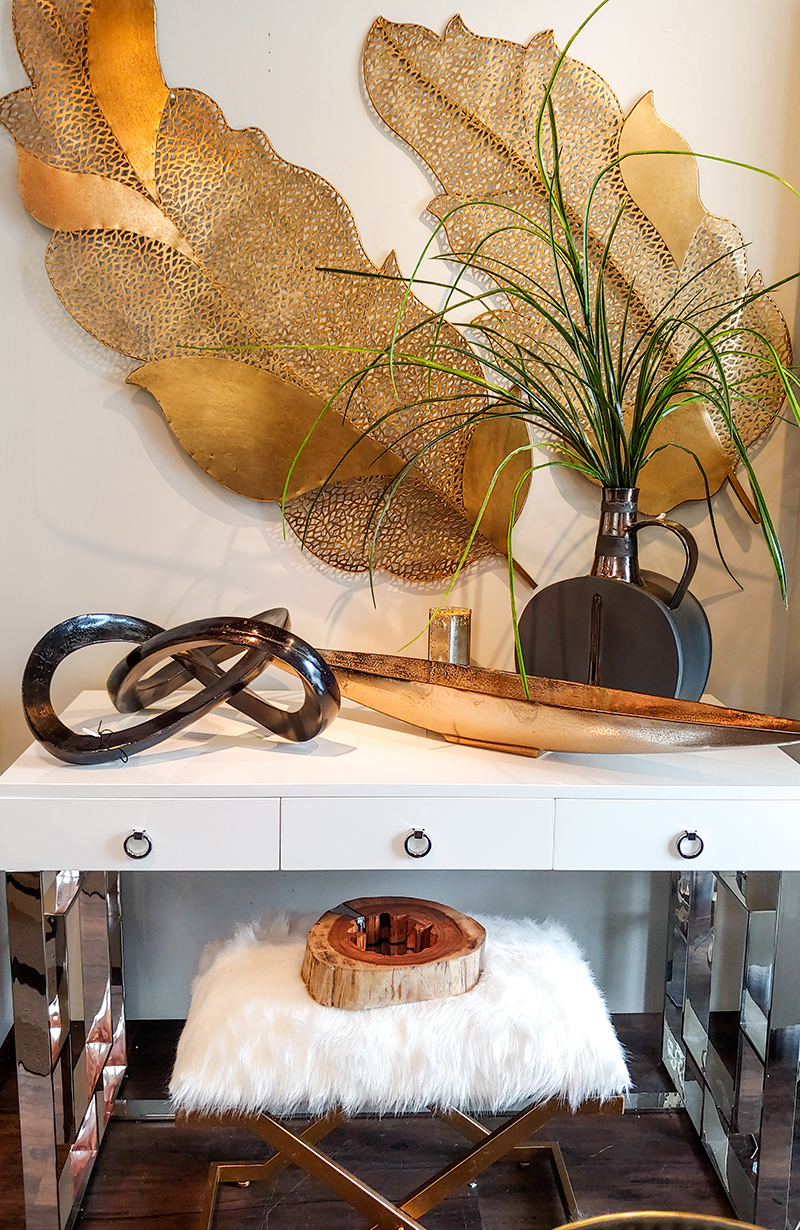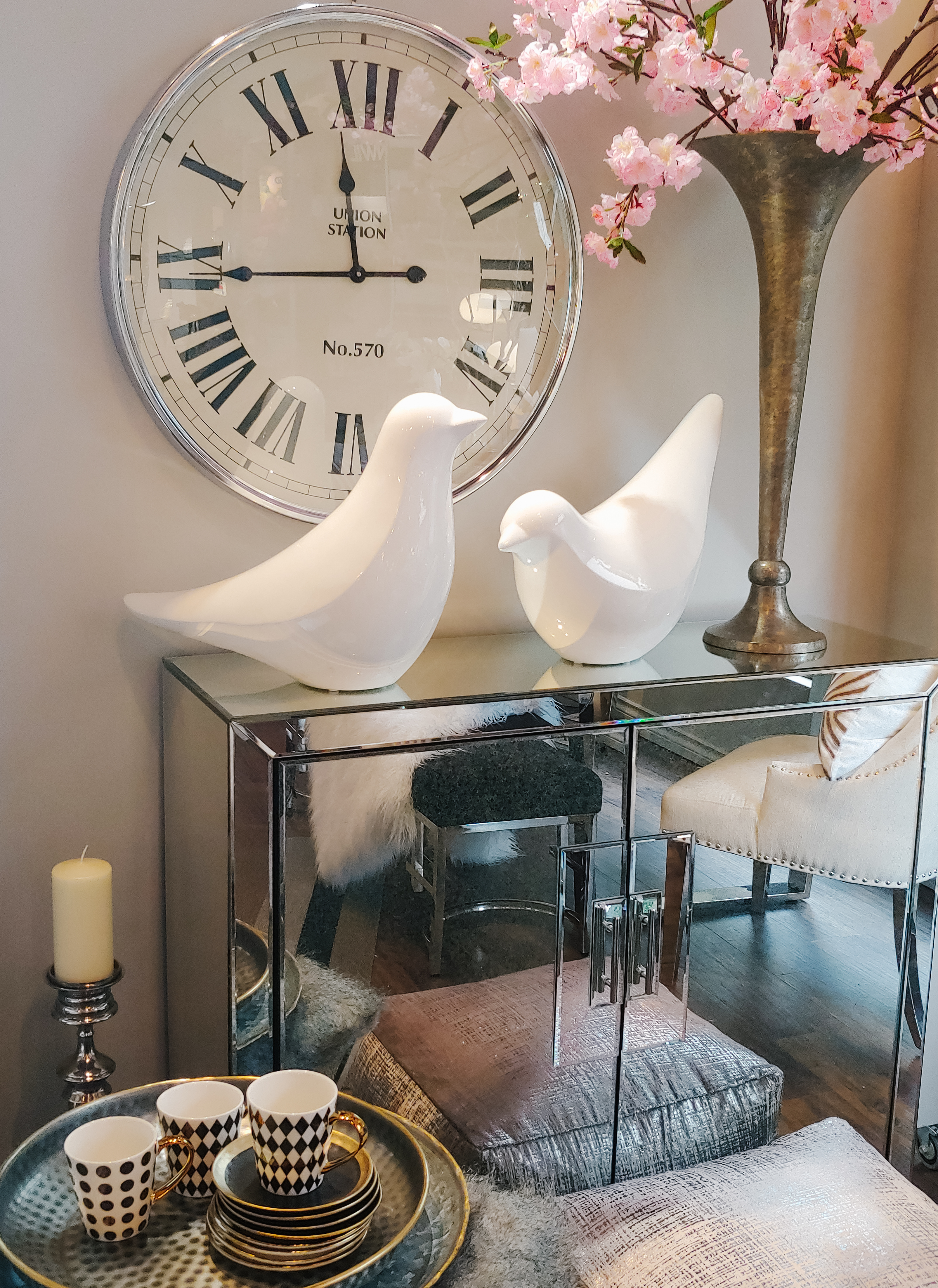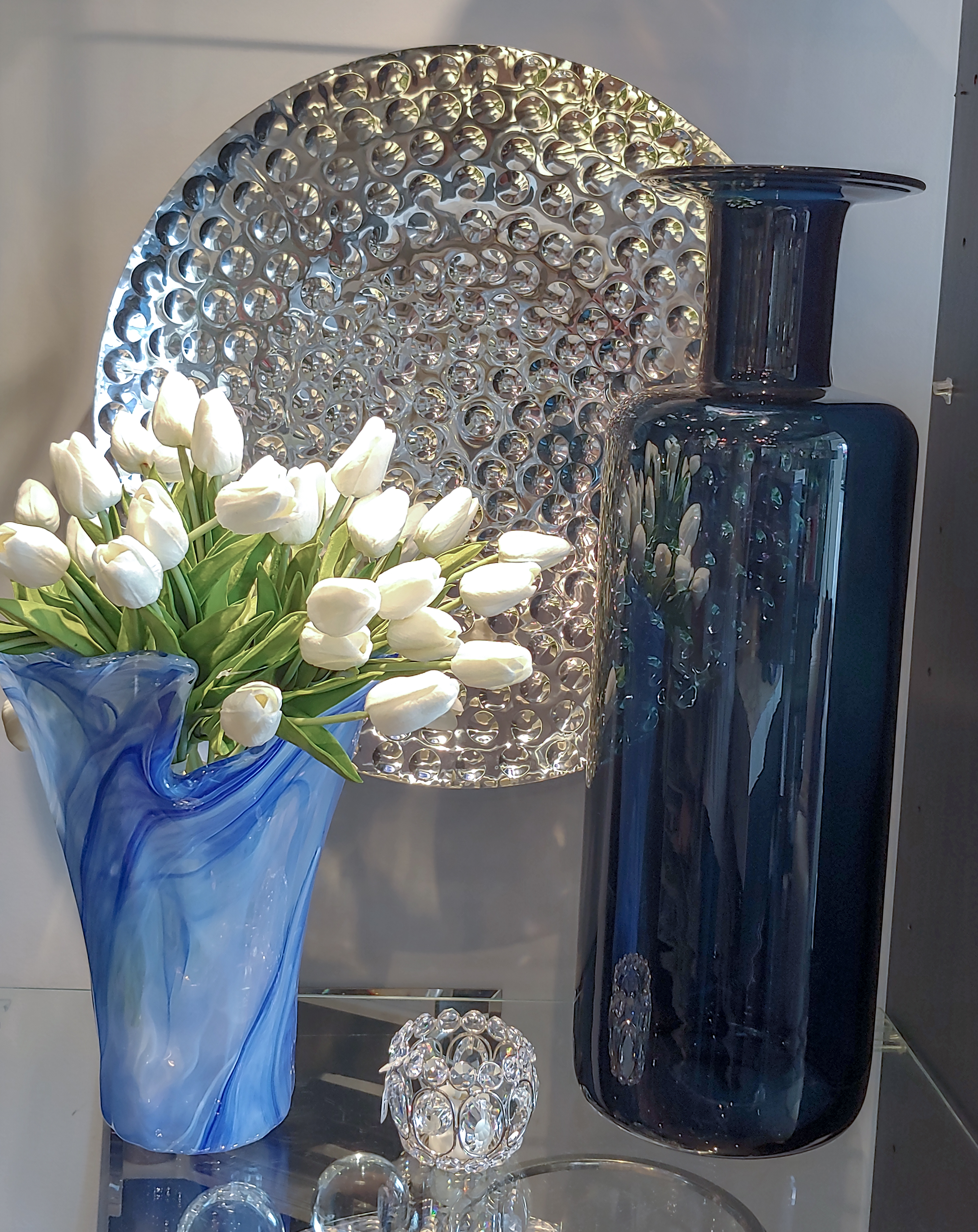 Even those extra dinnerware pieces can be stacked beautifully to create a fun, summery vignette for your kitchen. Throw in some coral, starfish and bold fabric napkins to create a picture perfect little nook.