Signs of Winter and the Holidays
The first signs of winter coming can be felt in the chill in the air and the dusting of snow on the mountaintops, and some signs of winter and the holidays are also showing up on the tabletops and in the vignettes at Modern Accents. We realize it seams early, but is it ever really too early to celebrate joy and that feel good cozy decor that will make getting through the colder months to come a little bit easier? We are pretty excited about these new arrivals and new ideas to help you deck the halls when the time comes.
Capture the wonder of snow covered trees indoors. In a grouping of various sizes you can create your own winter wonderland and we have plenty of fun characters like these winter gnomes or elves to bring a little more fun to your little forest or holiday displays.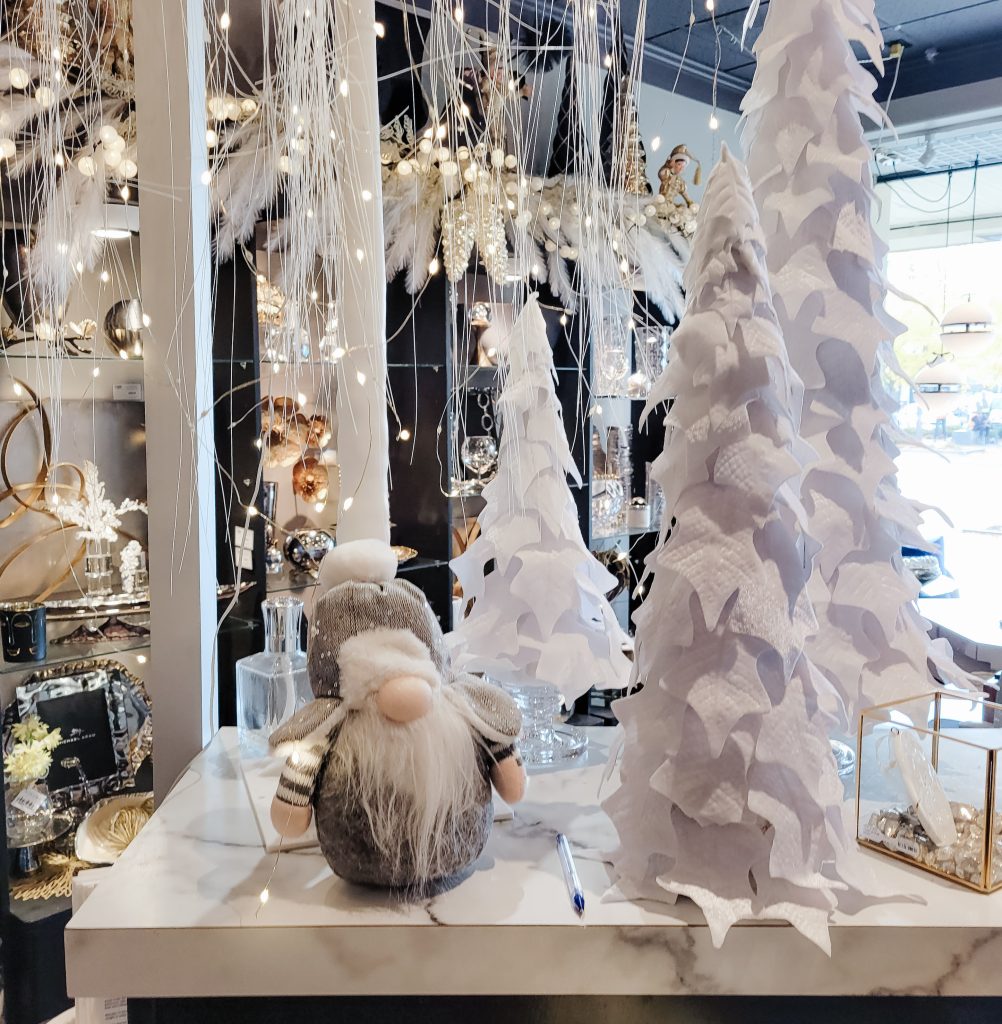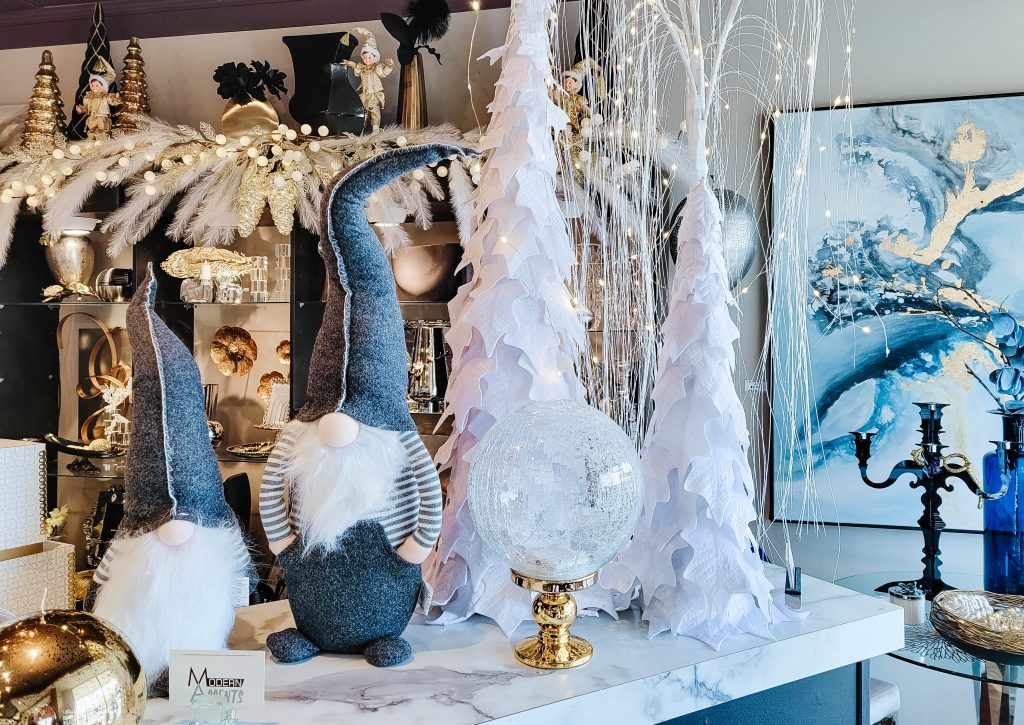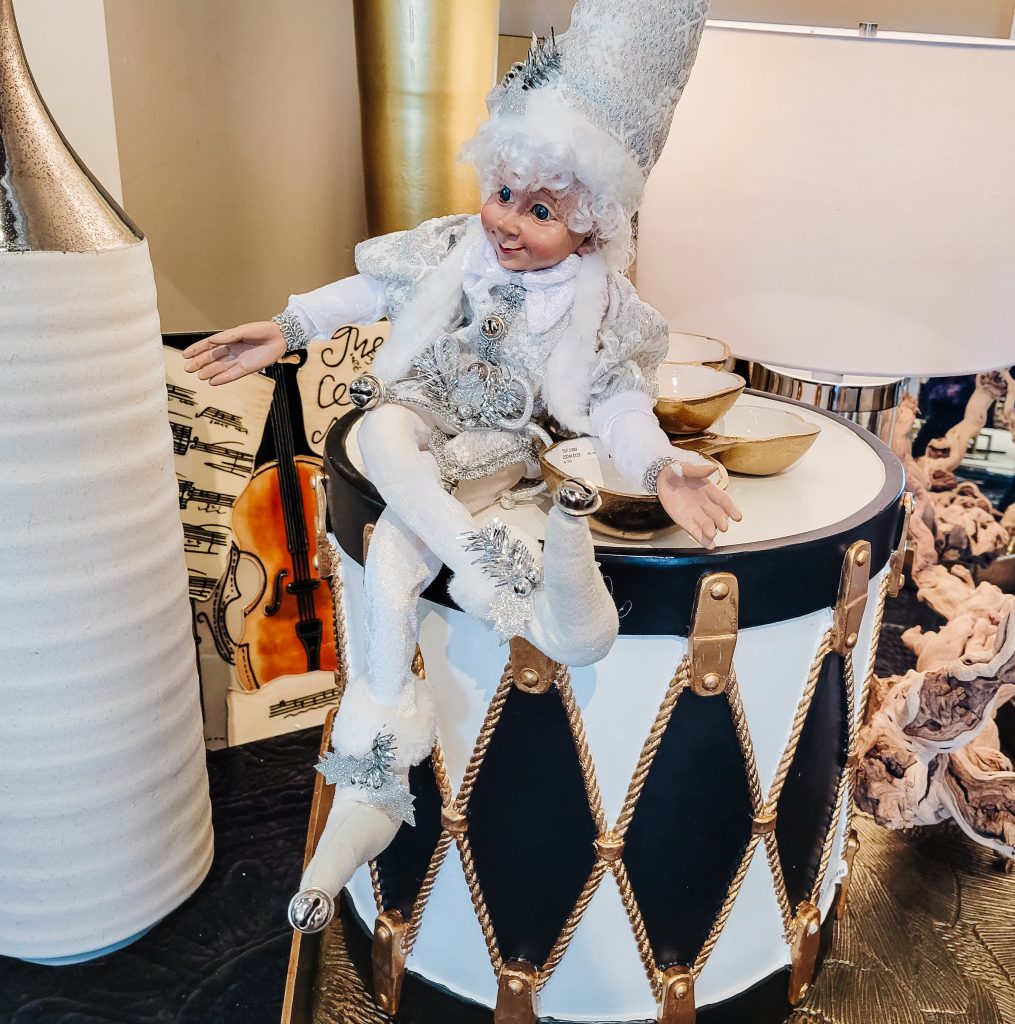 Oh and it wouldn't be this time of year at Modern Accents without a few moose on the loose! This is where the joy we were talking about comes in. Are you smiling yet?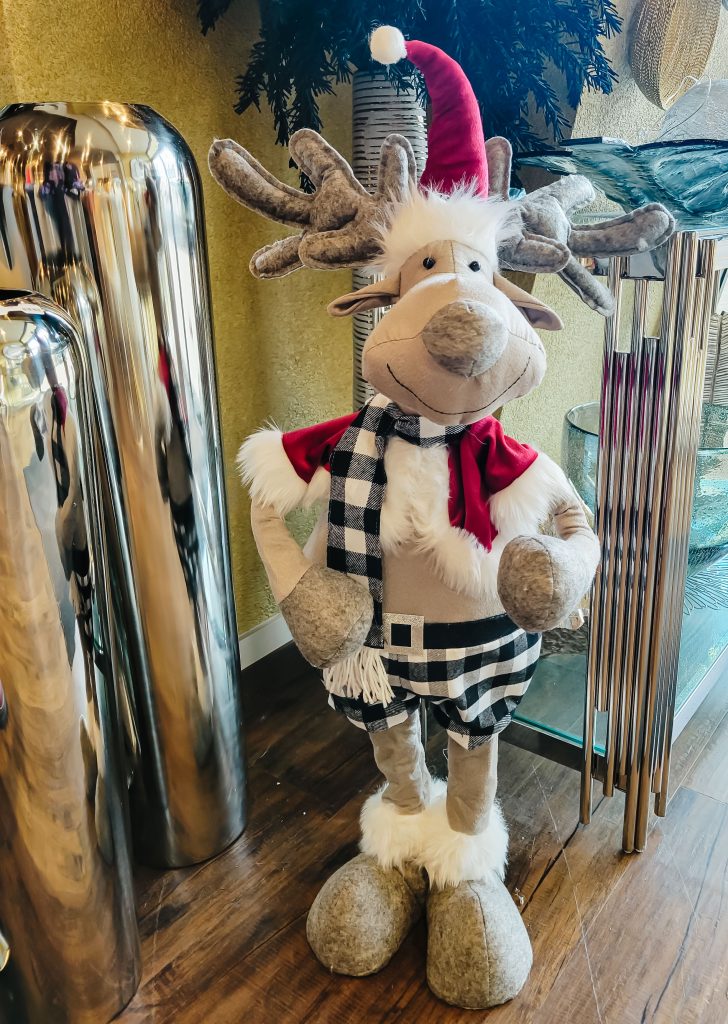 That trending pampas grass can become a brand new take on garland. Intermingled with twinkling lights and other trimmings it sure would be stunning on the top of a built in or mantel. We would love to see what you come up with. We can also help you pull together a gorgeous arrangement of modern vases and trees in modern black and gold or whatever colour scheme you choose.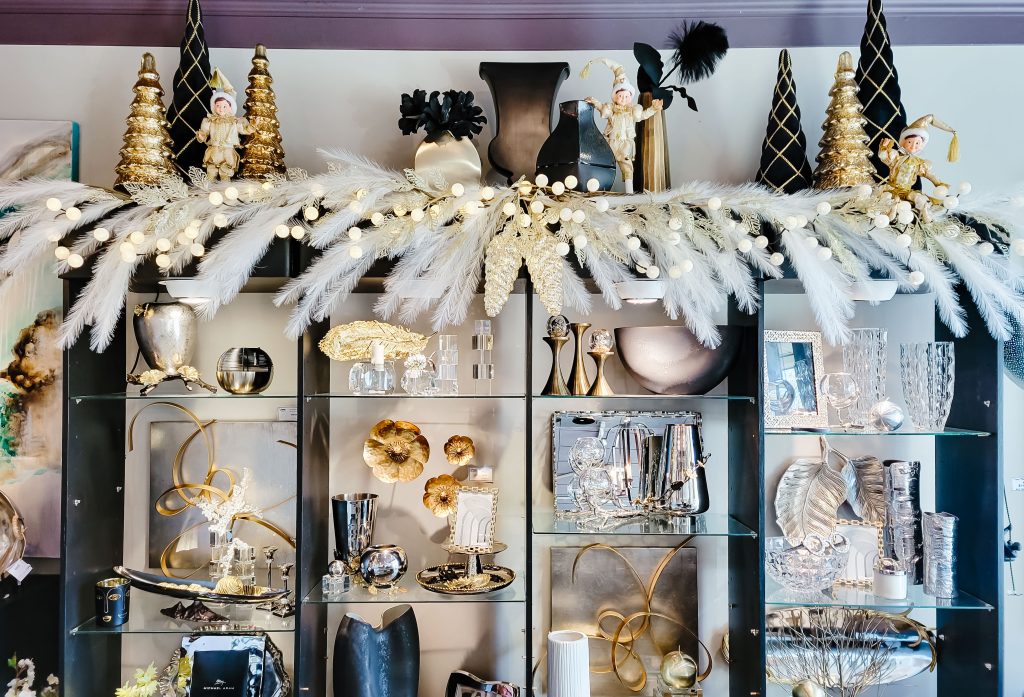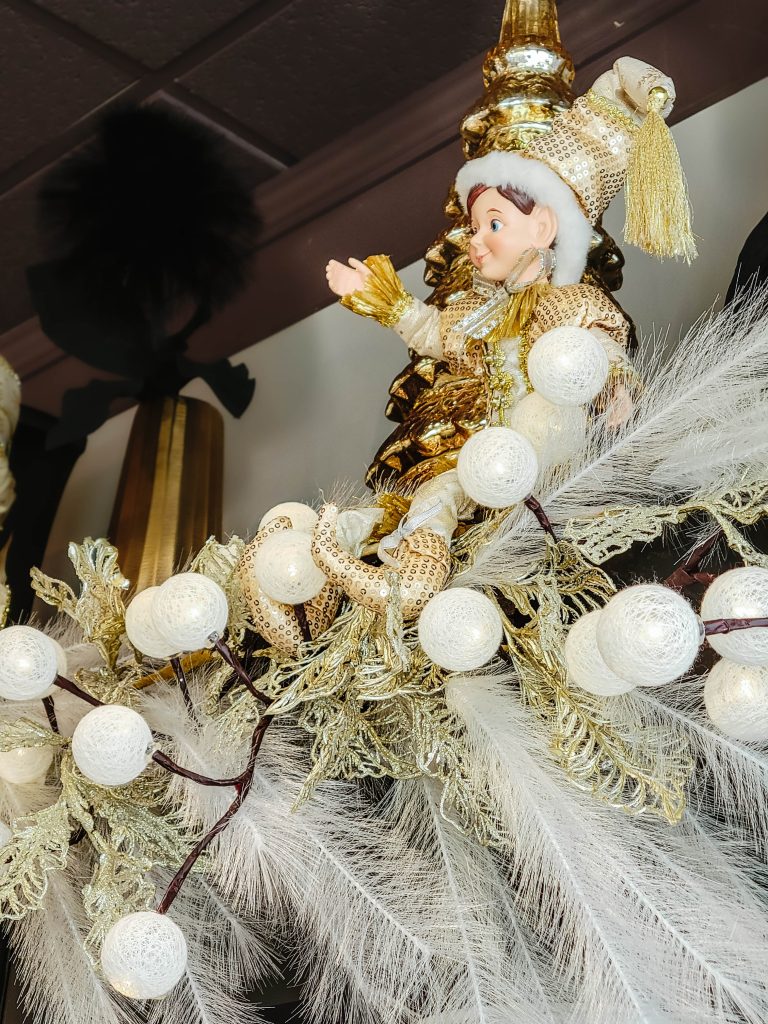 This is just the start of our tablescaping fun and we can't wait to show you more in the next couple of months to inspire your own table setting creations. We love that some of the elements here will help you transition your decor from winter and then to that full on holiday feel, depending when you are ready or the occaision demands. Regardless your guests will feel the magic here emersed in white and gold.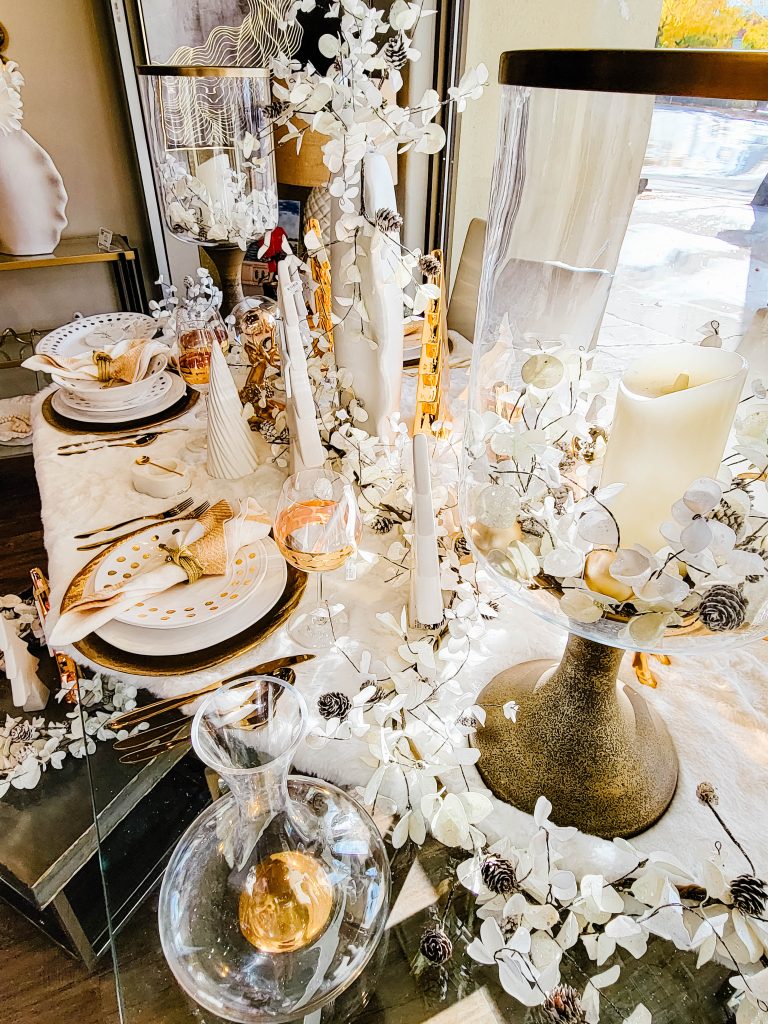 Don't miss out on all the little details when you come in to see our tables in person like the napkin holders and glassware . We always love a take home gift for your guests and these joy and peace ornaments would be perfect and a great way to pass on the sentiments of the season.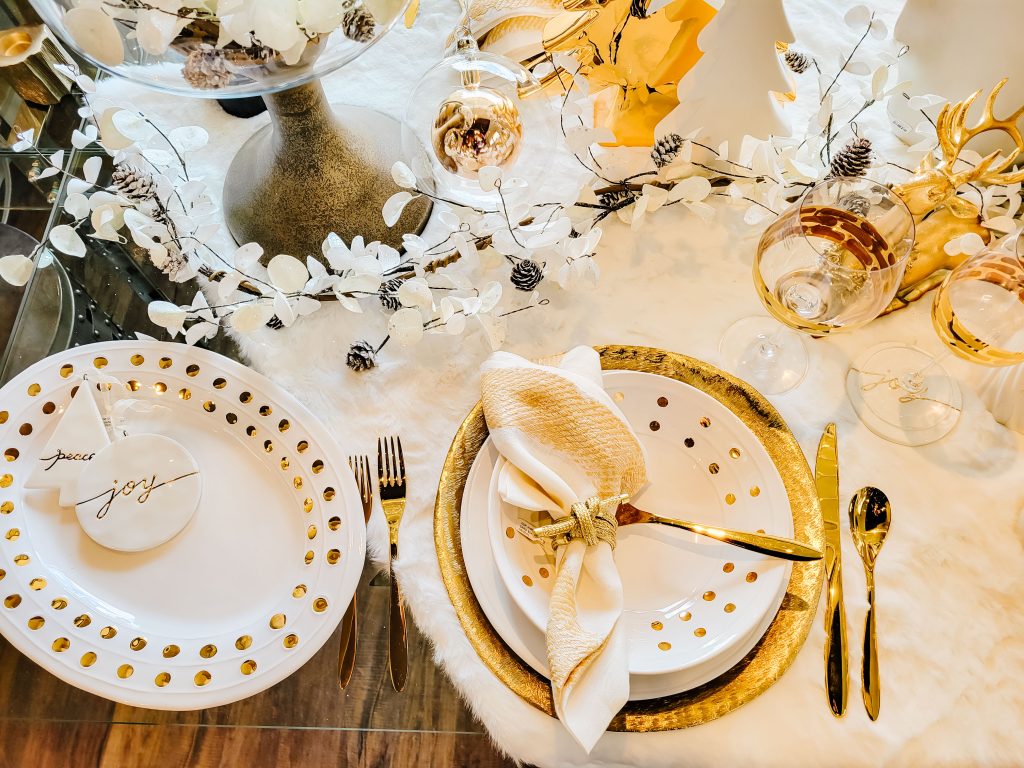 If you prefer something a little more earthy, rustic and with touches of evergreen, wood and lots of love you will absolutely love the ideas set out on this table. Rustic metals, texture rich fabrics and the warmth of wood tones create an inviting feel.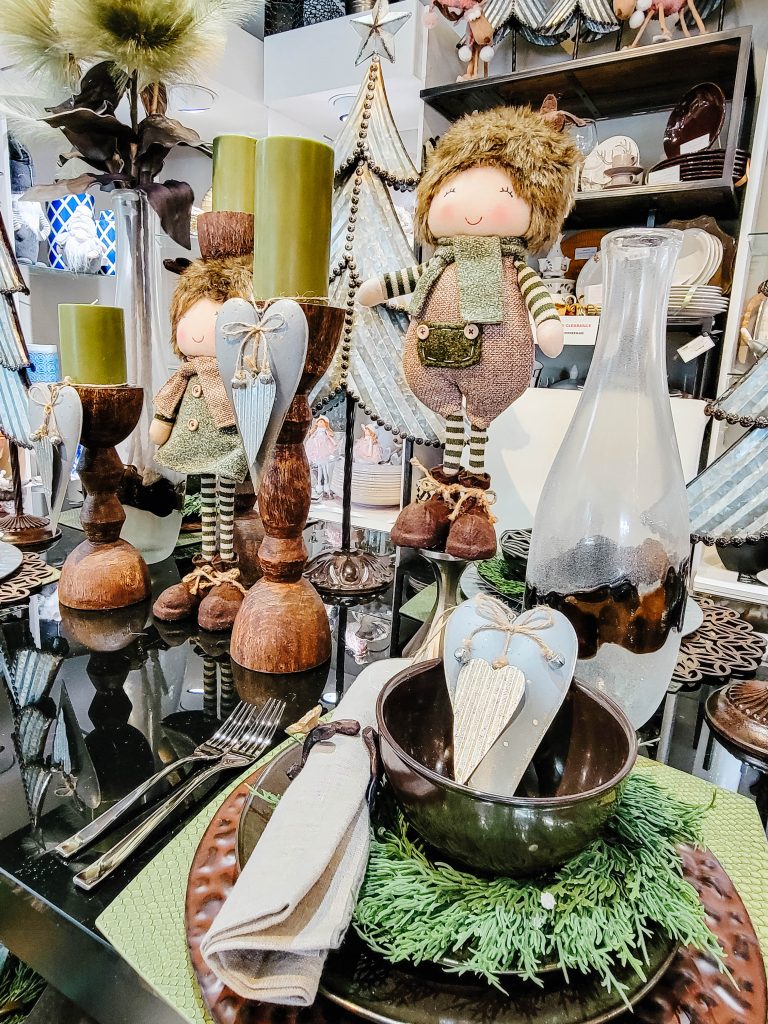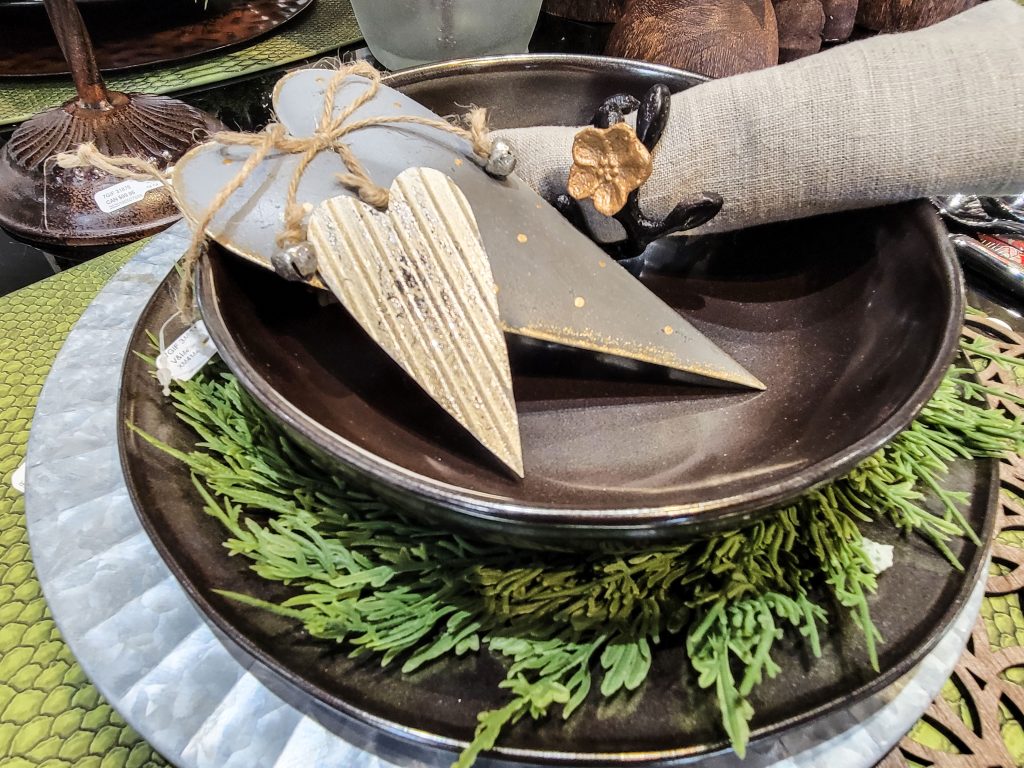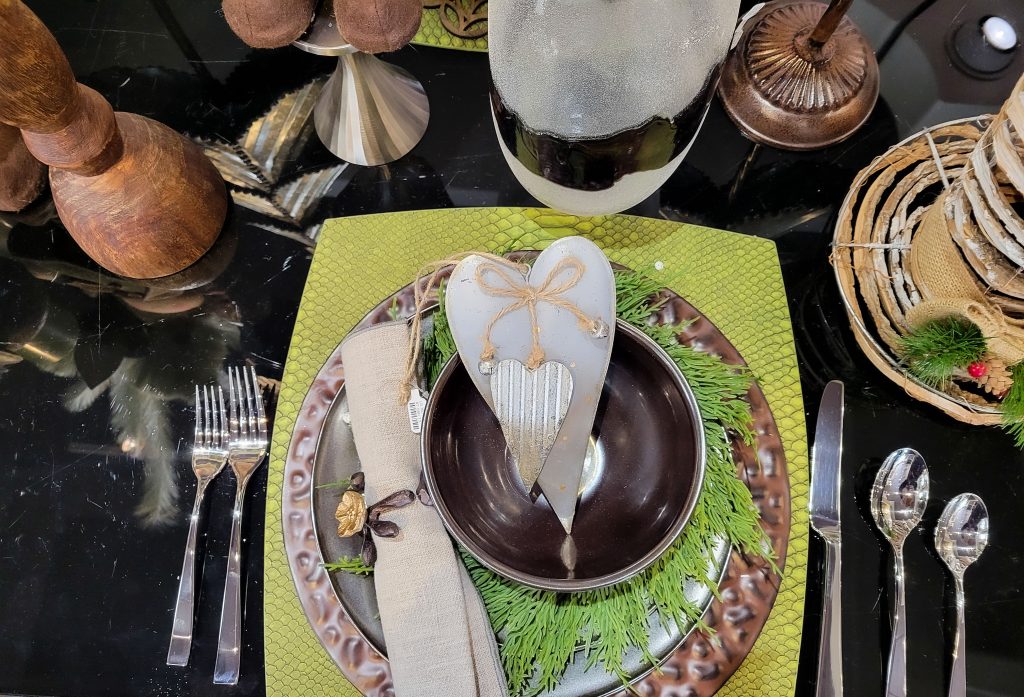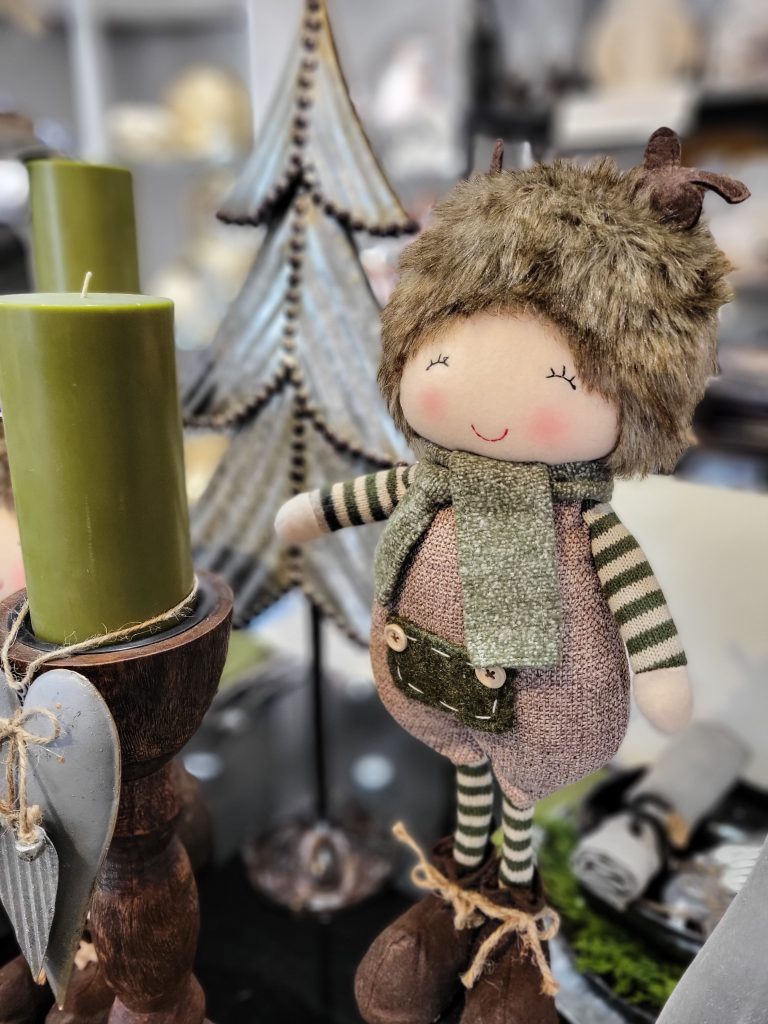 These metal trees are one of our favourites this year!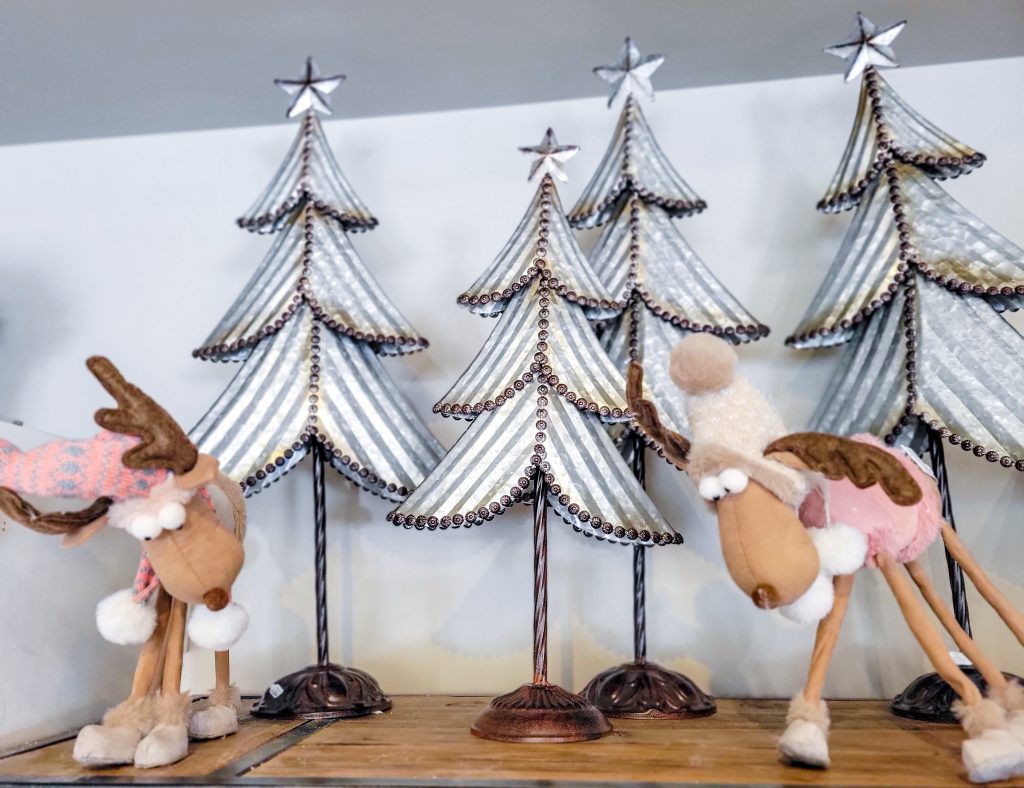 A great way to kick off your winter and holiday decorating is to simply style some of your favourite accent pieces like a decorative bowl, vase or bar cart. Select pieces that you will love to display all year long and then just add those holiday touches like greenery, winter florals, ornaments and lights.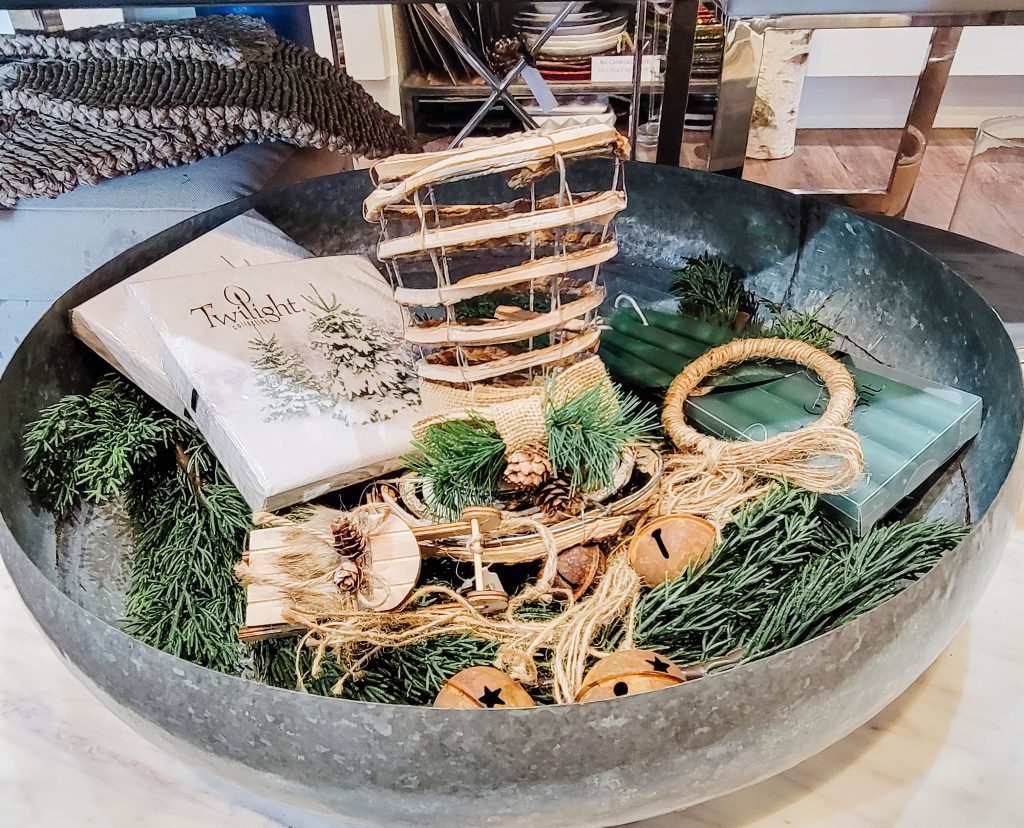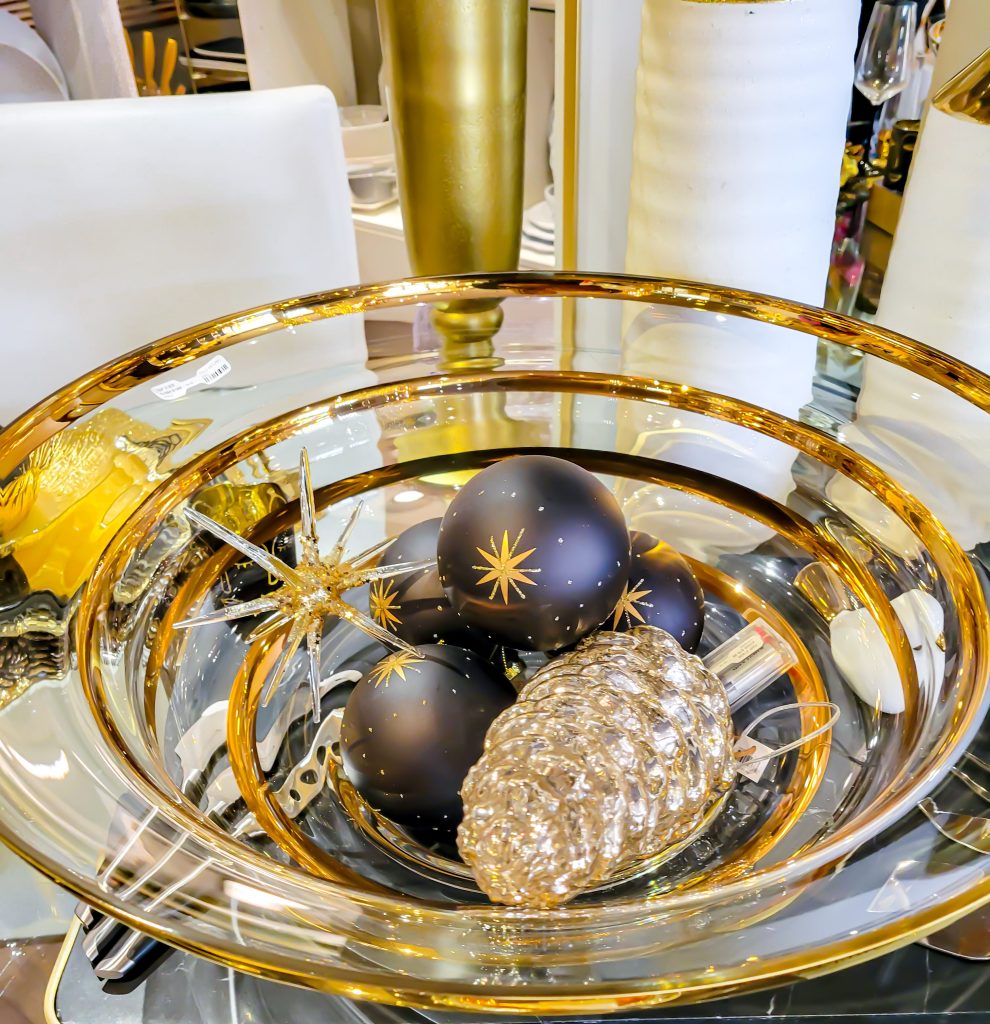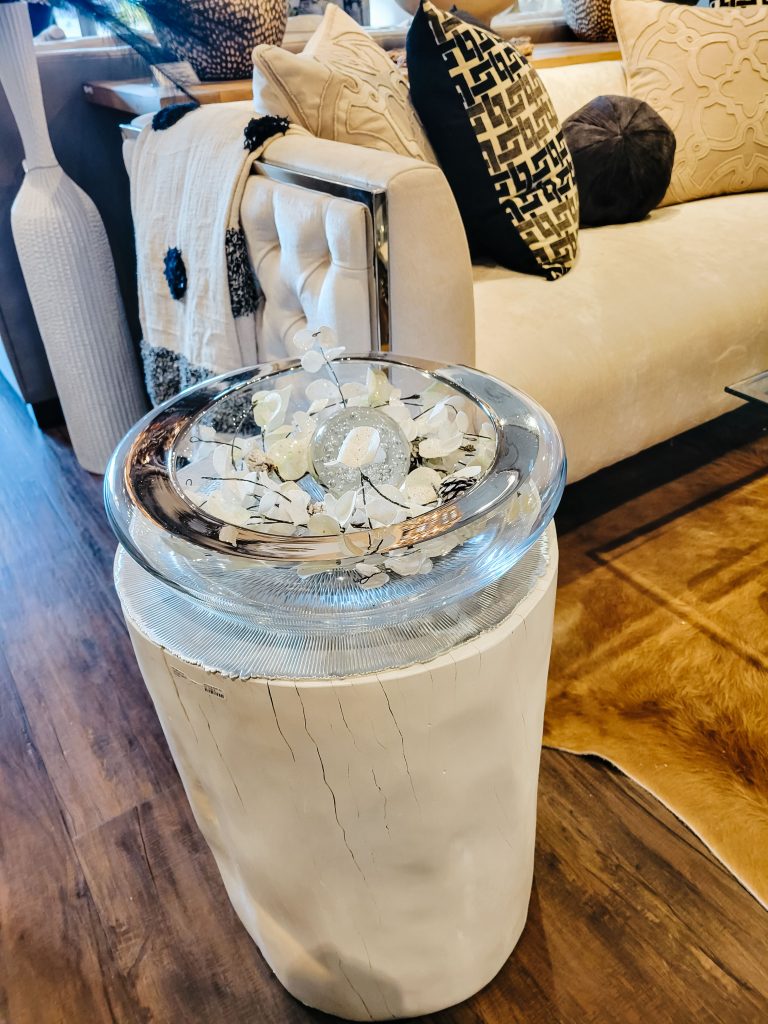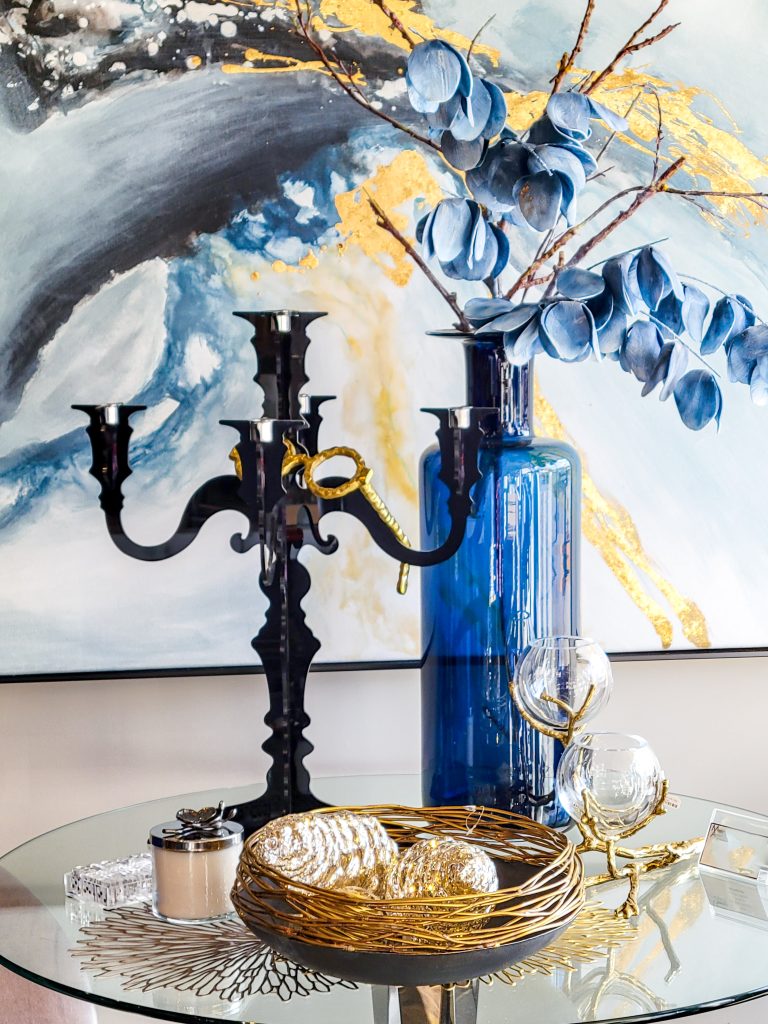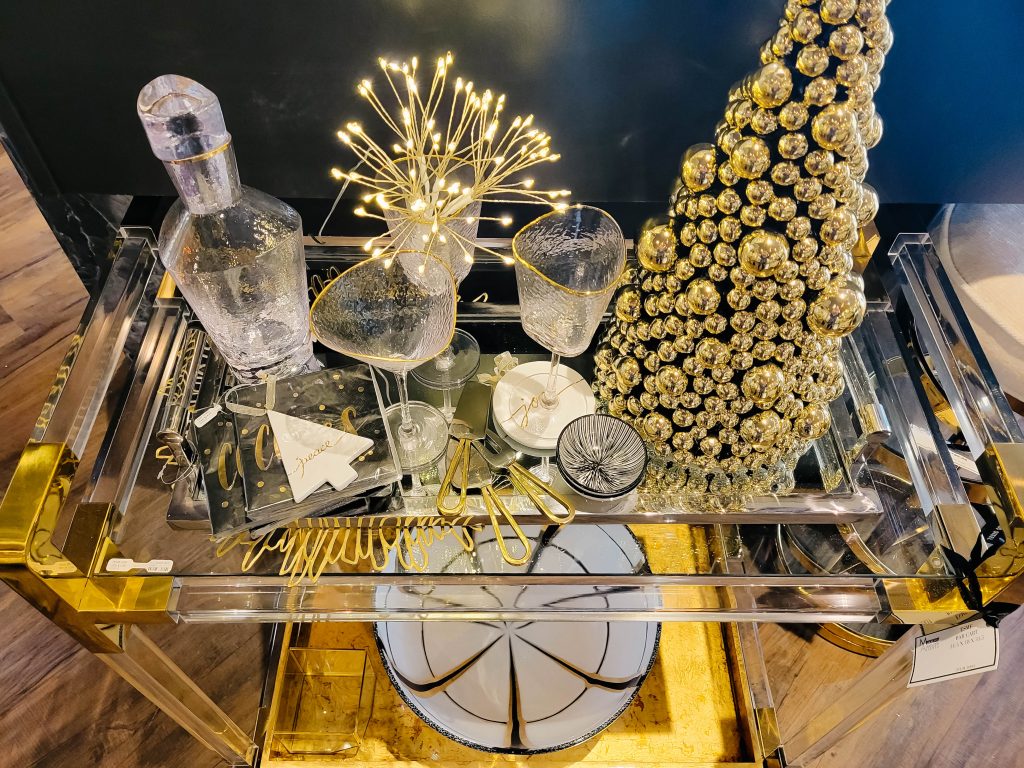 We will leave the rest for your to discover when you visit us in store and when we have even more new arrivals and ideas to share. Happy decorating!