Serving up Summer
We have decided to channel some summer vibes in store and in our latest blog and hopefully the weather will follow. We are serving up some inspiration for your summer tables and decor and sharing some new arrivals that will have you excited to set a beautiful spread for guests both indoors and out.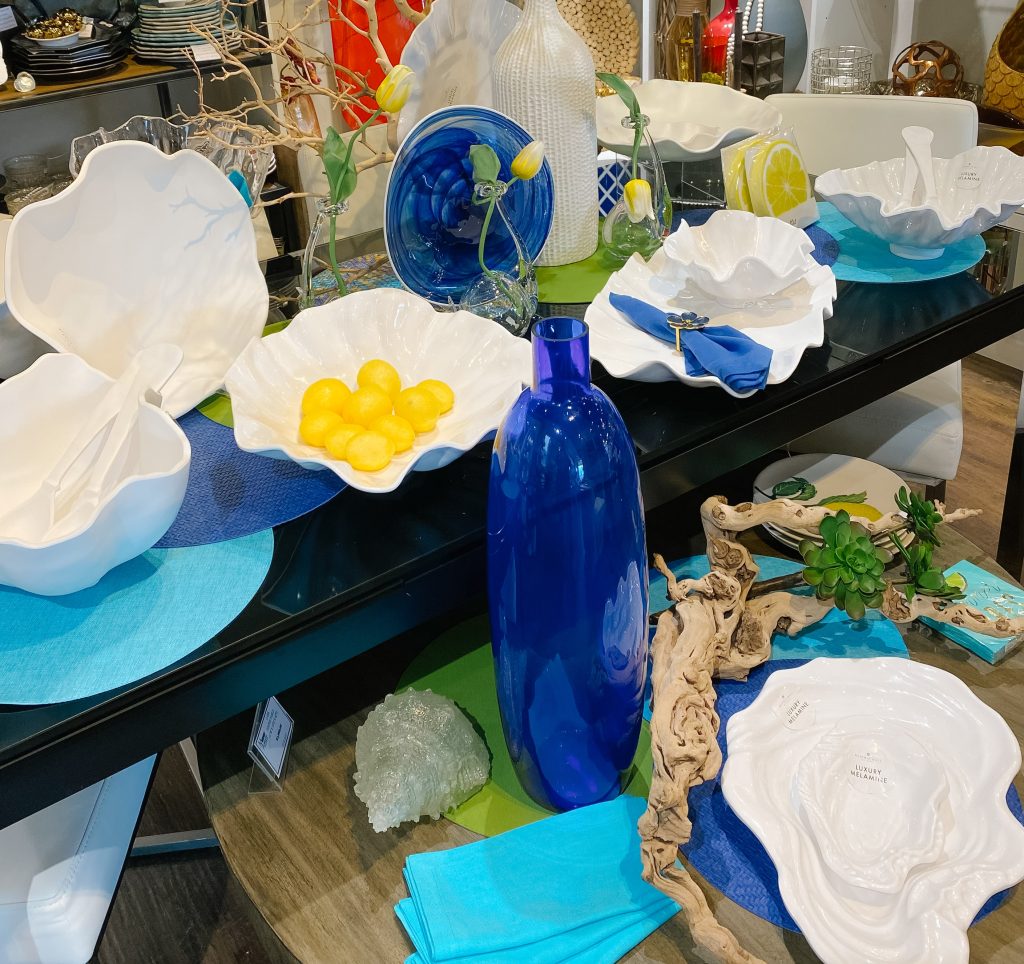 If you have been following us since last summer you may recognize these gorgeous tableware and serving pieces and if you are new here be prepared for a beautiful surprise. These pieces from Beatriz Ball are actually made of luxury melamine. Presented in a glistening white melamine with the look of ceramics they are both beautiful and functional. The organic shaping of these pieces, often imitating forms found in nature are standout as statement decor pieces indoors, but they are also dishwasher safe (top rack), heavy-weight, break resistant and durable, food safe, BPA and PABA free. This means they can also transition to bring elegance to your patio soirees too!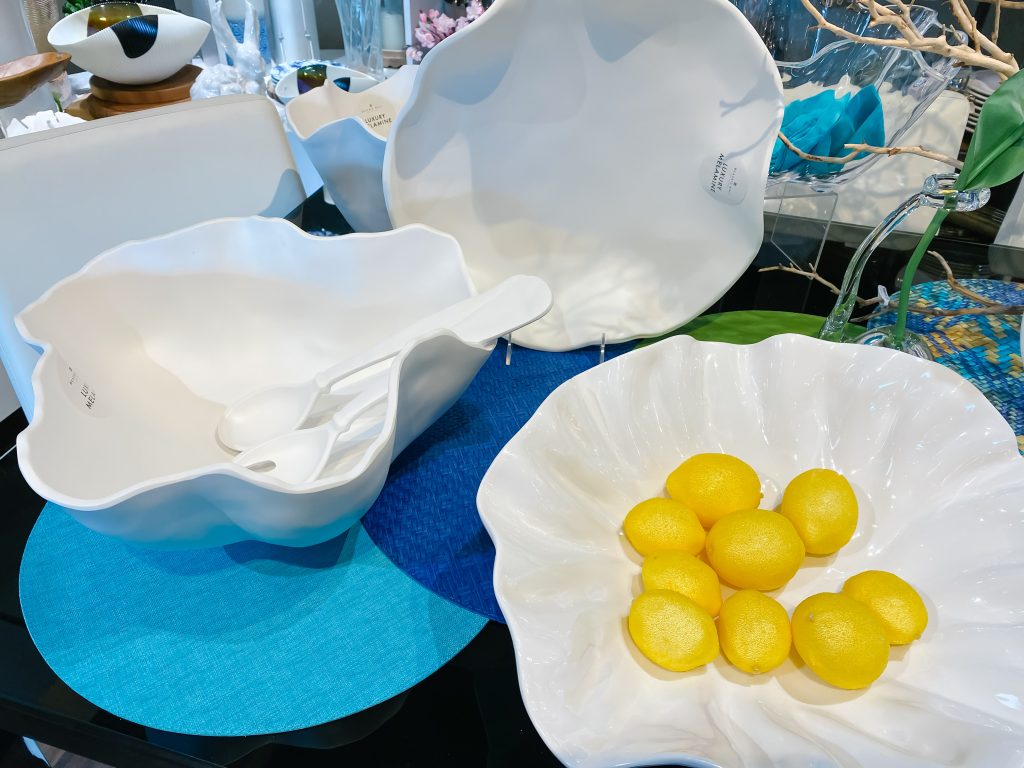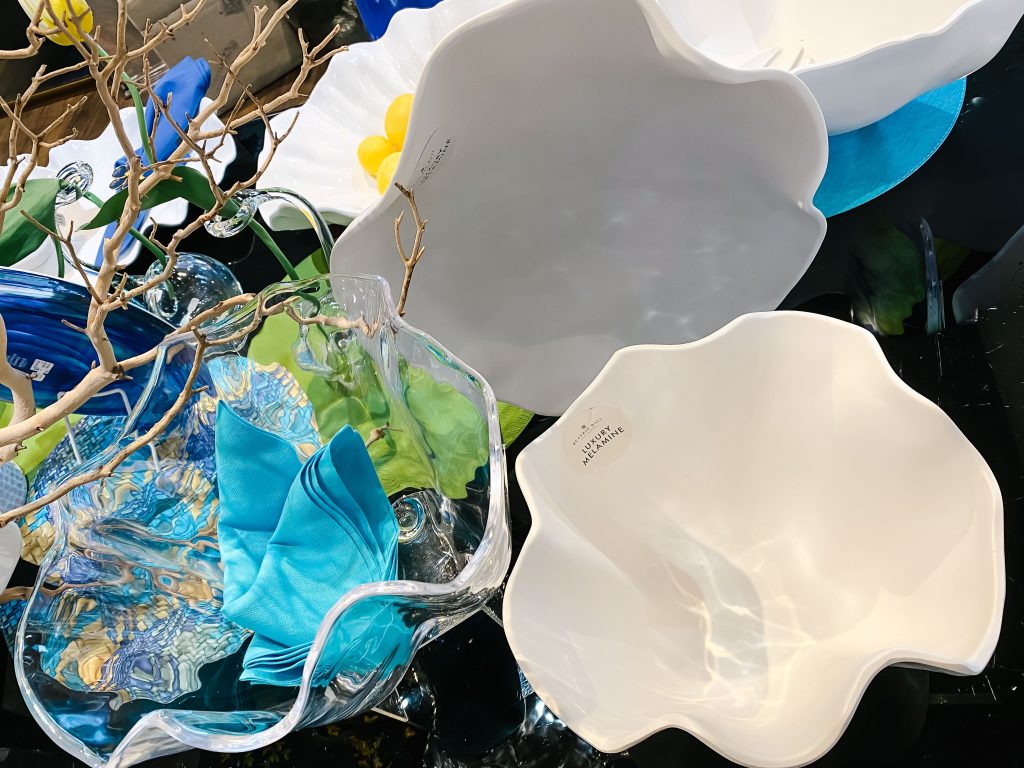 Whether it's a summer salad or salsa and chips there is a serving bowl for all your summer favourites. You will be the envy at your family reunion or friends' barbecue when you show up with veggies and dip. Also what a fabulous wedding gift or present for a loved one that loves to entertain!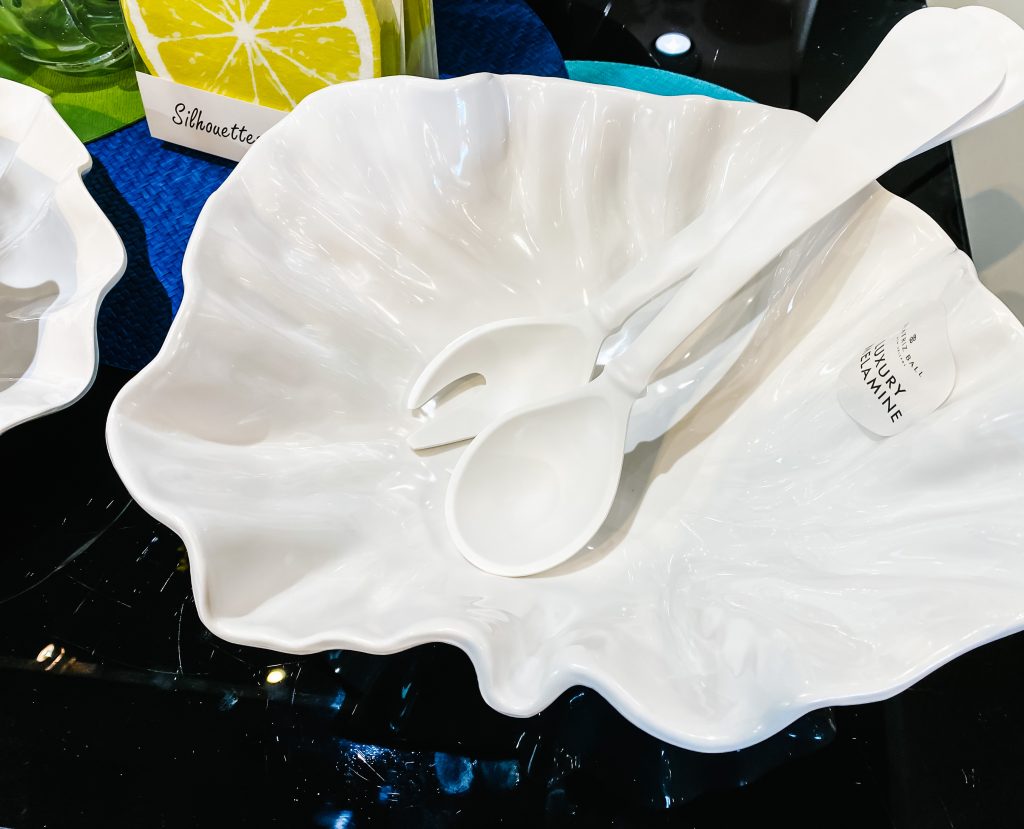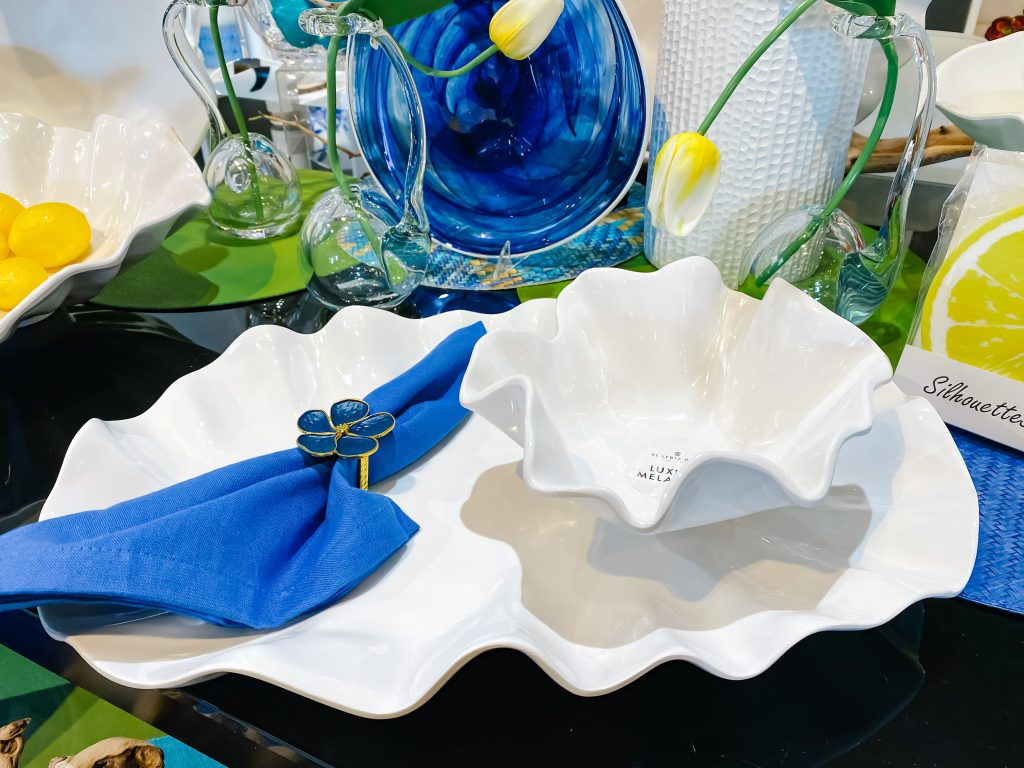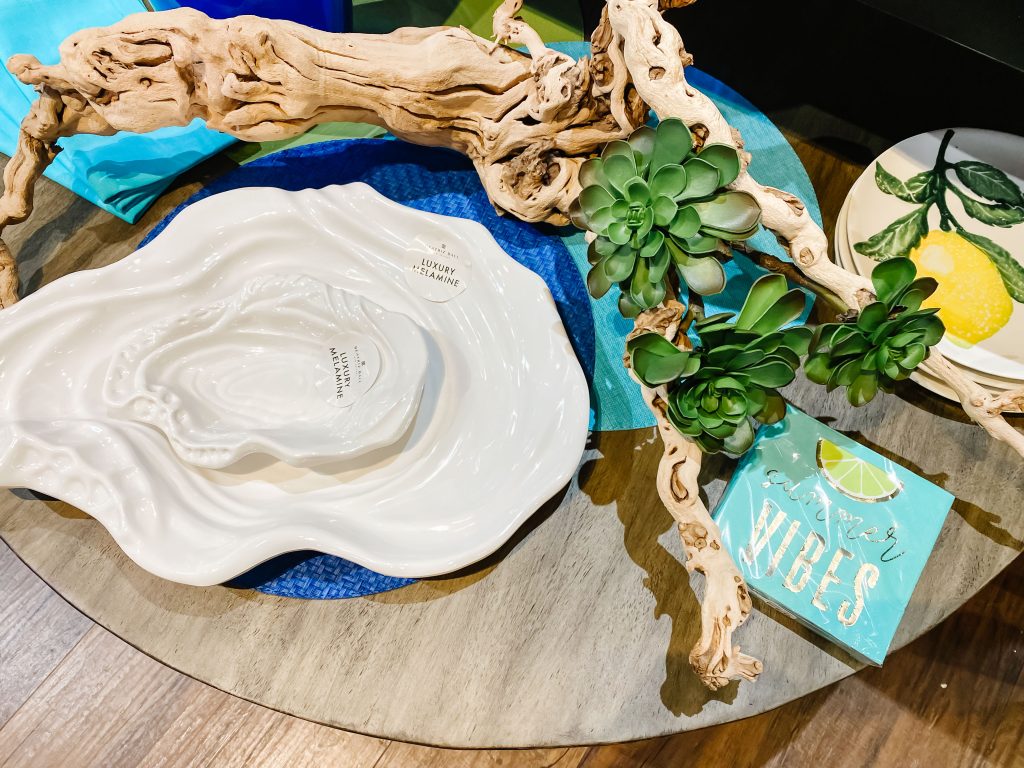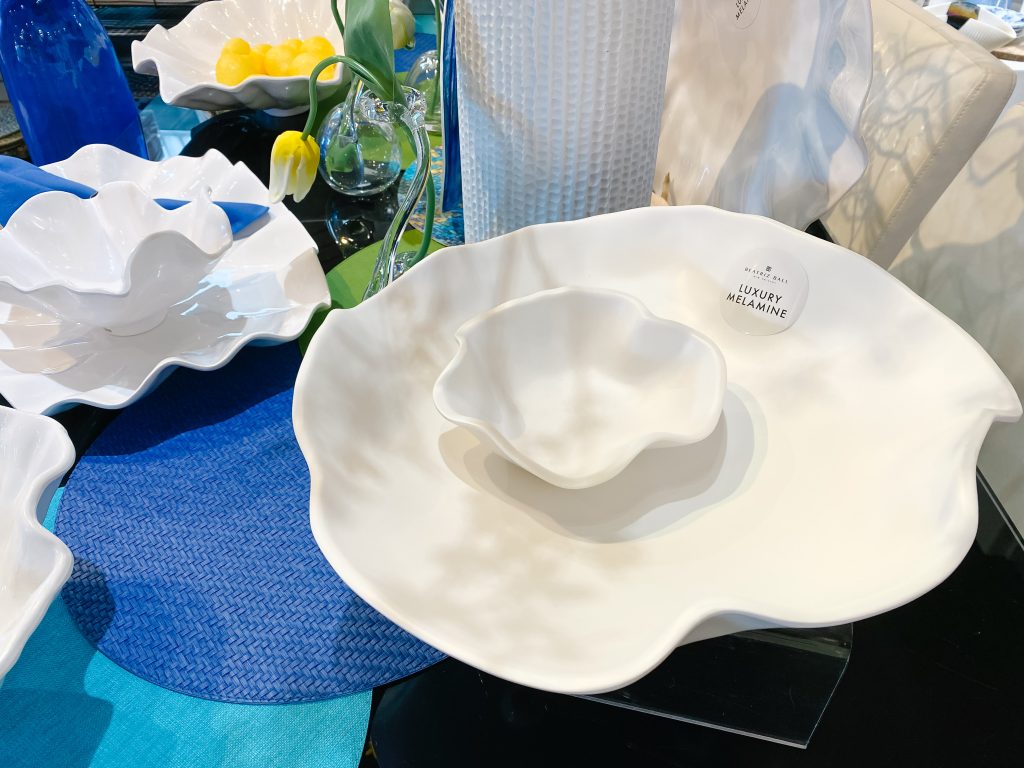 Your summer menu is set and you have some amazing serving pieces. Now comes the fun part where we style in those summer vibes with vibrant colour and the little details that will make your setting memorable. The bright, neutral white of these luxury melamine pieces gives you the opportunity to really play with pops of colour and we brought in some really great placemats to play with and layer for your tablescapes indoors and out. Many have a basket weave pattern which also works to add interesting texture to your spreads and again works to create that more casual relaxing vibe we strive for in the summer.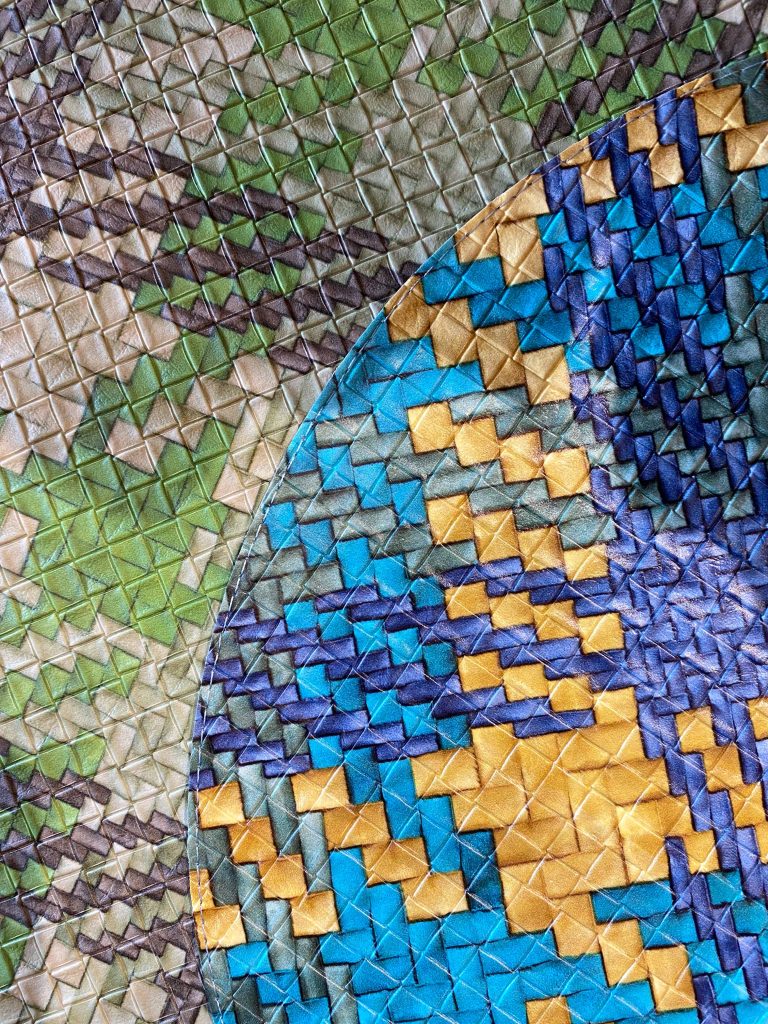 Are you craving that tall glass of cold lemonade on the deck yet? We love the positive feels of lemons and lets face it, you can't go wrong with sunny yellows in the summer. Aren't these lemon paper napkins cute?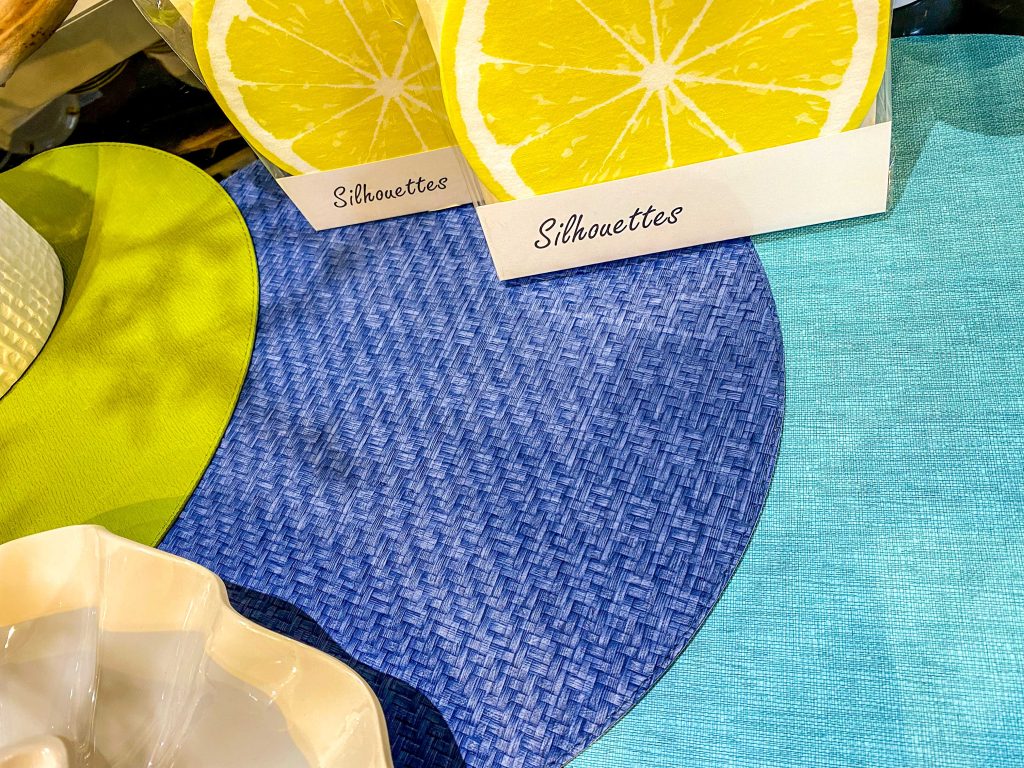 Simply adding a few lemons in the mix will transition your decorative bowls for the season.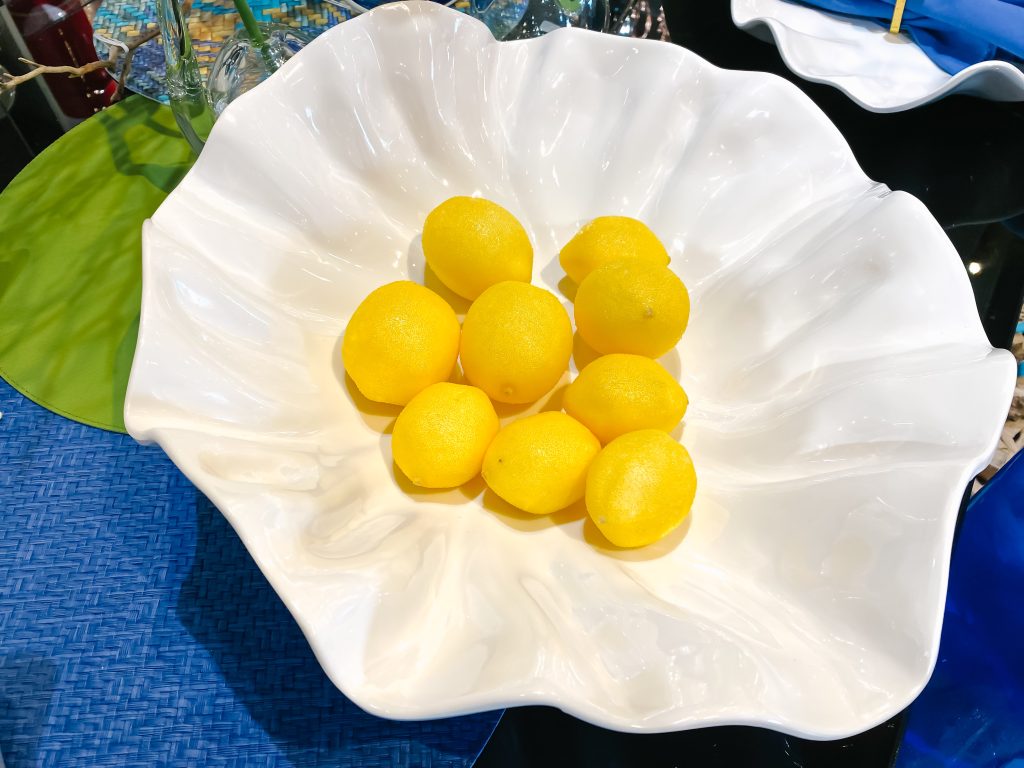 Taking your table from ordinary to extraordinary can be as simple as adding a linen napkin with a charming napkin ring that ties in with the rest of your colour scheme and theme. With very little effort your table setting looks complete and put together.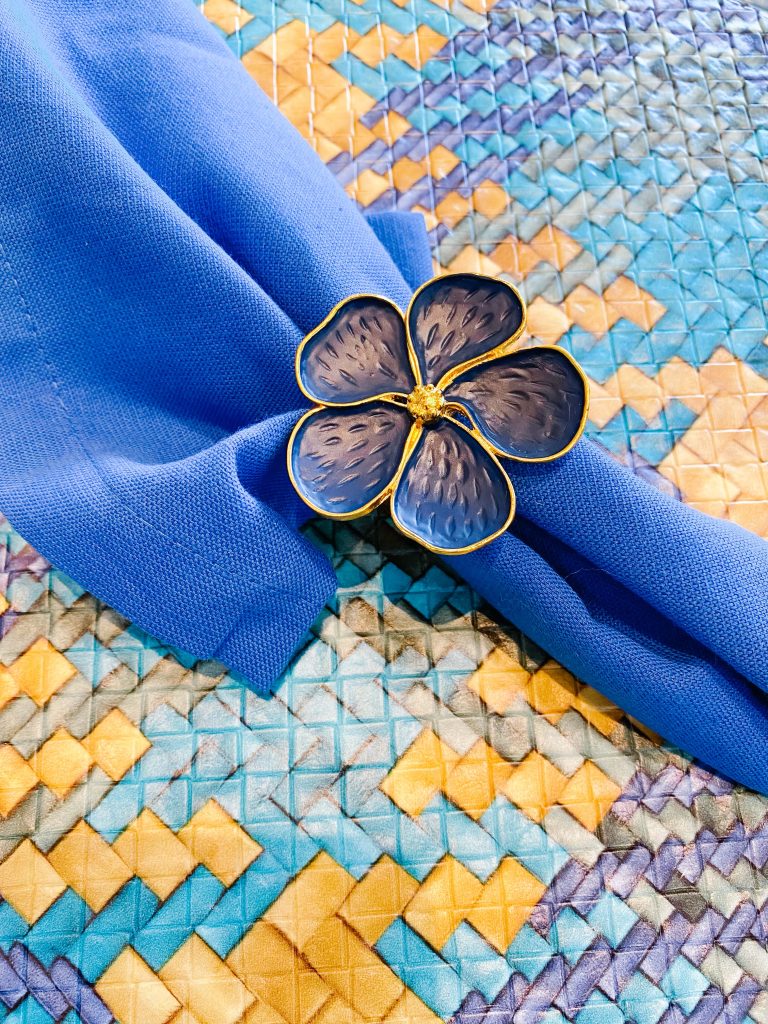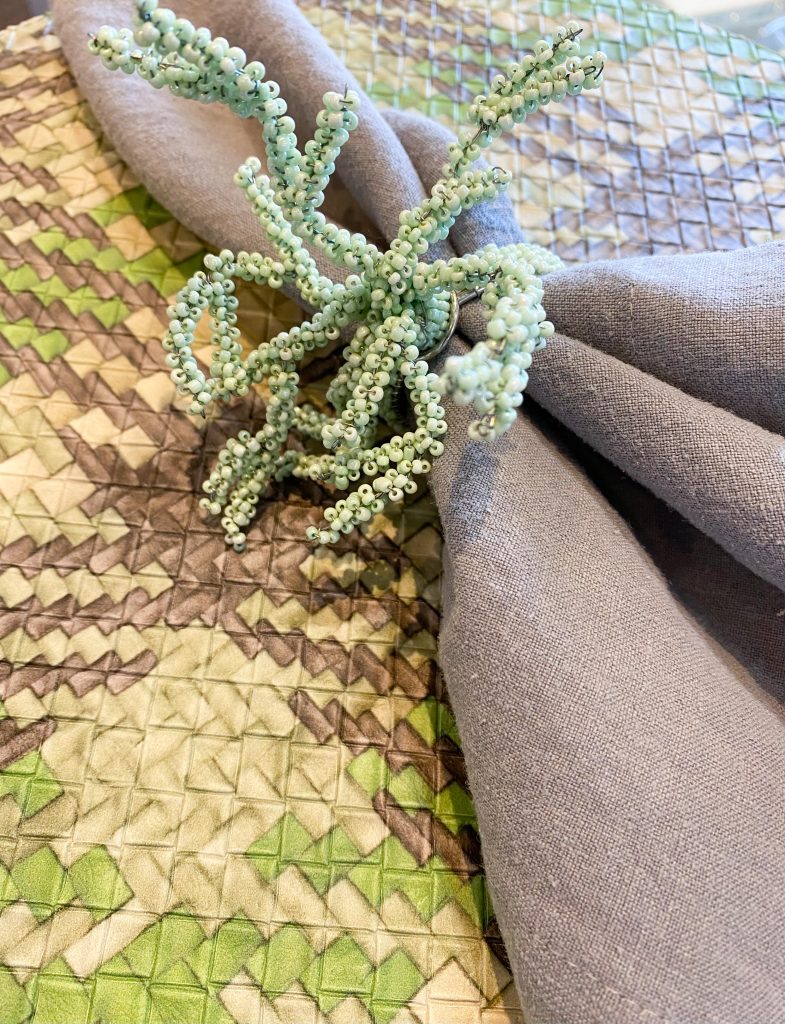 Soak up all the summertime feels in this shot below. The final look is achieved with the serving pieces and tabletop decor pieces we have already shared with you plus a few additional glass pieces and accents that tie in to our theme. How will you serve up your little slice of summer?