NEW Year, NEW Trends, NEW Look
As a new year begins it is a great time to consider a new look or even just a few new accents to give your space a renewed appearance. You might even feel a renewed spirit as you accomplish your goals for 2018 surrounded by a more inspiring space. We can help you pull some things together here at Modern Accents and we have some insight on the latest home decor trends for this year.
Here are a few tips:
Rose-coloured Red
Don't be afraid to be bold this year with your colour palette. Warm colours and particularly red are the perfect accent.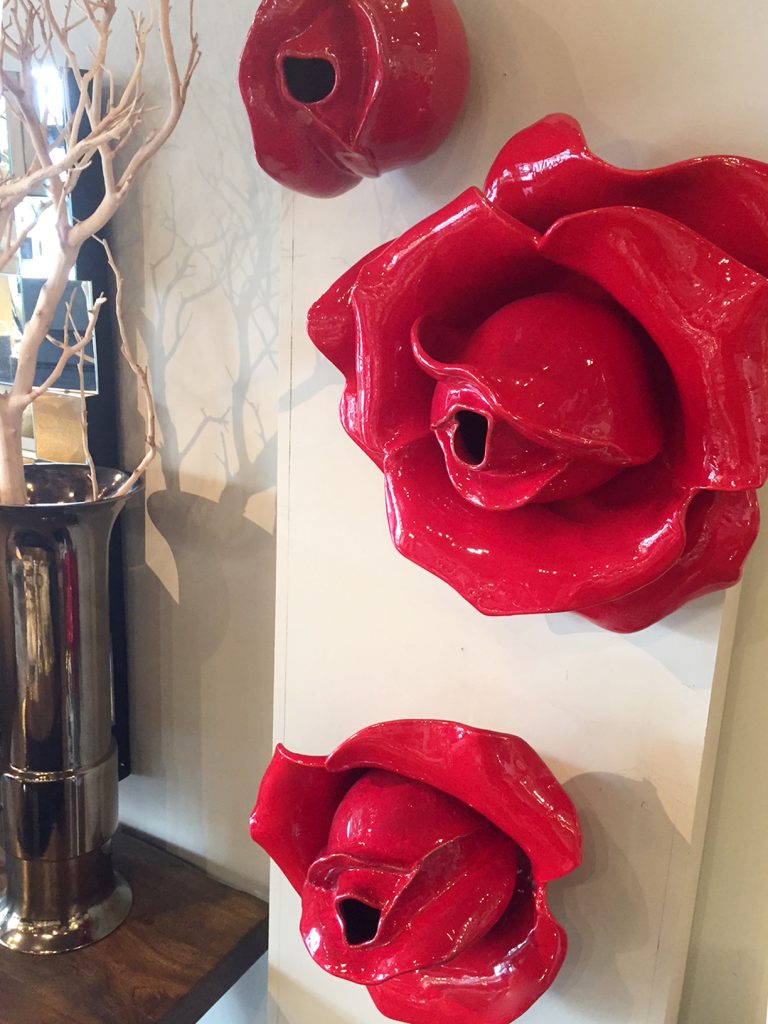 Golden Brass Tones
The warmth of golden brass tones continues to be big this year and your walls will come alive with green.
Always a great colour to make you feel at home.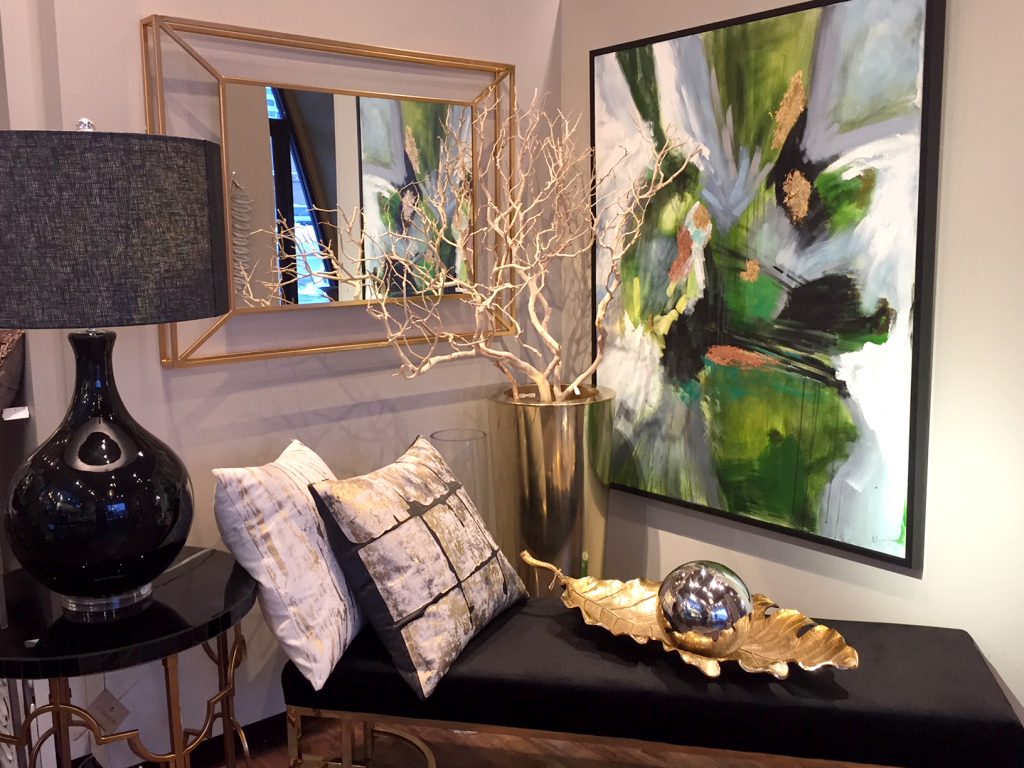 Velvet
Plush and multi-dimensional, velvet is the trending upholstery fabric for 2018.
Look for this shimmering silvery grey velvet chair in our store or we have benches now and dining chairs to come in velvet as well.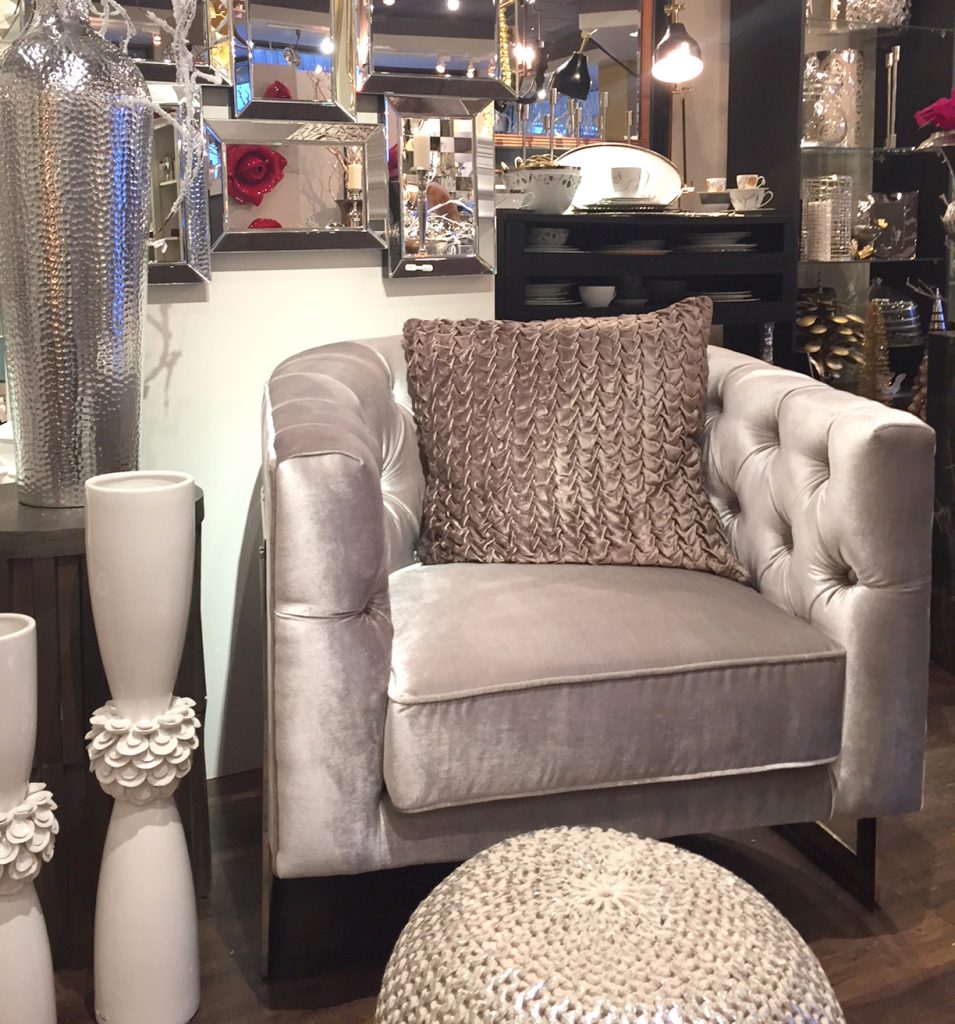 Natural Elements – Elements from nature are timeless and a great addition to any space. We love this acacia wood top console table with polished stainless steel legs. This look also comes in a dining table and a coffee table. Manzanita branches and grape vine are another great way to bring nature indoors all year long and what a great way to give a nod to Okanagan wine country with a beautiful grape vine on your mantel, dining or accent table. Copper continues to be popular too. A great way to bring a rich earthy hue to your space.