Interior Gold
It's an Olympic Year and in celebration of so many gold medal performances why not talk a little about the wins you will make in your interiors with some gold of your own. At first it seemed that the comeback of gold accents was just going to be a short lived trend, but decorating with gold and any metallics, for that matter, has proven to be a long lasting and timeless investment in your decor.
So why infuse gold into your interior design?
Other then the obvious opulence and glitz and glamour that gold can bring to a room there are many other reasons to introduce some gold accents. Touches of gold can enliven a contemporary white on white or black and white colour scheme. It may be the bit of warmth that your room needs.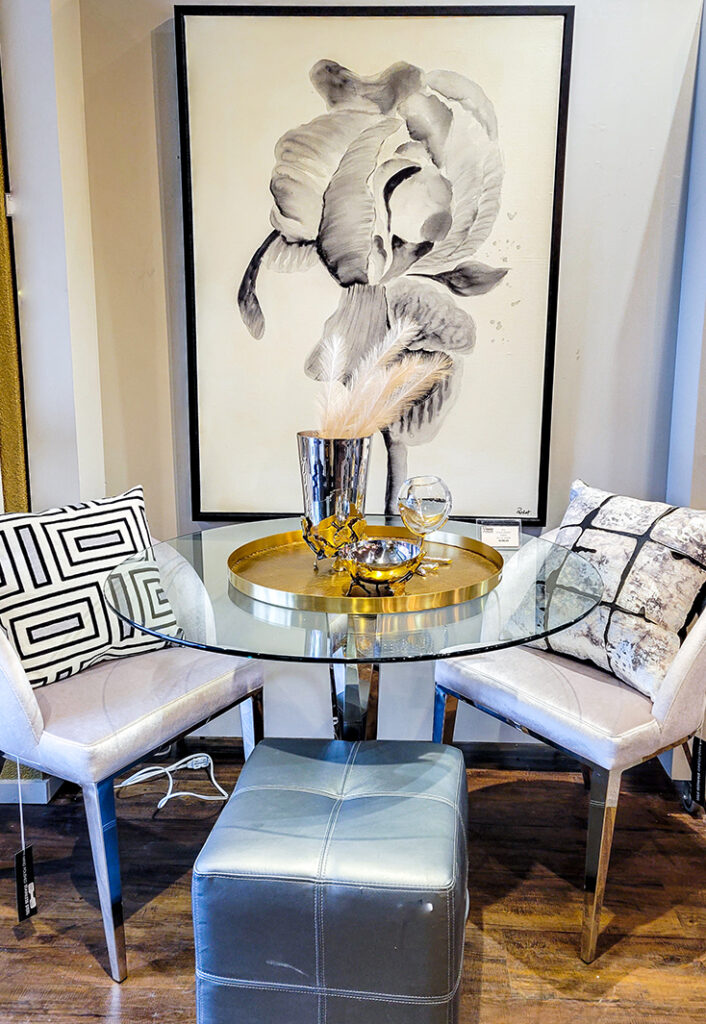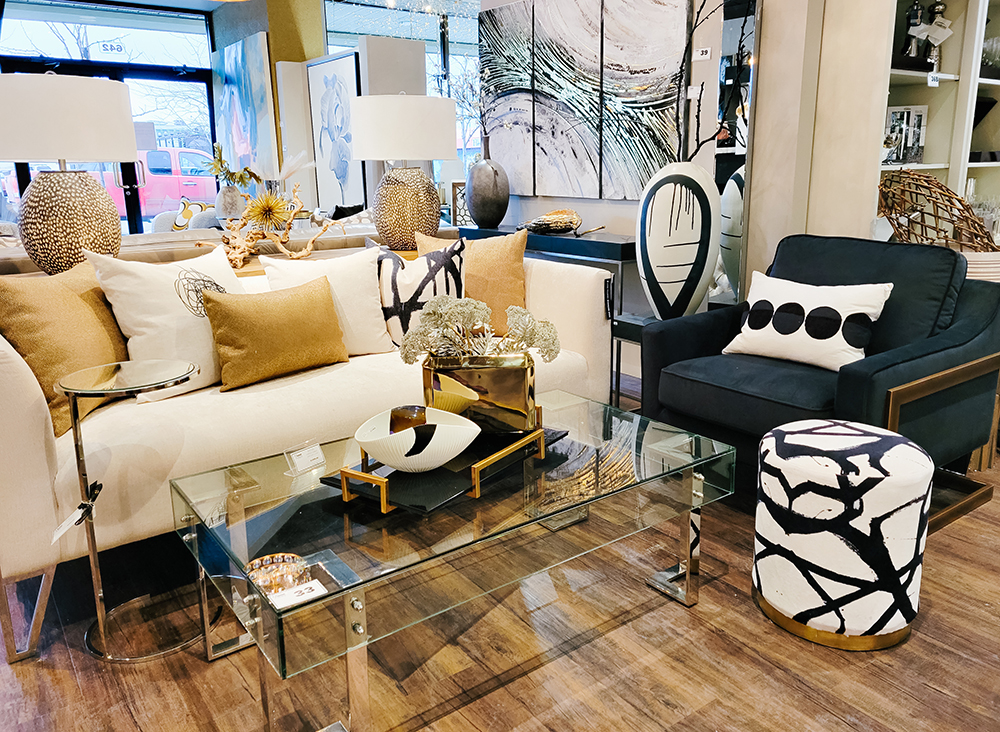 Gold also brings light to a space, catching and reflecting it. Gold and metallic accents can actually make a small room appear larger. You don't have to use it in large amounts, but even touches of gold in an artwork or displayed by smaller decorative accessories can just be enough.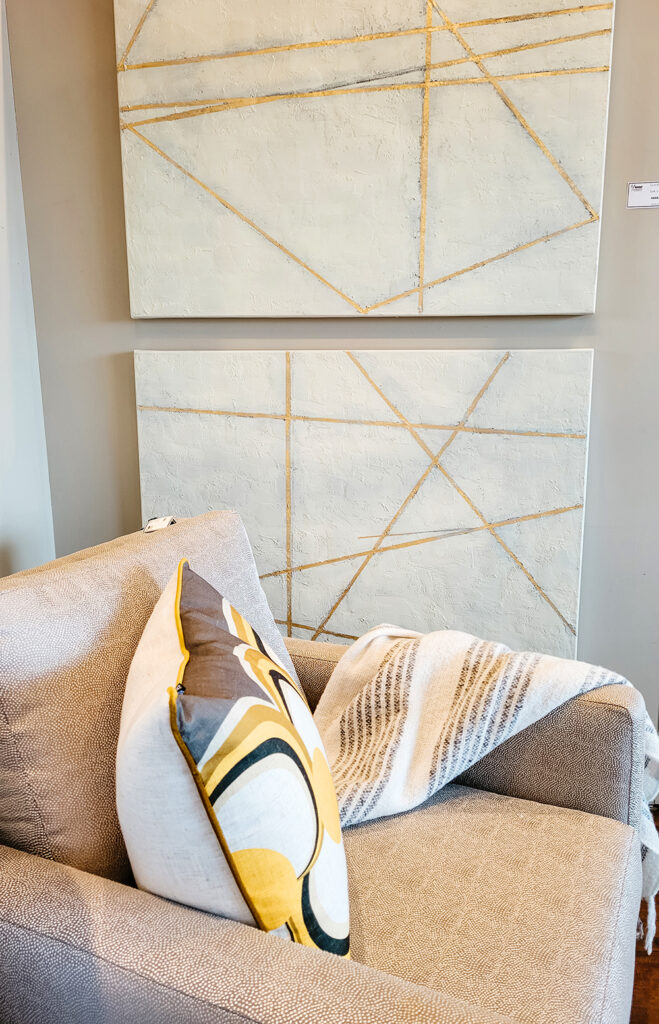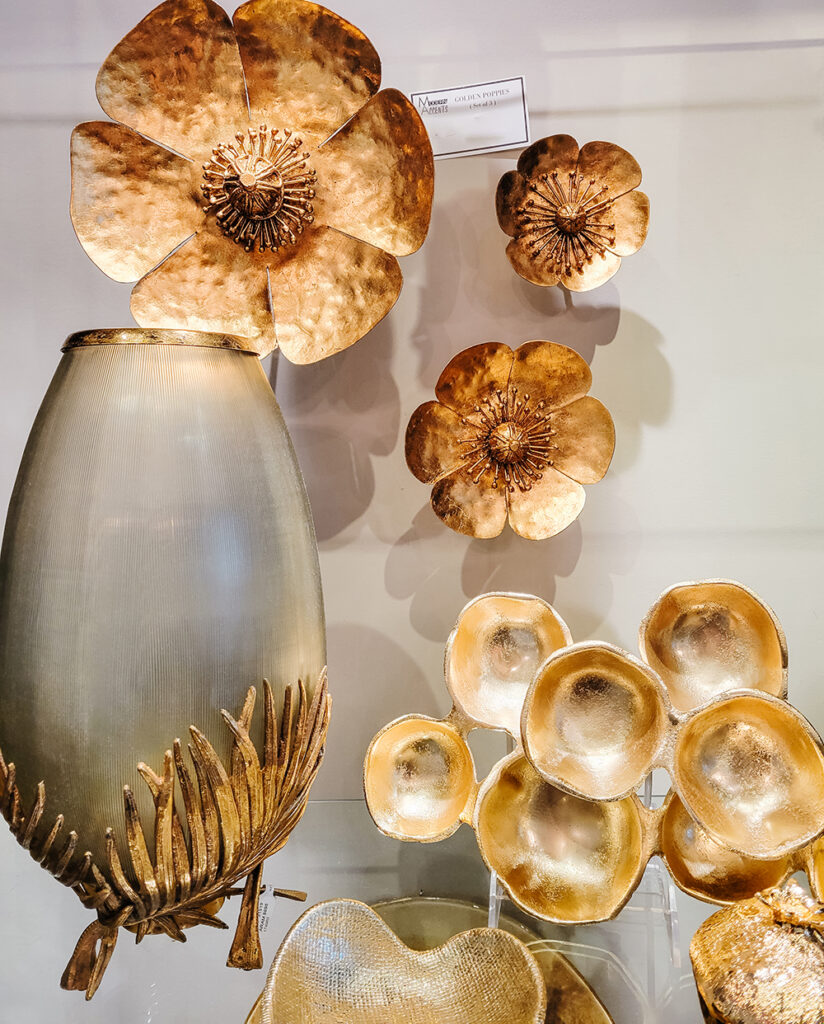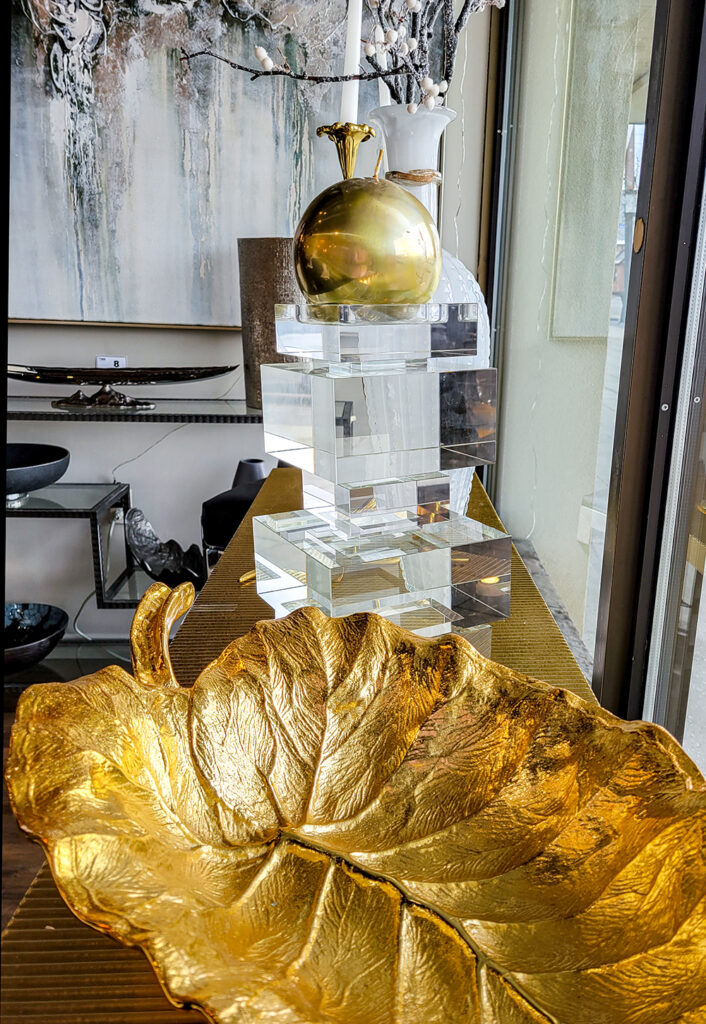 Your gold accents will pop and look amazing alongside darker colours like black and jewel tones.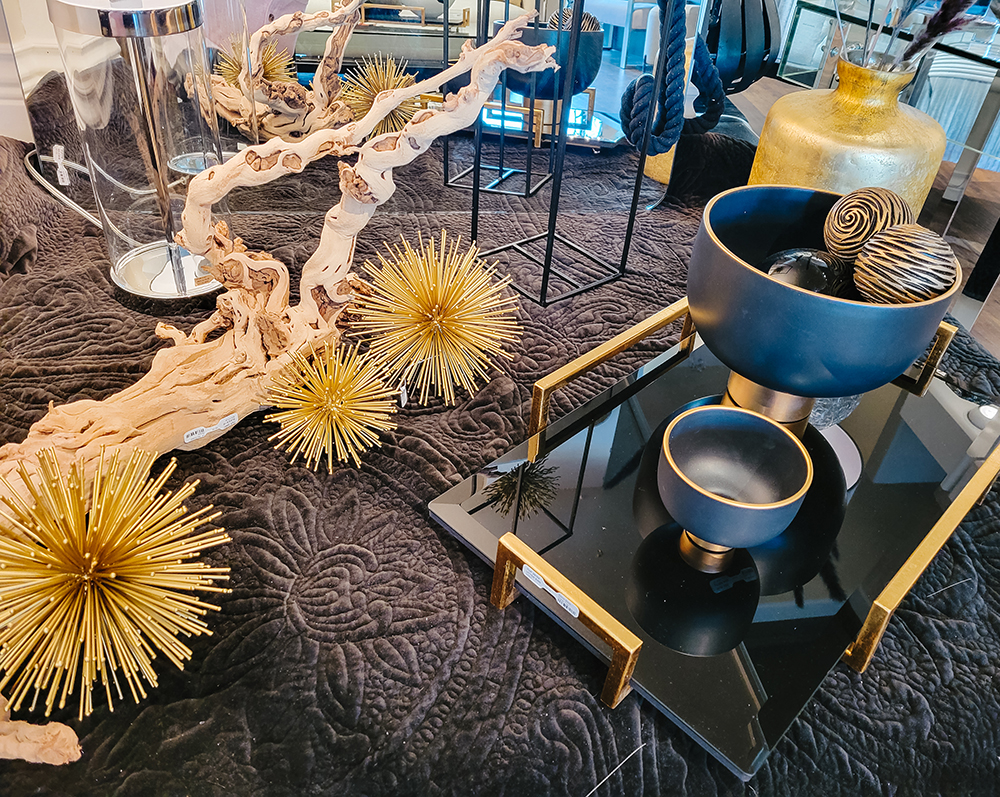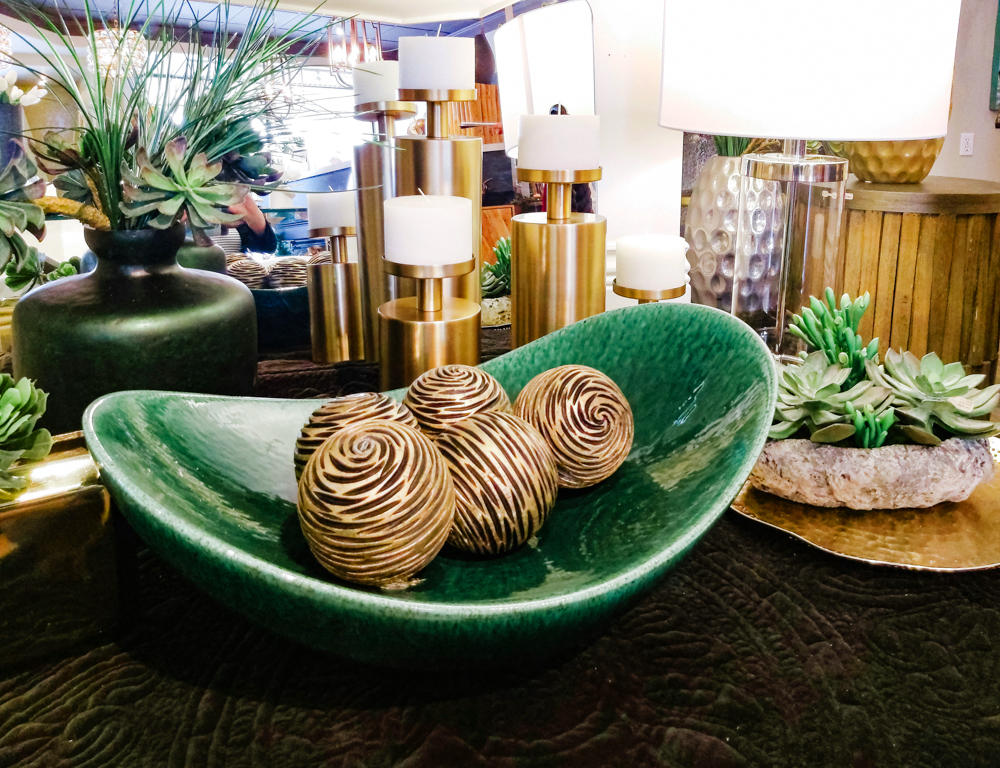 And when gold is used for a light fixture you get light and a special ambiance both day and night. What a great way to bring unity to your space when combined with other gold accents.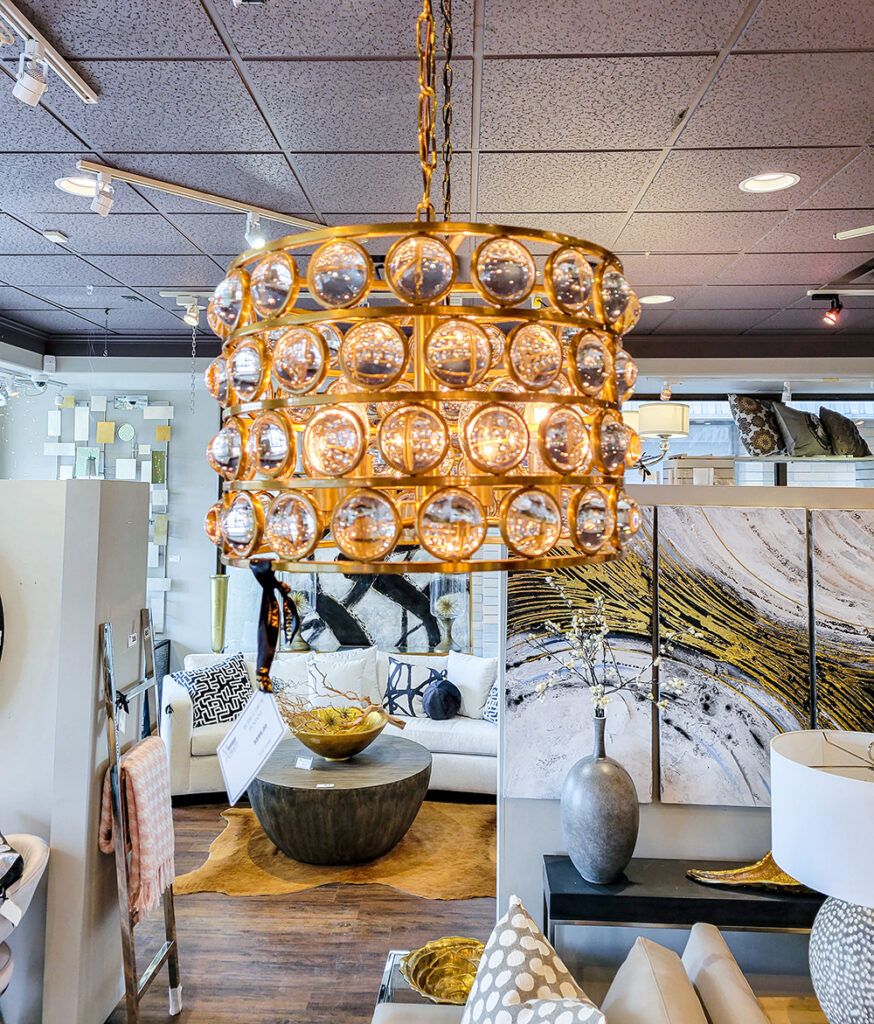 Gone are the days of only using one metallic tone in design. There is a certain interest and play of contrasts when you mix metals pairing gold with silver, pewter, and even copper.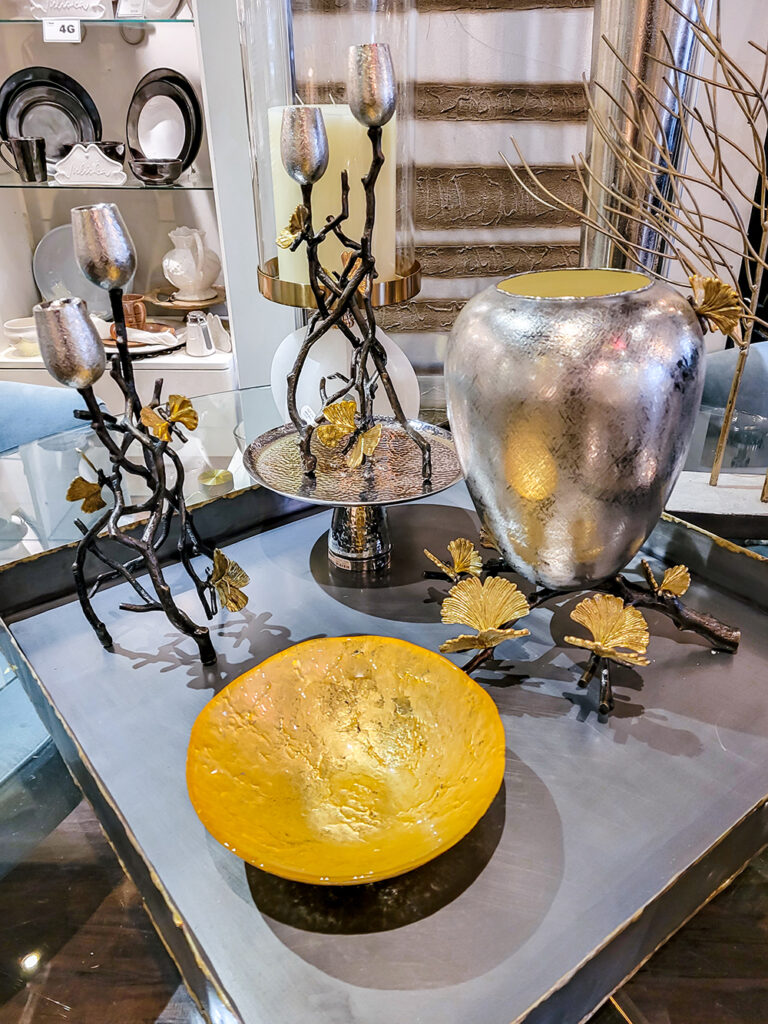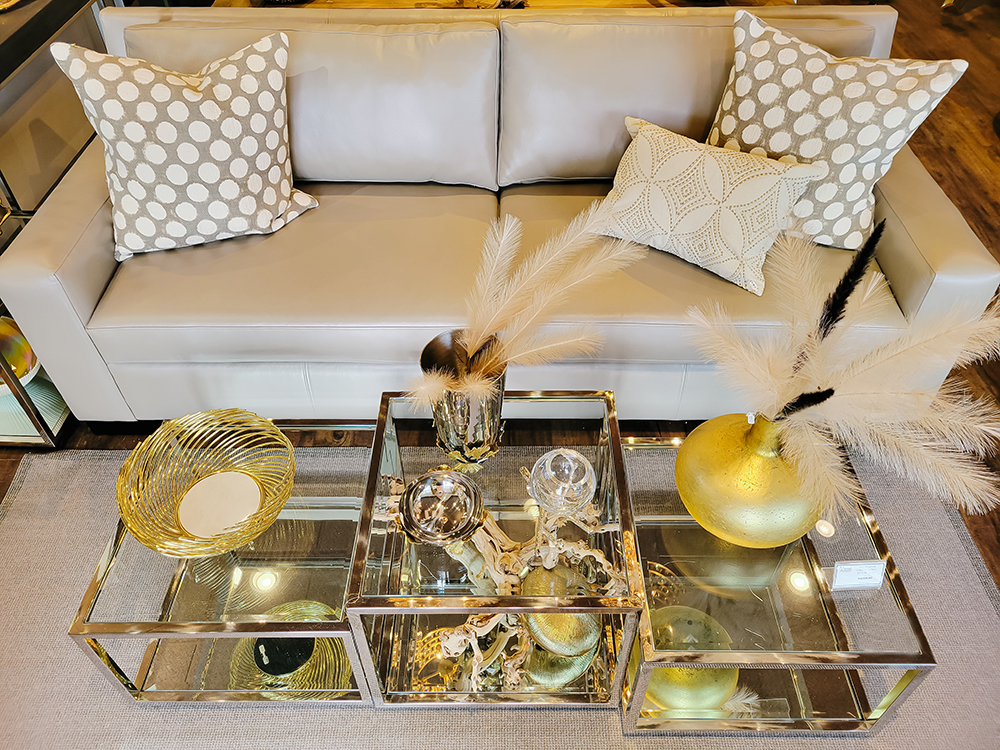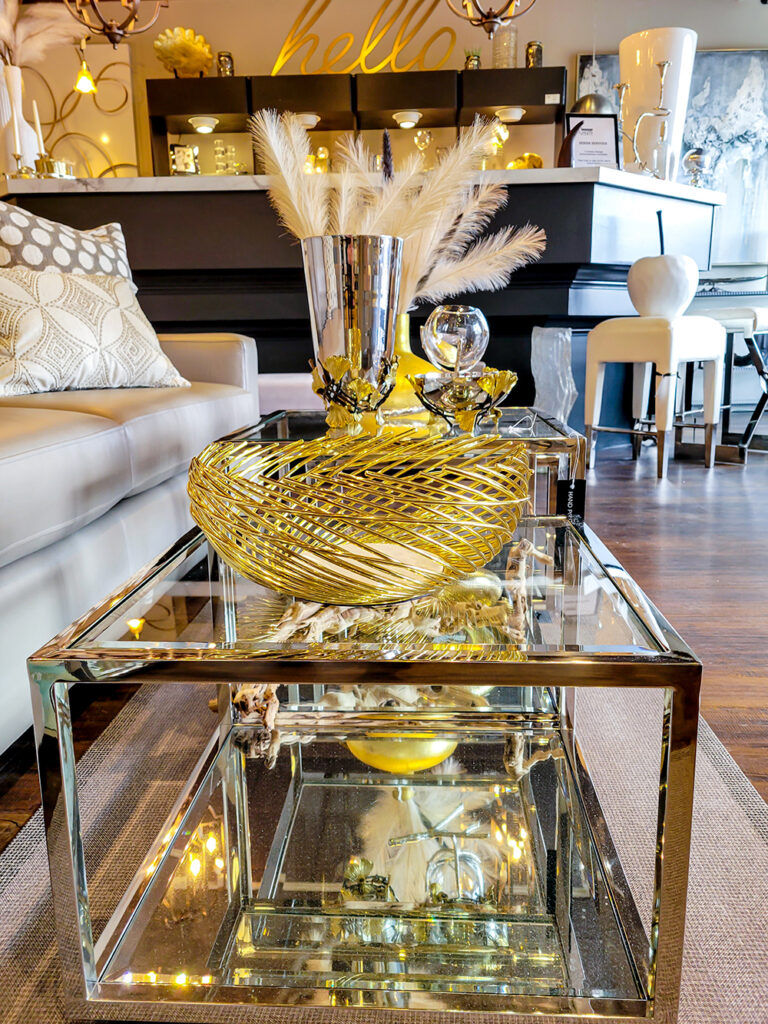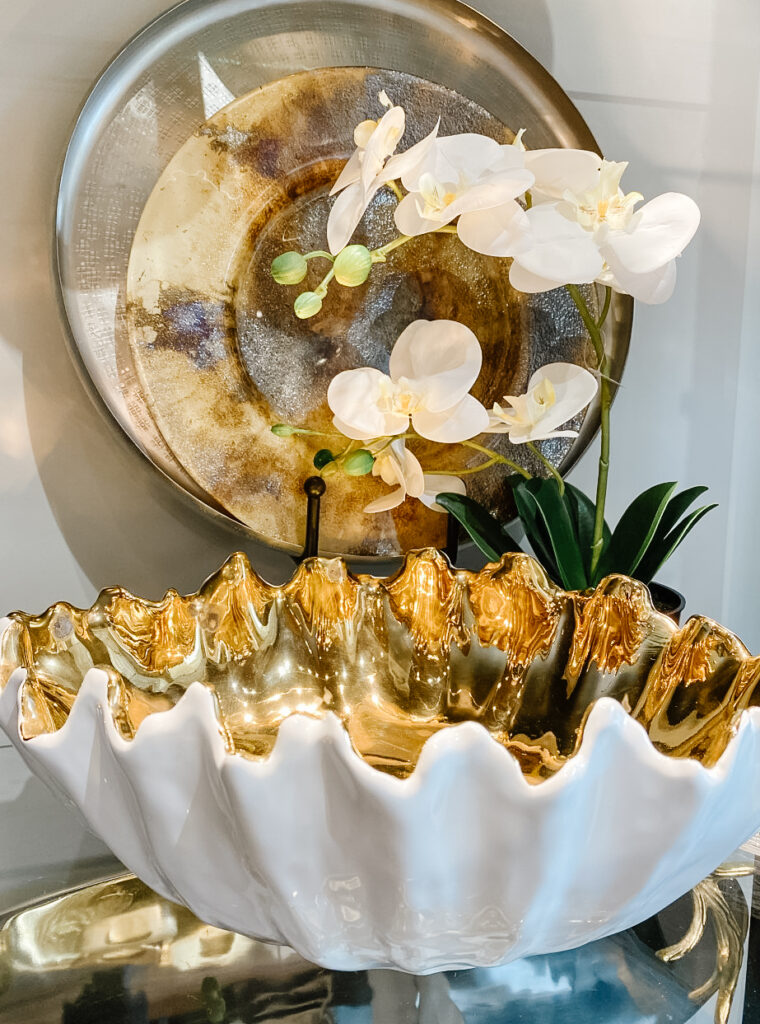 Gold of course can be showy and we encourage you to celebrate it's characteristics and use it to create a focal point. A mirror gilded in gold on a mantel or main wall can be an amazing focal point and conversation piece or select a large scale gold accent like a decorative bowl, vase, light fixture or a grouping of smaller gold items to make a stunning statement.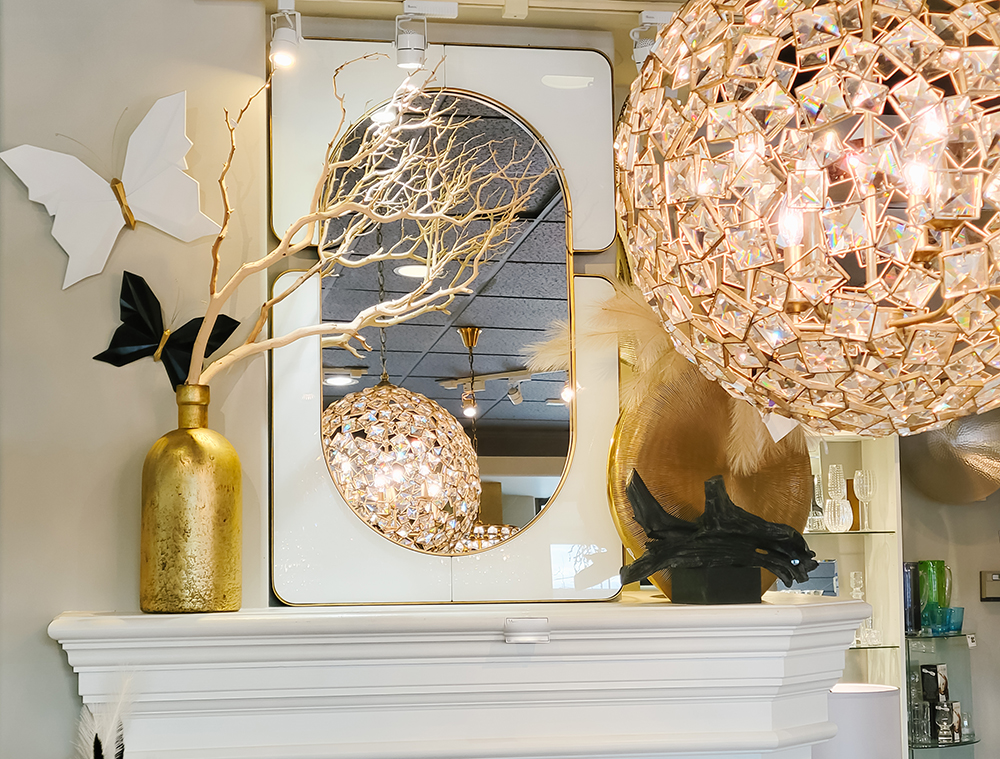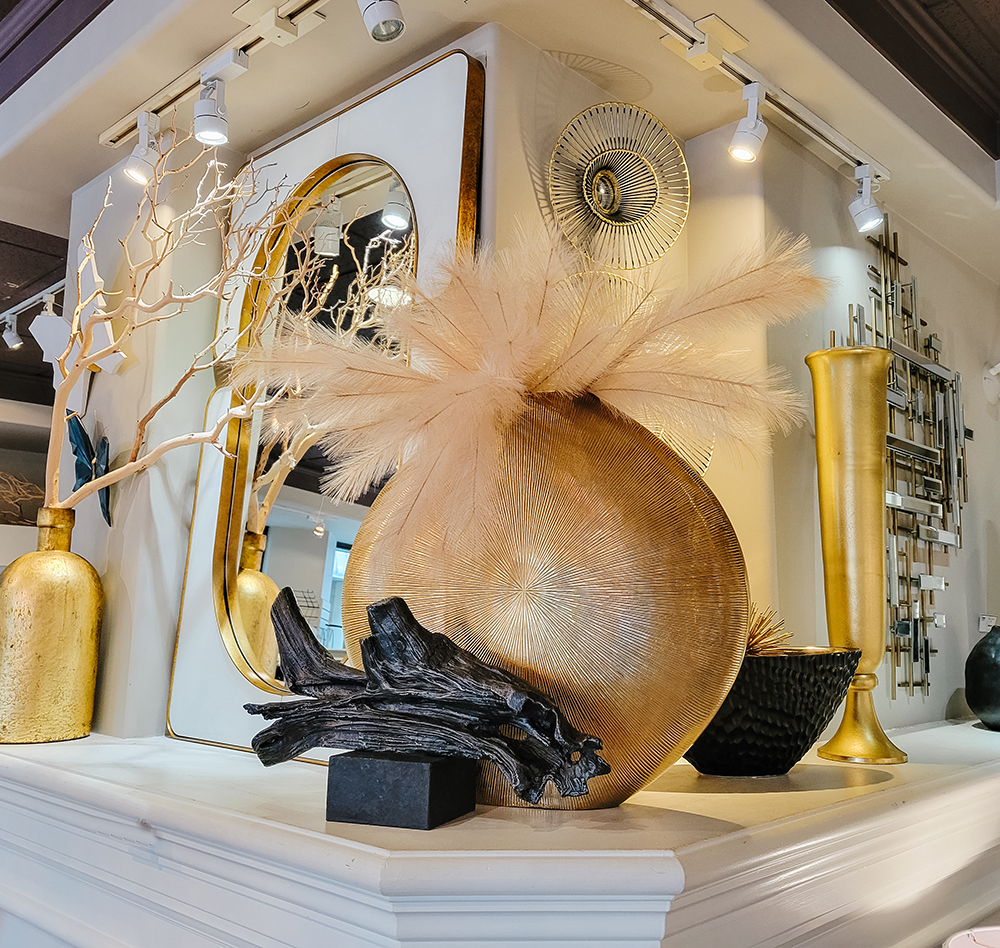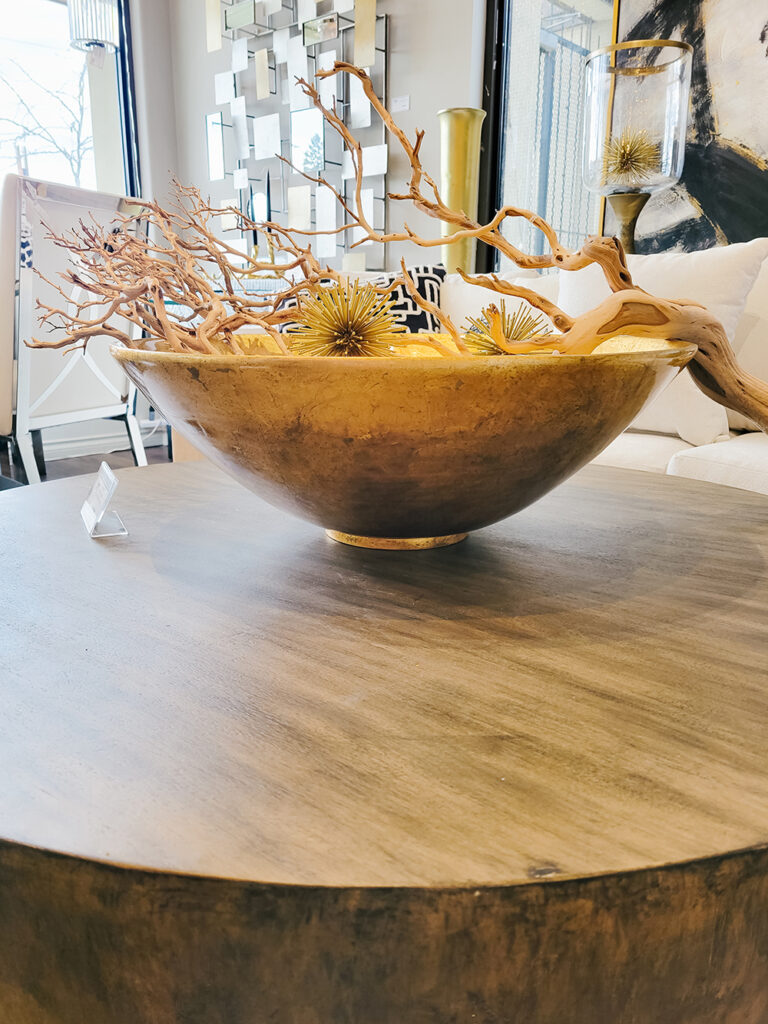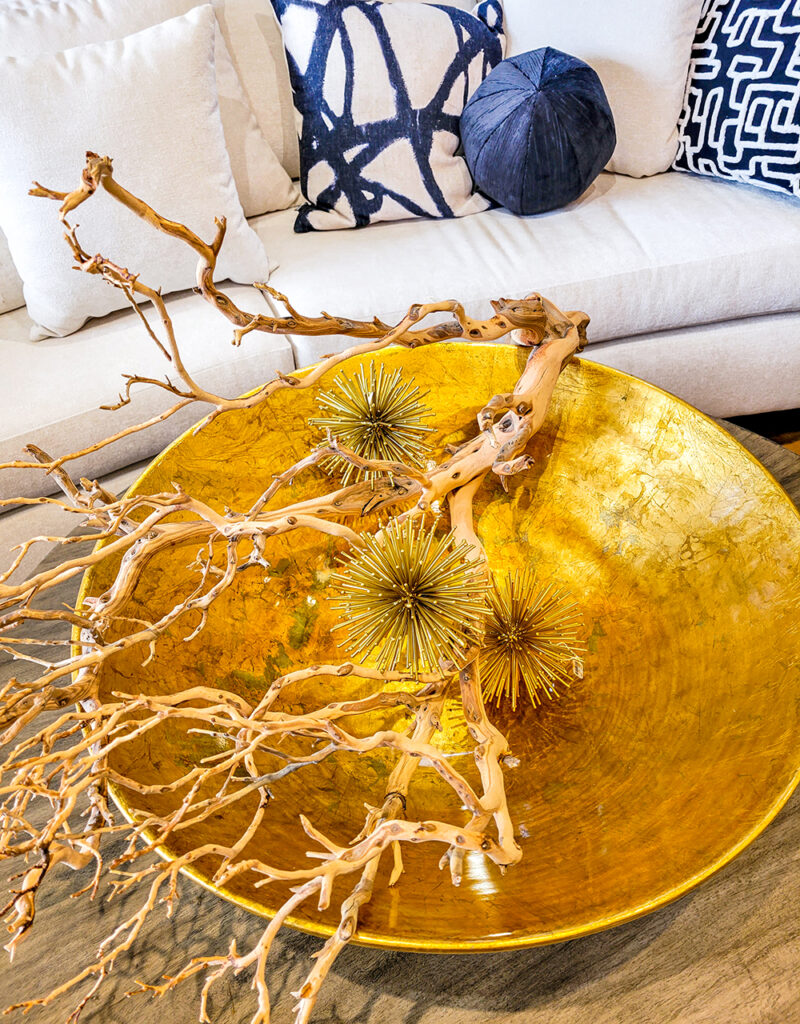 What we love about gold is that it can be used as an accent in all interior design styles. From modern, to bohemian and to traditional and eclectic schemes too. We will finish off with that place most of us love to celebrate special occasions, the dinner table. A tablescape sprinkled in gold accents and dinnerware can't help but feel like a celebration. There is something about gold, just like jewellery for your table that will make your guests feel special. Treat yourself to a little gold, even on your everyday tablesettings to take your mealtime up a level. You deserve it!