Have a Seat
We encourage you to pull up a chair at Modern Accents and discover that you don't have to sacrifice style when it comes to picking out that perfect chair.
FALL IN LOVE WITH THE LASER CUT METAL DETAIL ON THE BACK OF THESE CHAIRS LIKE WE HAVE!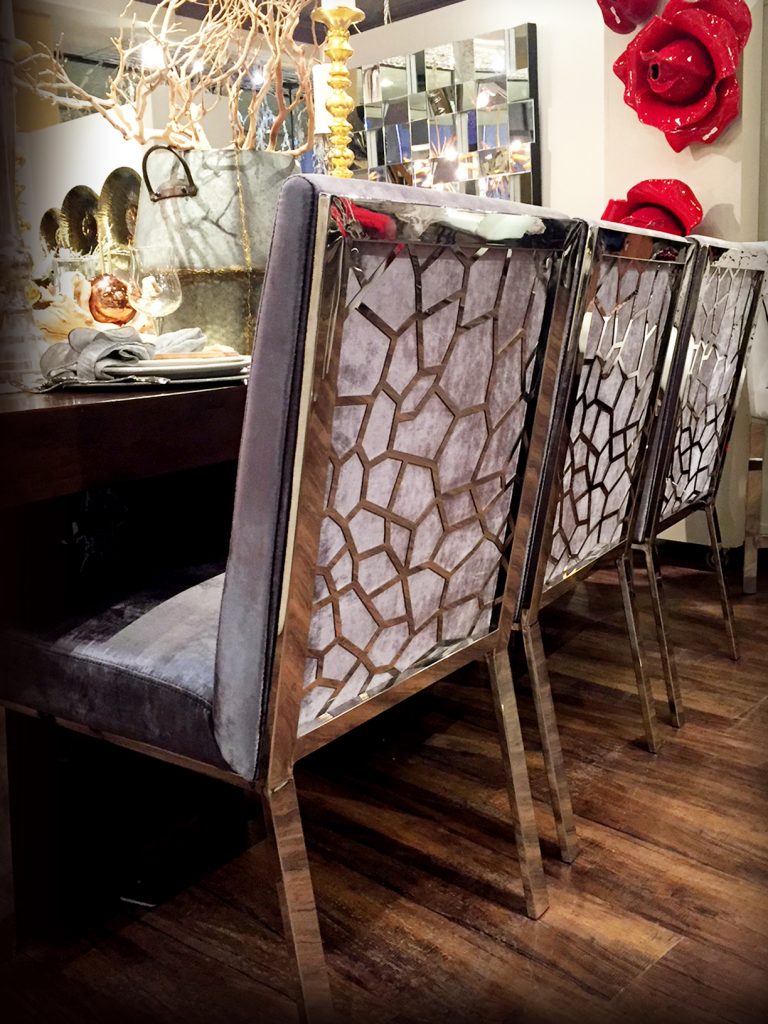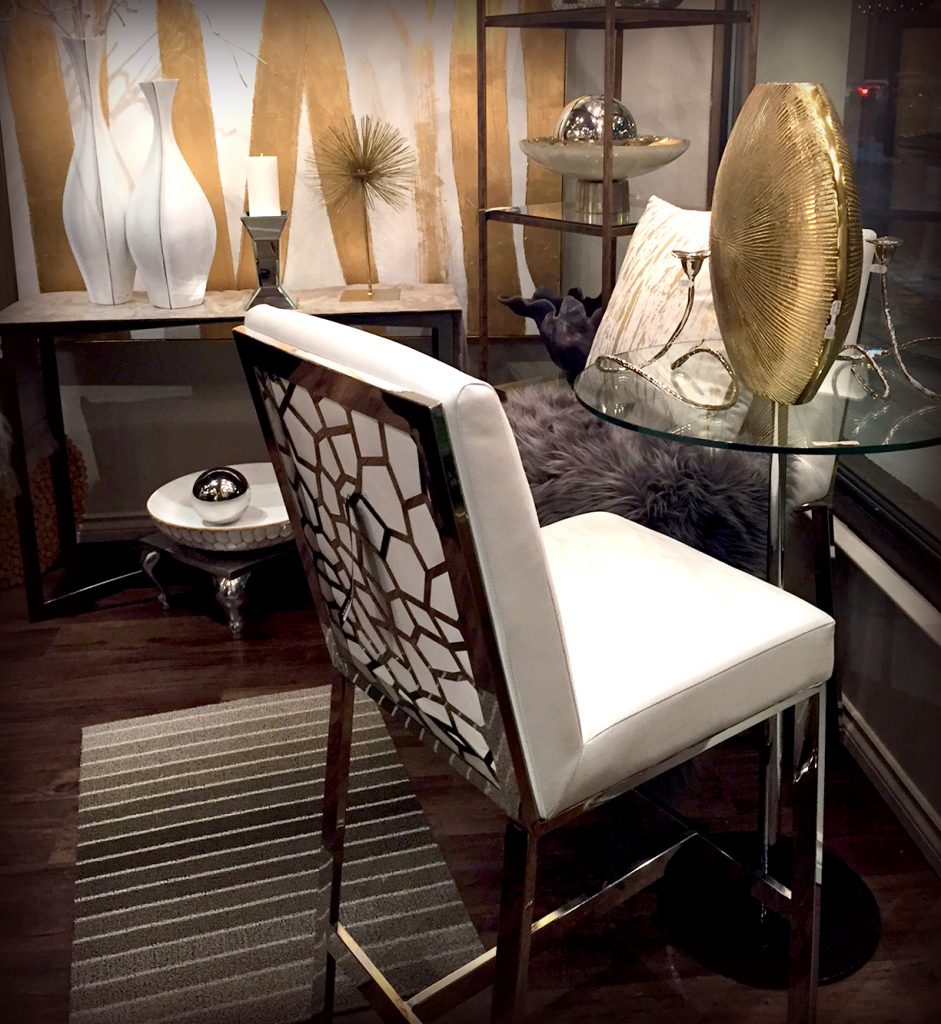 We have showed the counter height chairs before, but we have them in the store again along with these elegant dining chairs in charcoal velvet. Velvet is huge this year and definately a winner in adding a touch of elegance to your dining table. Perhaps you aren't ready to part with your current dining surface, but consider adding a modern twist to your current dining table or kitchen island with this contemporary accent that is comfortable too!
SLEEK & MODERN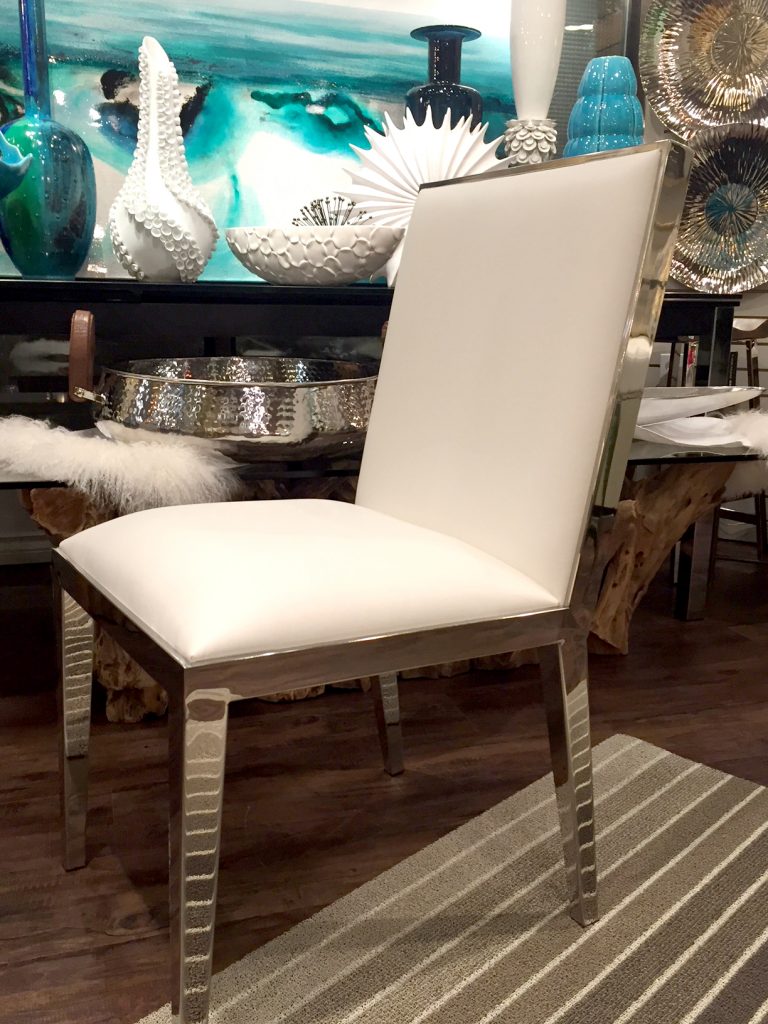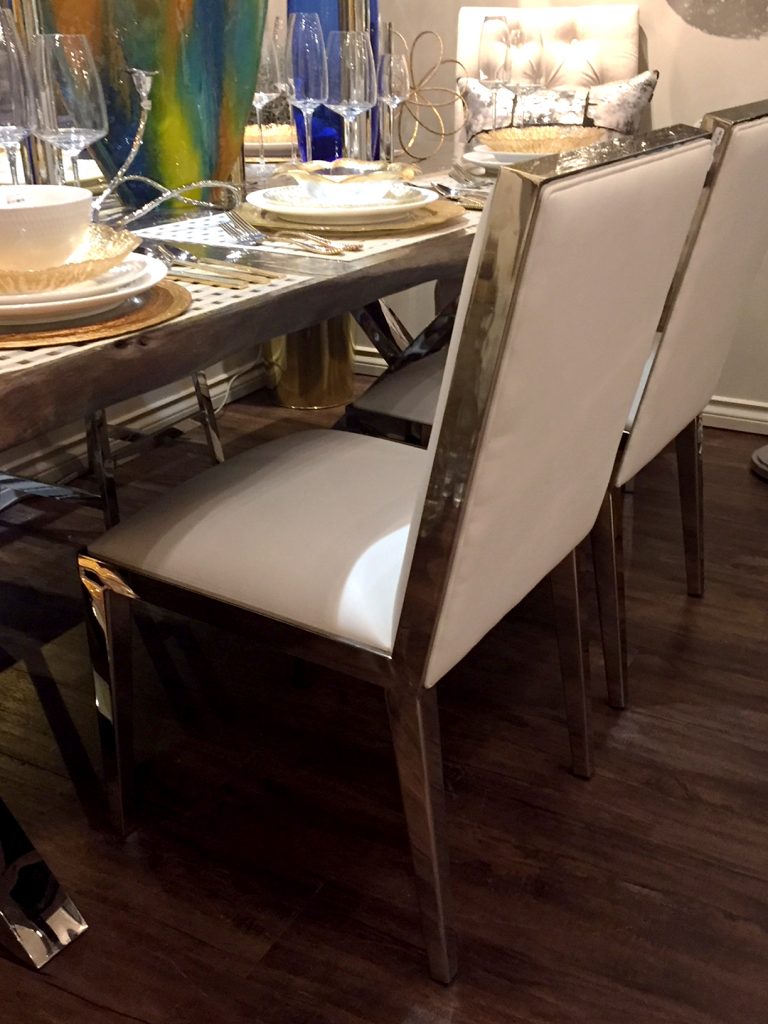 The steel frame of this dining chair provides sturdy support and complements the stunning leatherette upholstery for a sleek, modern look. We think this one will be popular with its clean simple edges that will pair well with either a glass or wooden table. They look amazing pulled up to our live edge Acacia wood top table with polished stainless steel legs.
A MIX OF TRADITIONAL & MODERN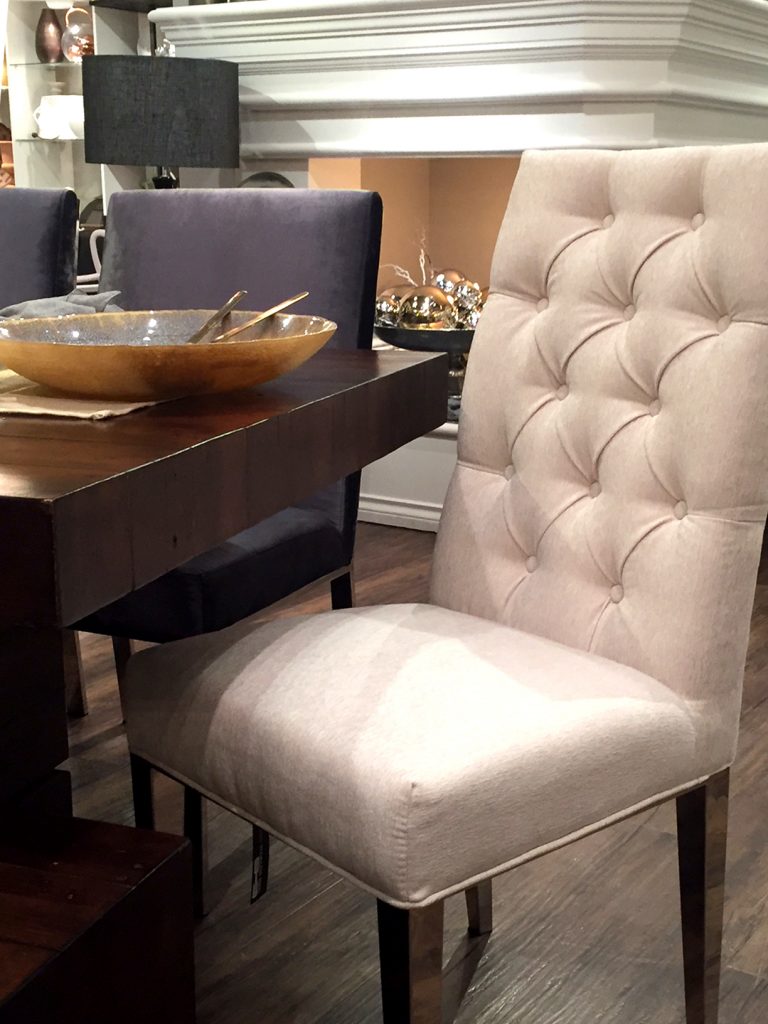 Do you want a softer more traditional look, but still want a little touch of modern? These could be the chairs for you. The tall fully buttoned and tufted back combined with the sleek stainless steel legs make this chair great as a dining chair or as a side chair in any room.
If you don't see the colour or type of upholstery you want here, note that all of these seating options are available in everything from fabric, to leatherette, to velvet and then there are also different colours available as well.
NOT JUST YOUR ORDINARY WOODEN STOOL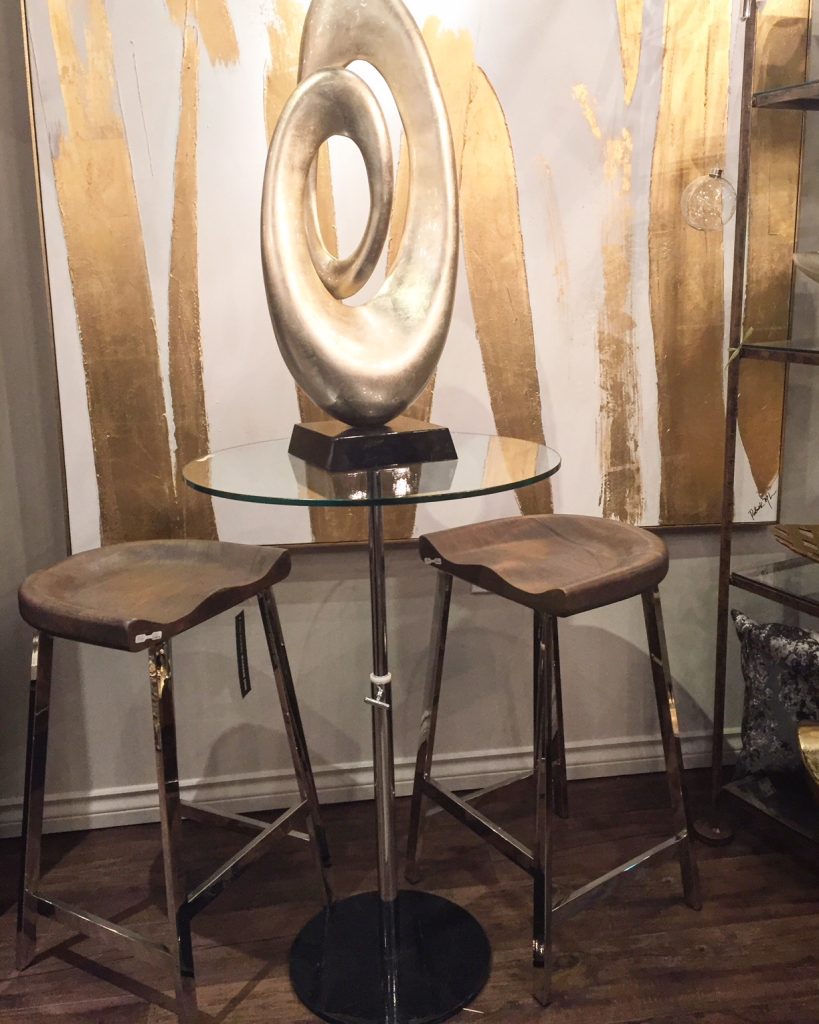 From the same collection as our Acacia wood table these wooden stools with stainless steal legs are already catching the attention of visitors in the store. The contoured seat seems to be made to fit according to the consensus from customers that "yes they are quite comfortable to sit on". Its almost the weekend. Imagine pulling up to you bar or kitchen counter with your favourite drink on these.
We will be happy to have a seat with you to pick out the perfect chairs for your space!