Custom Furniture…Yes We Can!
More and more, we are seeing customers coming through our doors, looking for furniture and they are discovering that yes, we do have some amazing pieces to choose from. We even have some options to customize the perfect sofa or accent chair. The fact that Modern Accents is an amazing source for home furnishing, has perhaps been a bit of a secret or unknown, compared to all the other home accents, giftware and tableware that we have been know for over the years, but we hope it won't be a secret anymore. If you have been shopping lately for a new sofa, or any furnishings for that matter, you may have discovered that it can be a challenge, especially to have something shipped and delivered in a short time. That is why we have recently sourced a Western Canadian furniture maker that can provide us high quality sofas and accent chairs that can be selected directly from our store and delivered within a day or two or custom ordered in your favourite upholstery pick from their wide selection and have it shipped within a few short weeks.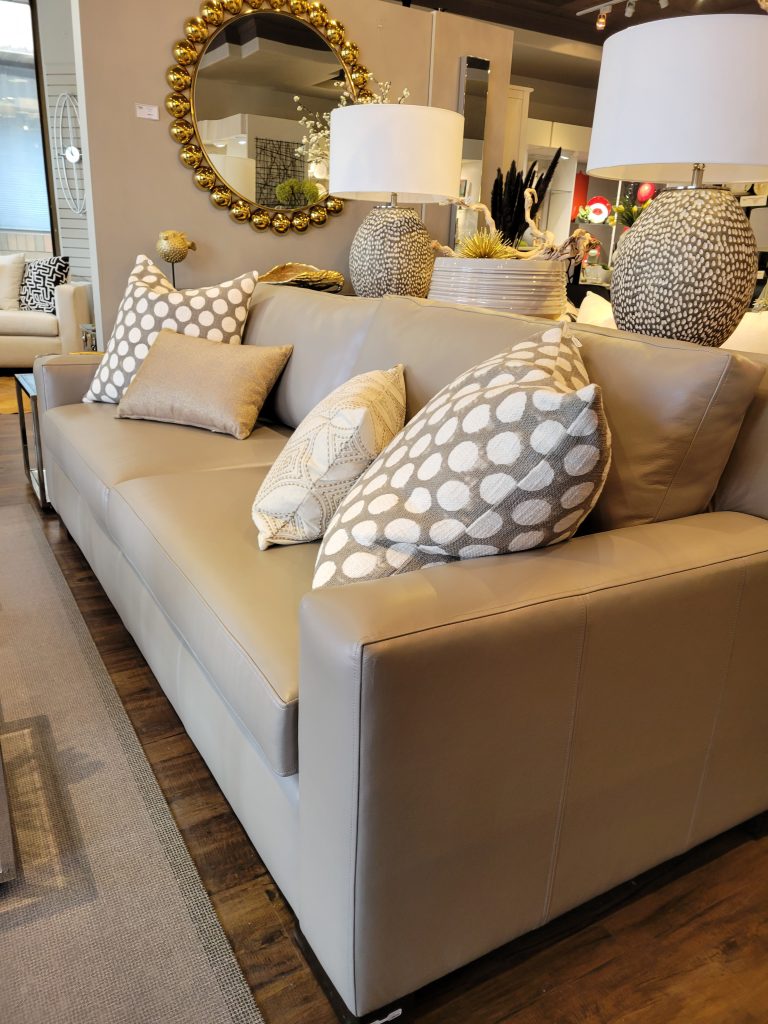 We especially love that each piece of furniture, in this line, is crafted with top quality materials, including ethically sourced Canadian wood and Canadian-made industry-leading foam. If quality construction and Canadian made doesn't have you sold already, we think you will also fall in love with the styles and silhouettes available. How about those amazing curves and modern lines! They fit perfectly with all our other modern accents!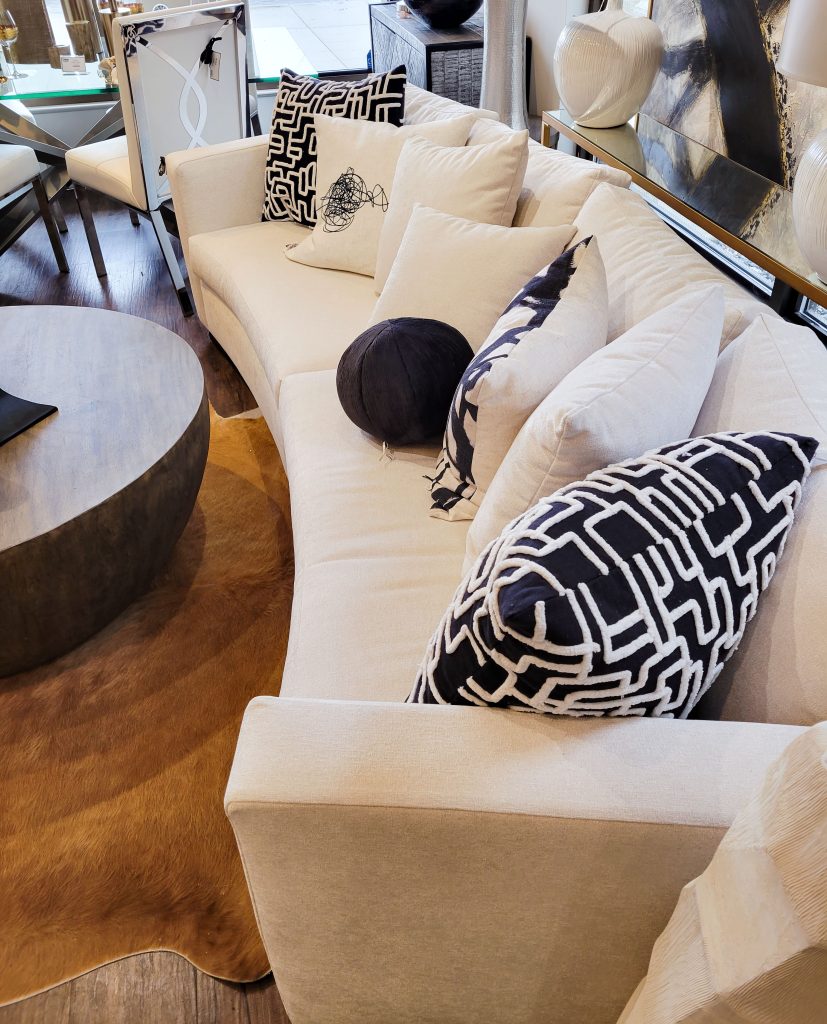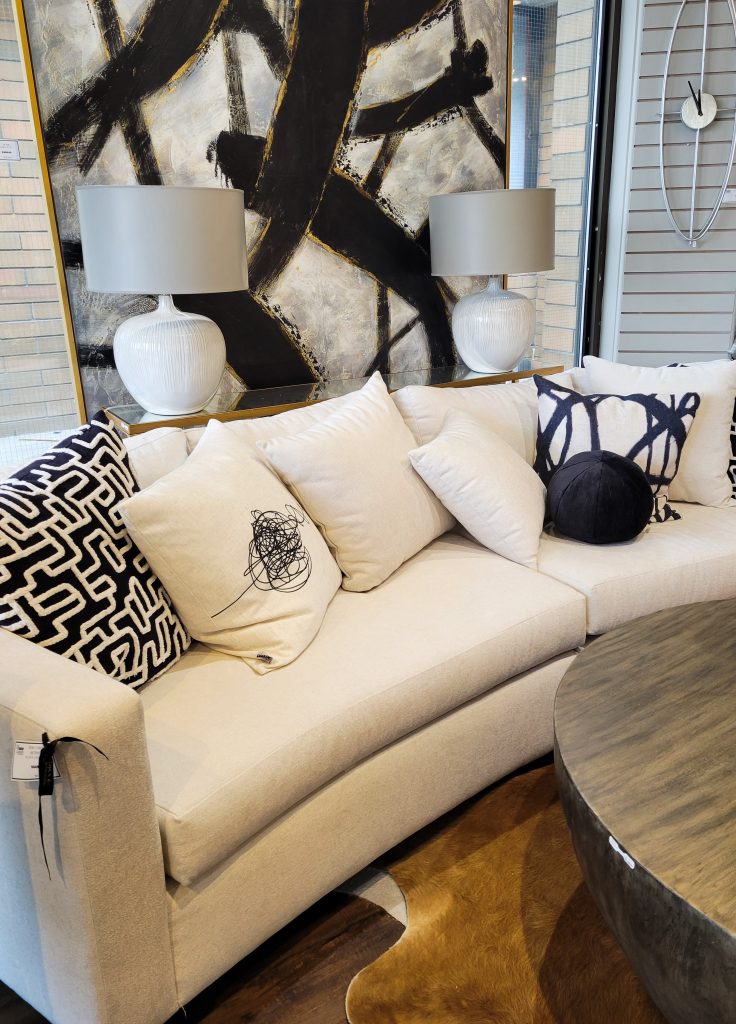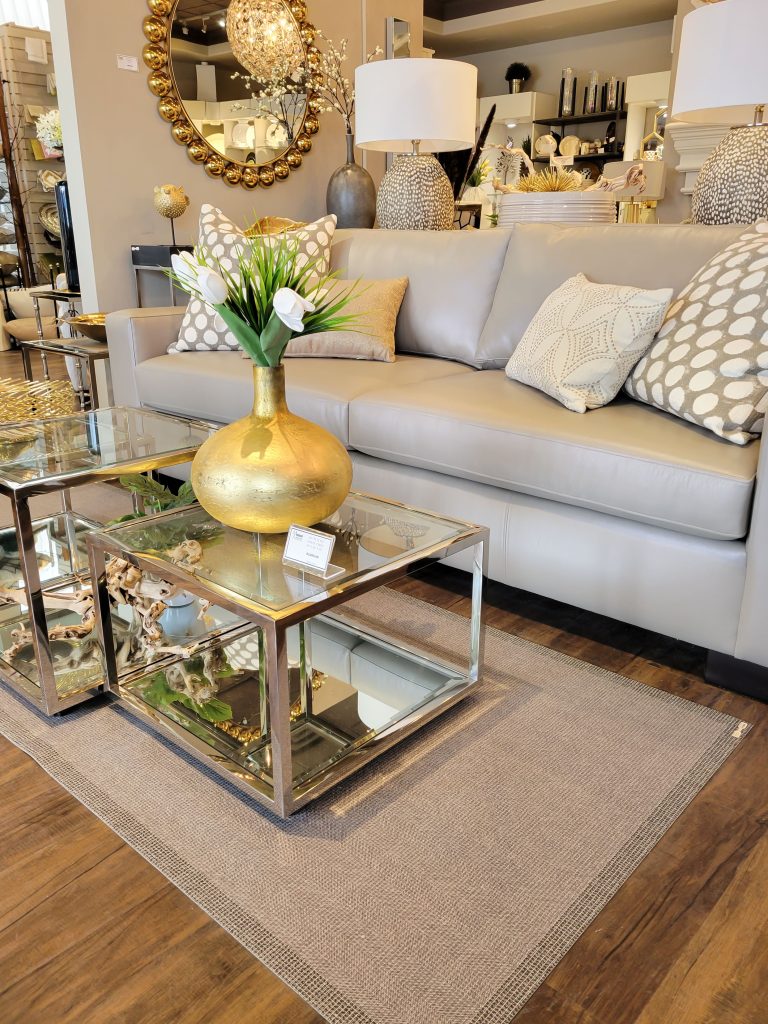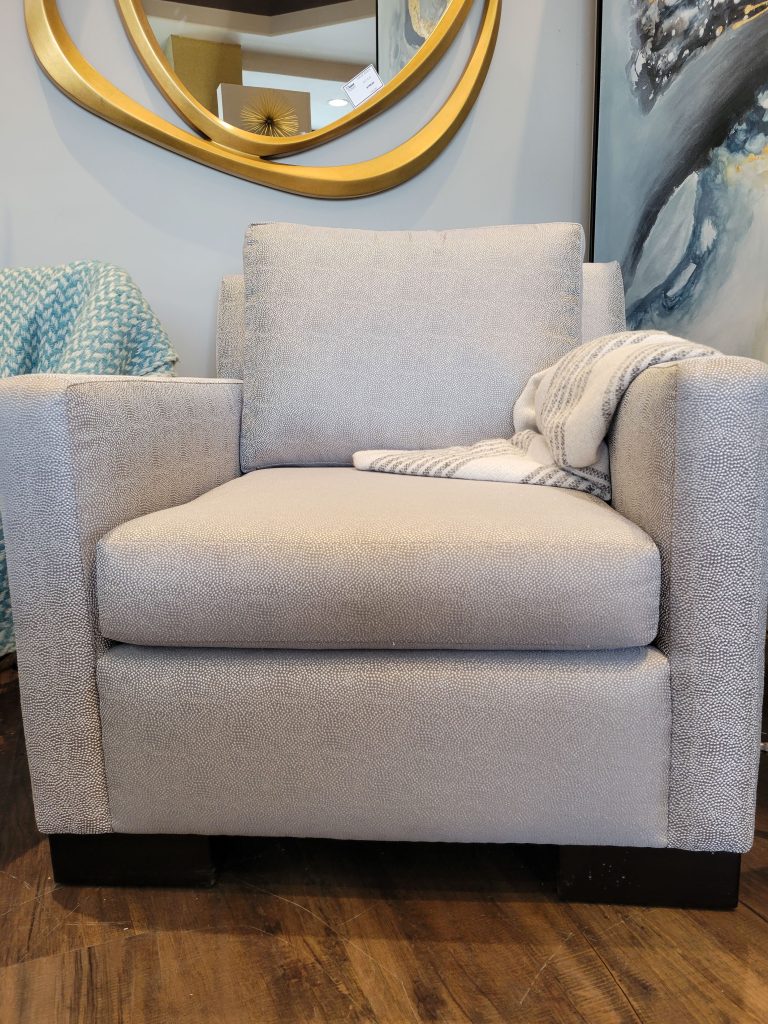 As we mentioned all these seating styles can be custom upholstered in a wide variety of fabrics and even leathers. From neutrals to vibrant colours and patterns, the choice is yours. We can also ensure you that the fabrics are durable and of high quality as well. The company also prides itself in making sure that the fabric selections available to you are also trending and even ahead of the trends. Also when customizing your piece they use Gerber technology to accurately plot and cut fabrics with patterns and prints. This extraordinary precision allows them to match stripes, brocades, and other intricate patterns as accurately as possible. Here are just a few of the swatches available to choose from and we would love to sit down with you to help you pull together the fabrics that will work best with your design style.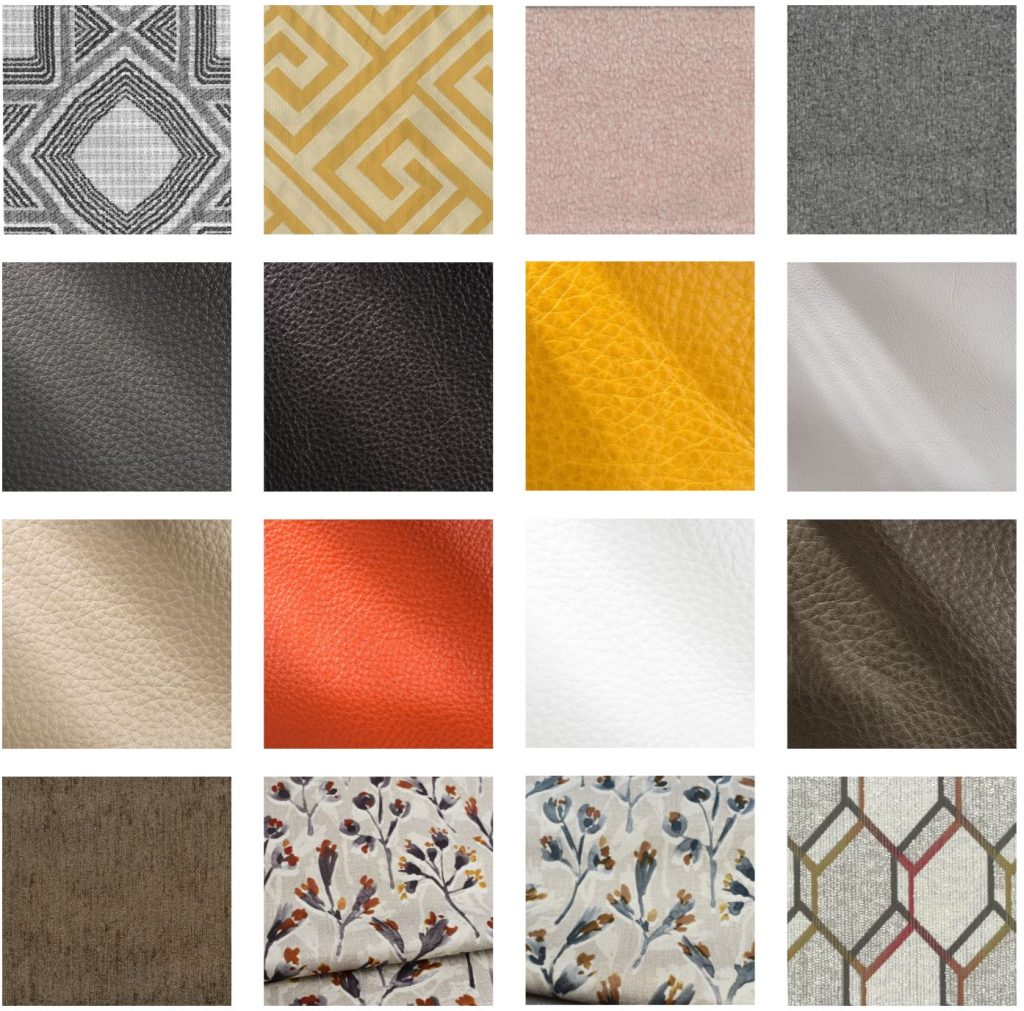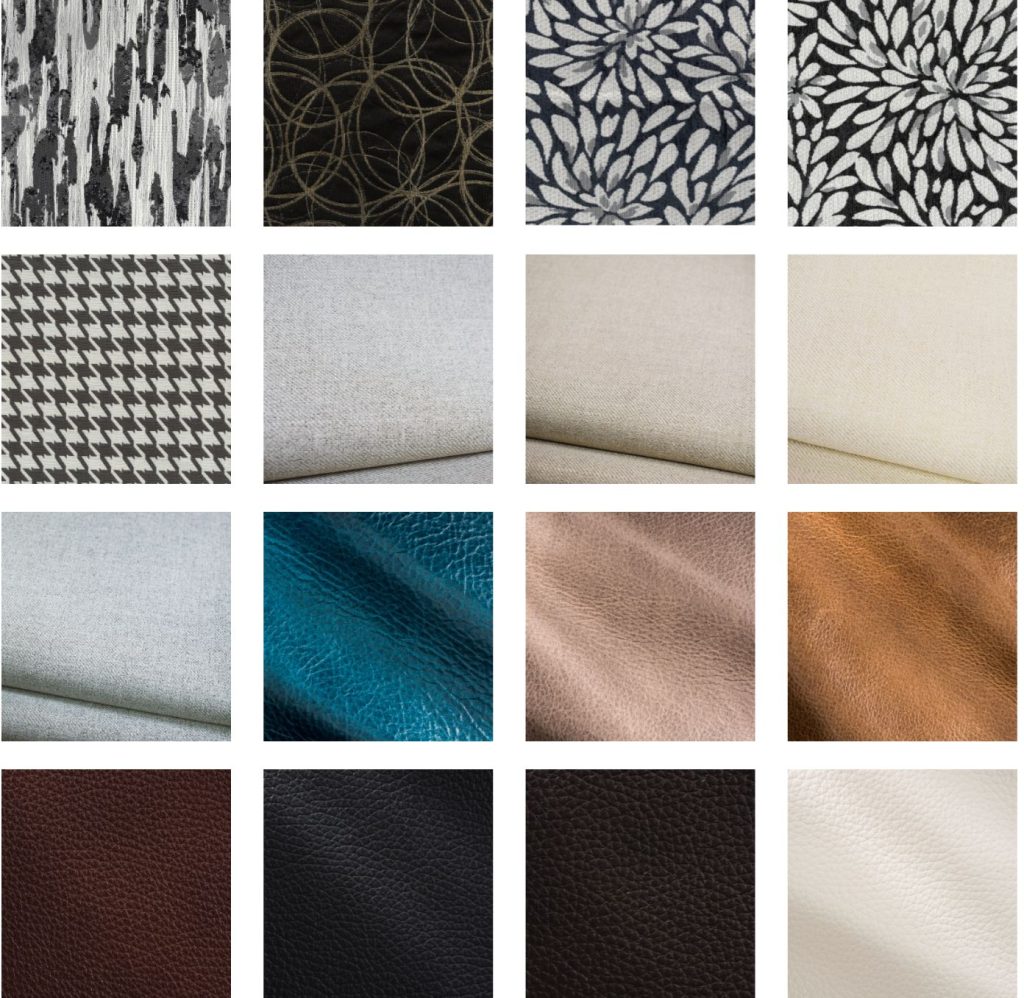 The fabrics we have chosen for our in-store sofas were chosen because of their neutral tones and rich textures. We invite you to come have a seat and test them out yourself.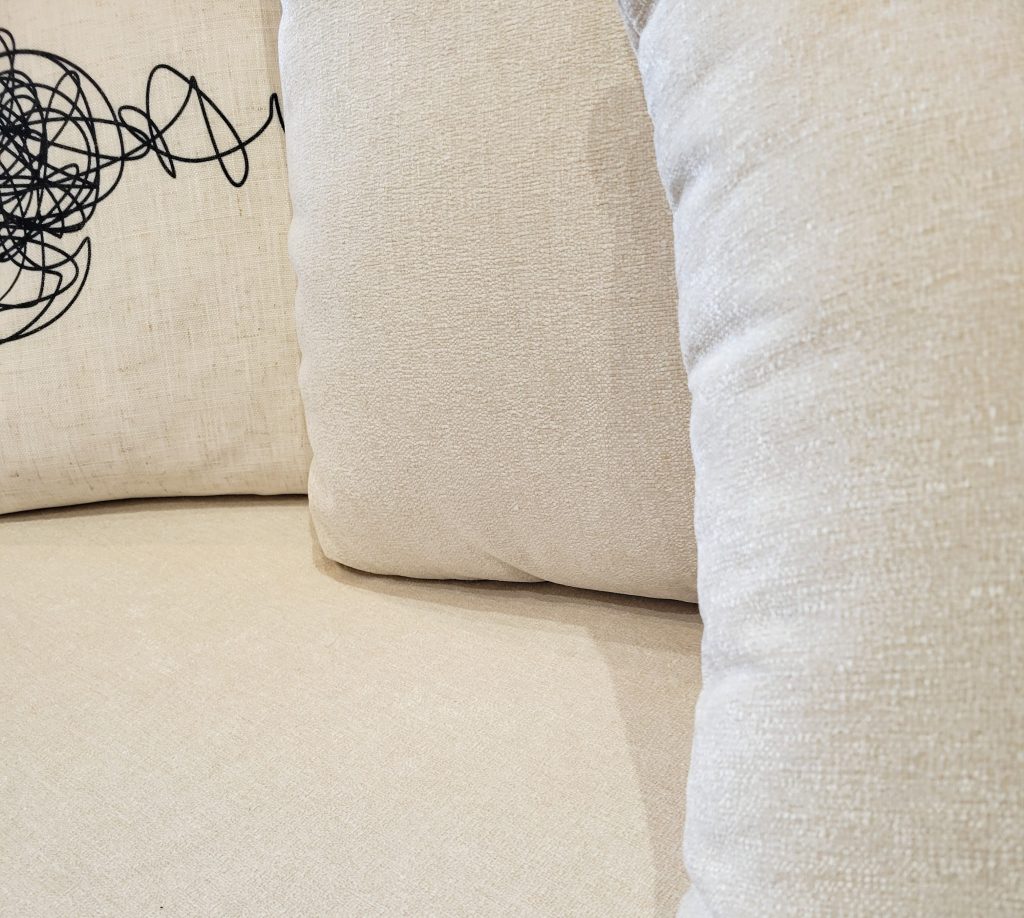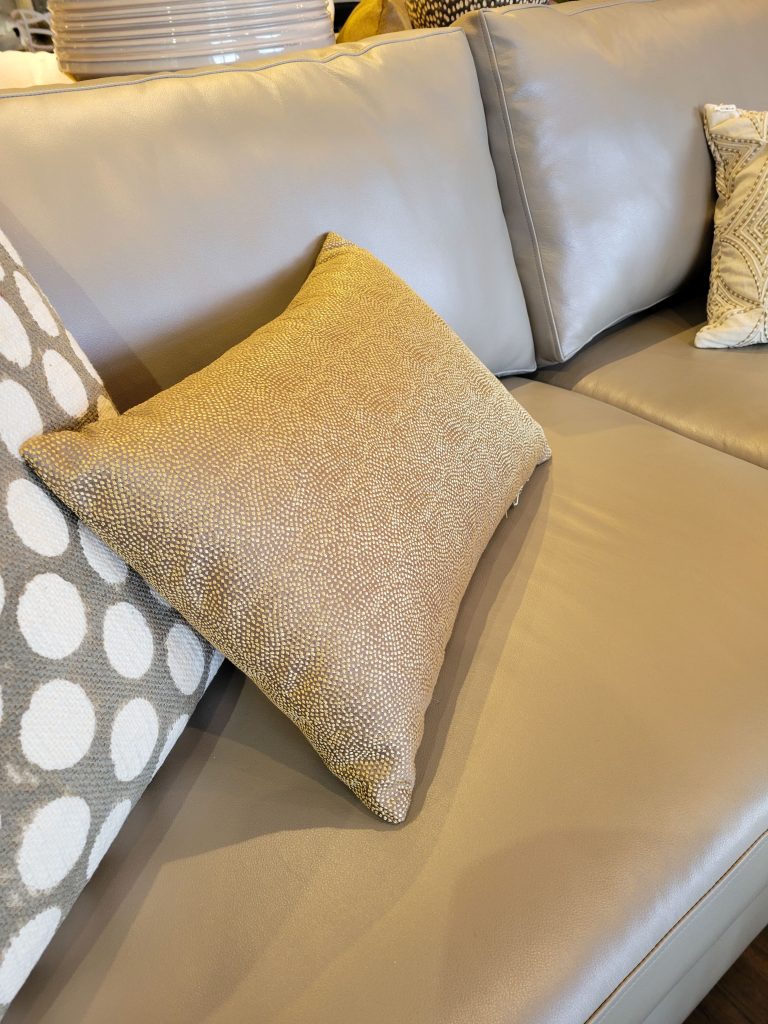 You also have the option to order throw pillows in custom fabrics, as well, and we have some of these in store as well to compliment your new seating or even seating you already have.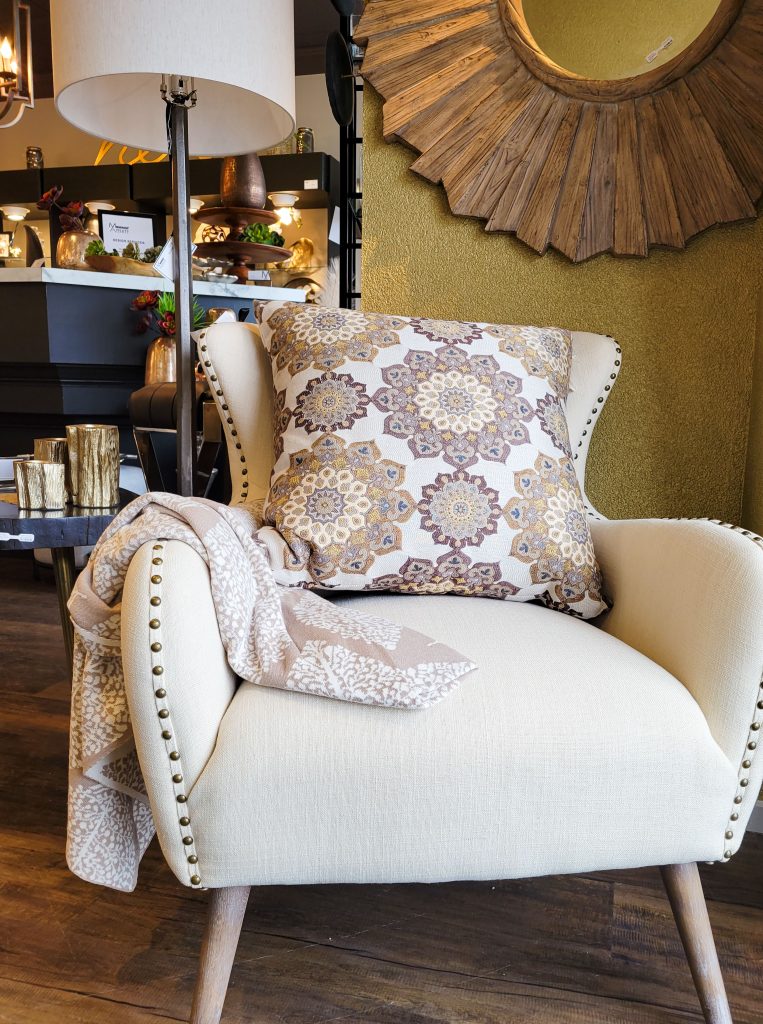 Finally we want to say that this secret is one you don't have to keep. We will continue to bring in unique high quality furniture pieces and we can't wait to help you bring them home, customized and all!