Aram for the Holidays
Whether you are already a Michael Aram fan or looking for some unique gift and decor ideas for the holidays, you will want to scroll through this latest post. We are sharing some amazing designer pieces that will instantly add a touch of elegance to your interiors and tabletops. Aram's pieces are such meaningful and memorable pieces and could be the answer to making a loved one's holiday even more magical this year.
Golden Ginkgo
You may already be familiar with Aram's Butterfly Ginkgo collection. Well, he now has a new collection called Golden Ginkgo and we are excited to have some of the new pieces in store now. As per his stunning trademark style, these pieces take inspiration from the intricacies of form and texture found in foliage and nature. What a stunning way to present your holiday florals and ornaments or to commemorate the holiday or special milestone like an anniversary or wedding.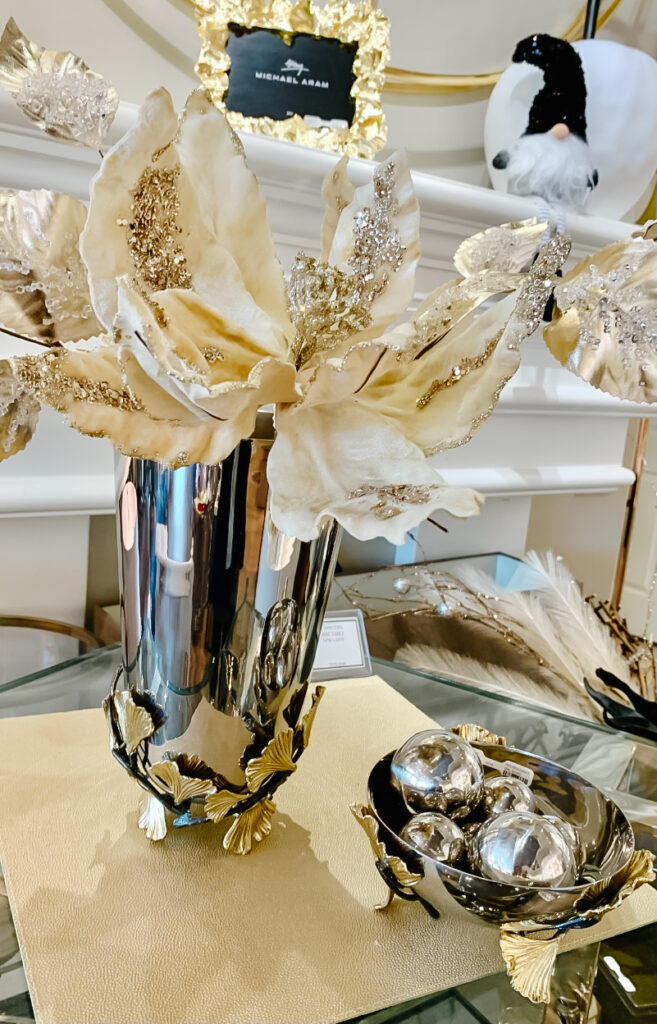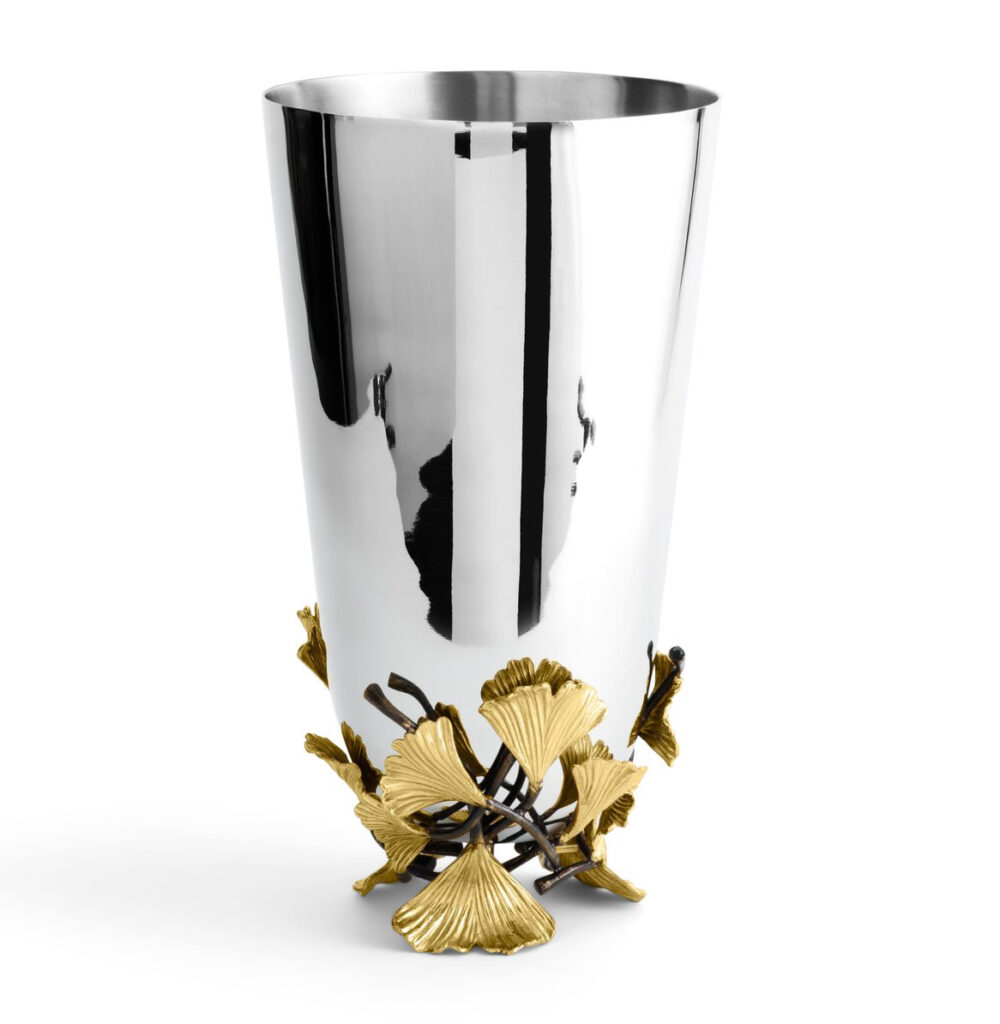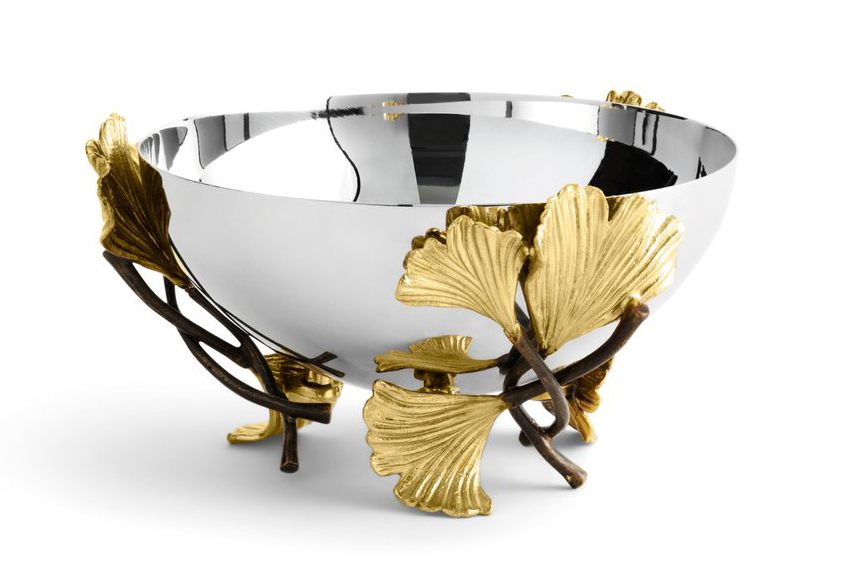 The holidays are also a time for entertaining and food and this collection brings an exquisite way to present your cheeses or other appetizers. What an amazing gift for the foody or chef in your life. What we love about these pieces is that they are classic, and although they have that touch of holiday gold, they will be beautiful to use for occasions all year long.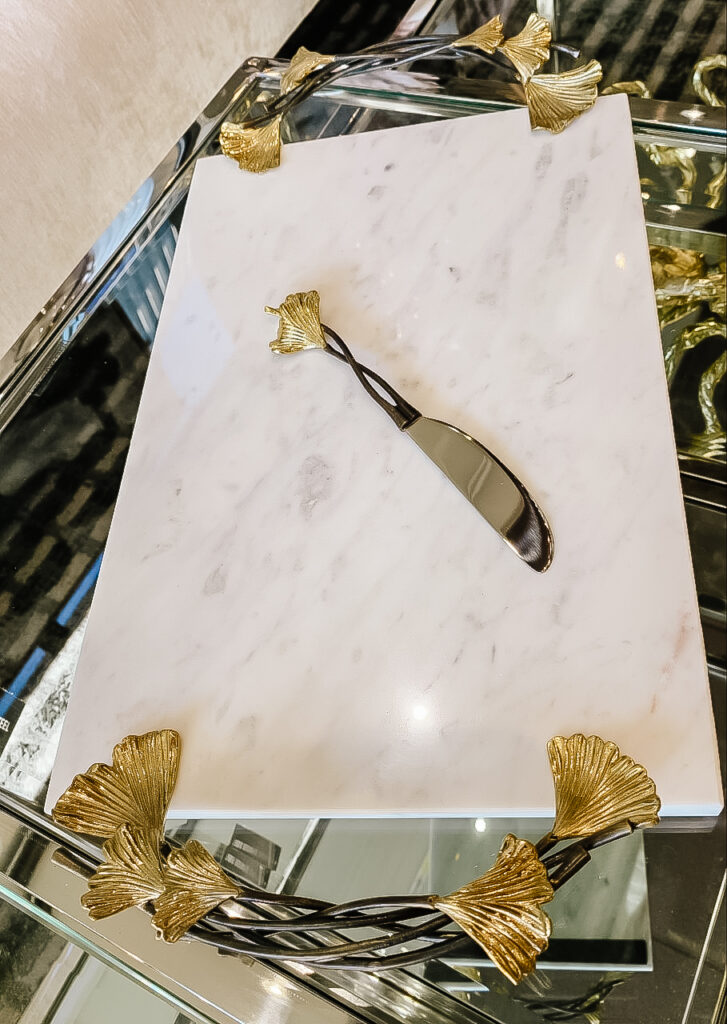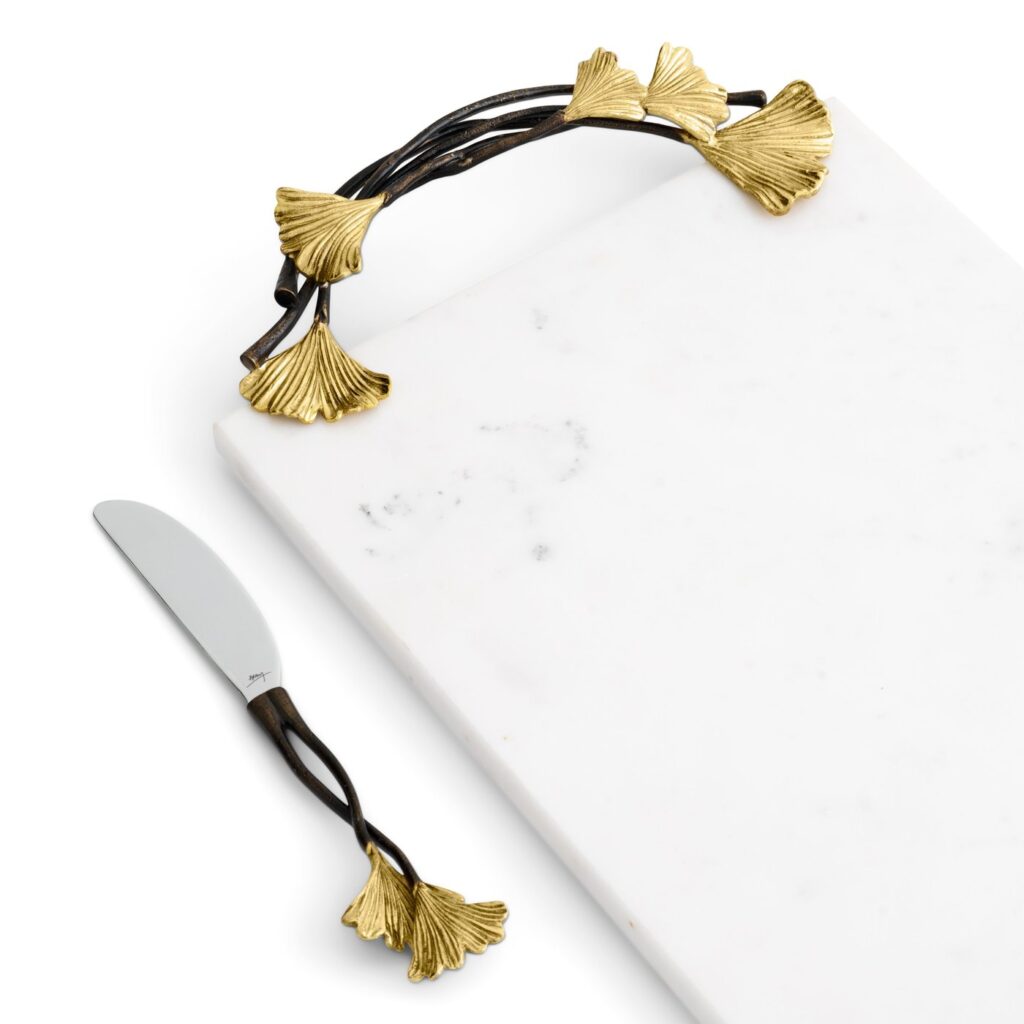 Once the appetizers are finished it is onto the main course and the new collection also includes dinnerware in a gorgeous gold version of the Ginkgo pattern.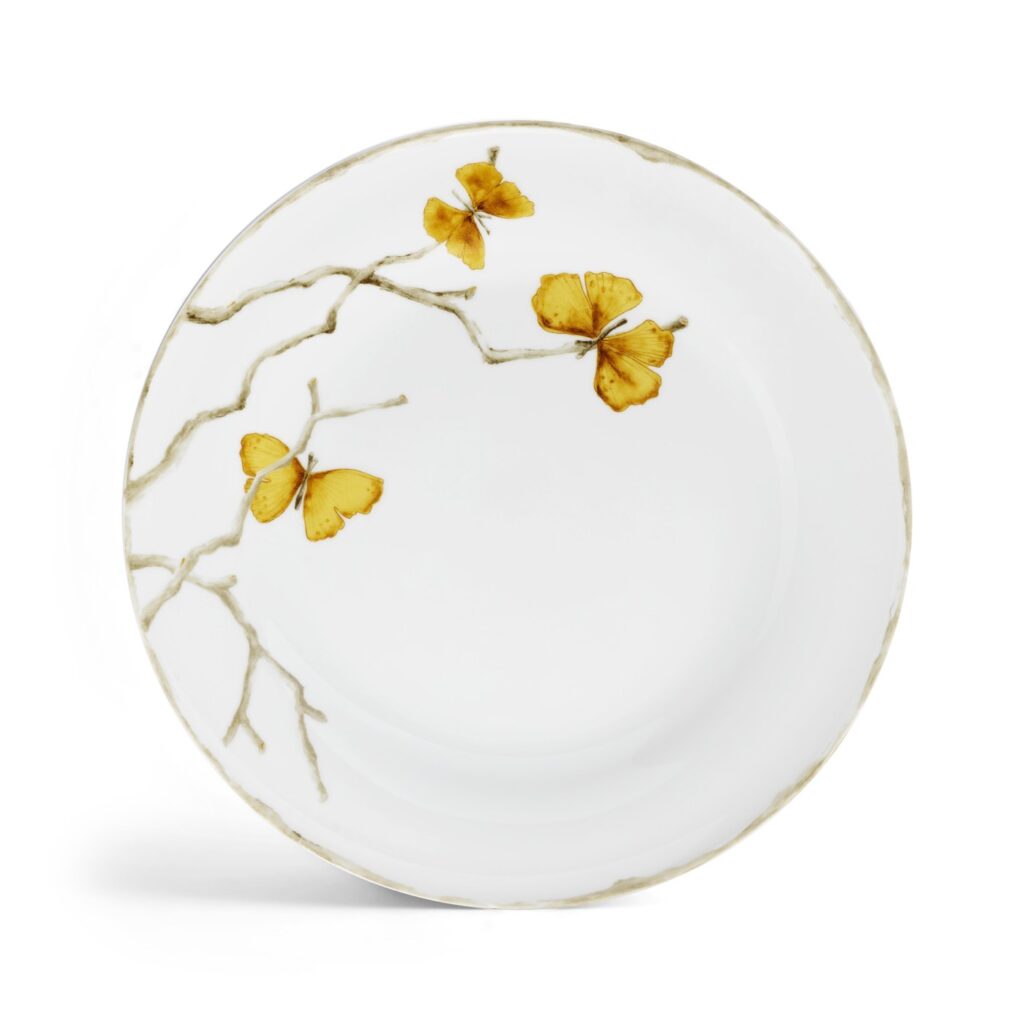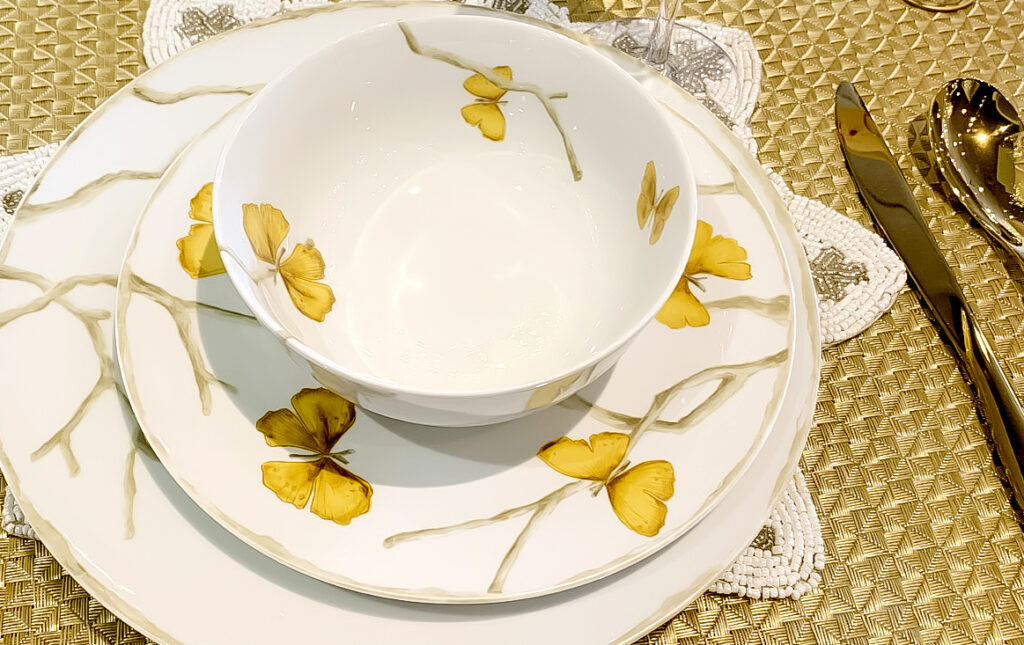 Depending on the accents you set with it, this pattern will transition nicely for every season.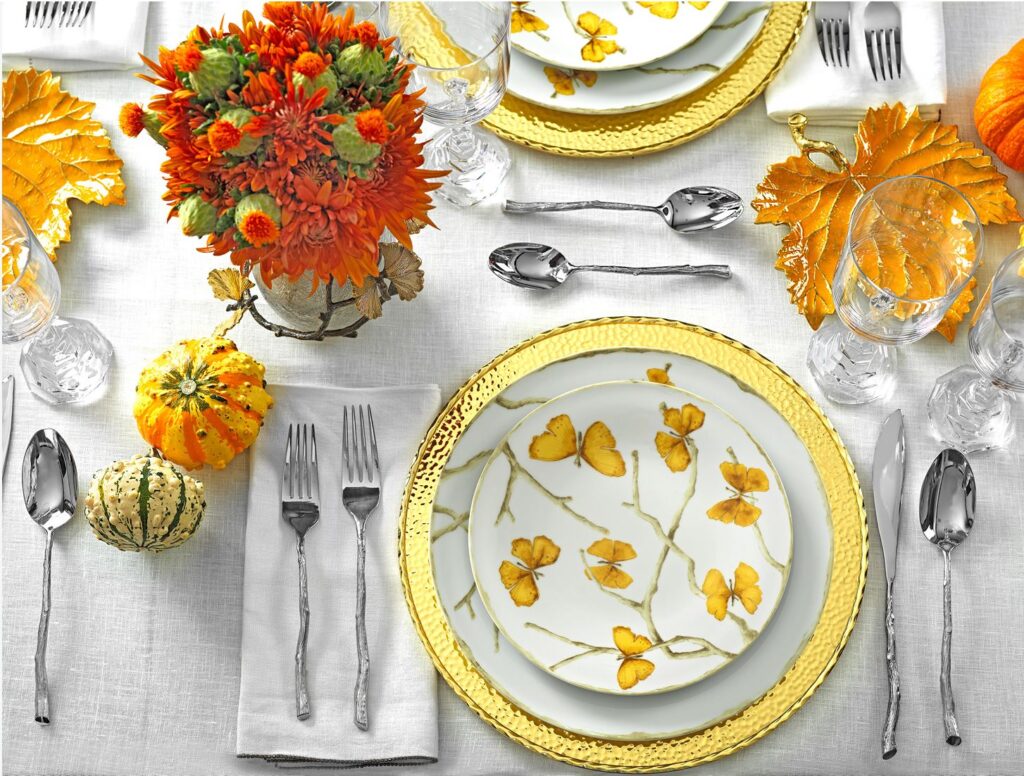 Vine
"These vines conjure up images of the overgrown entrance to an enchanted forest. The window to a world of fantasy flora and unexpected beauty." ~ Michael Aram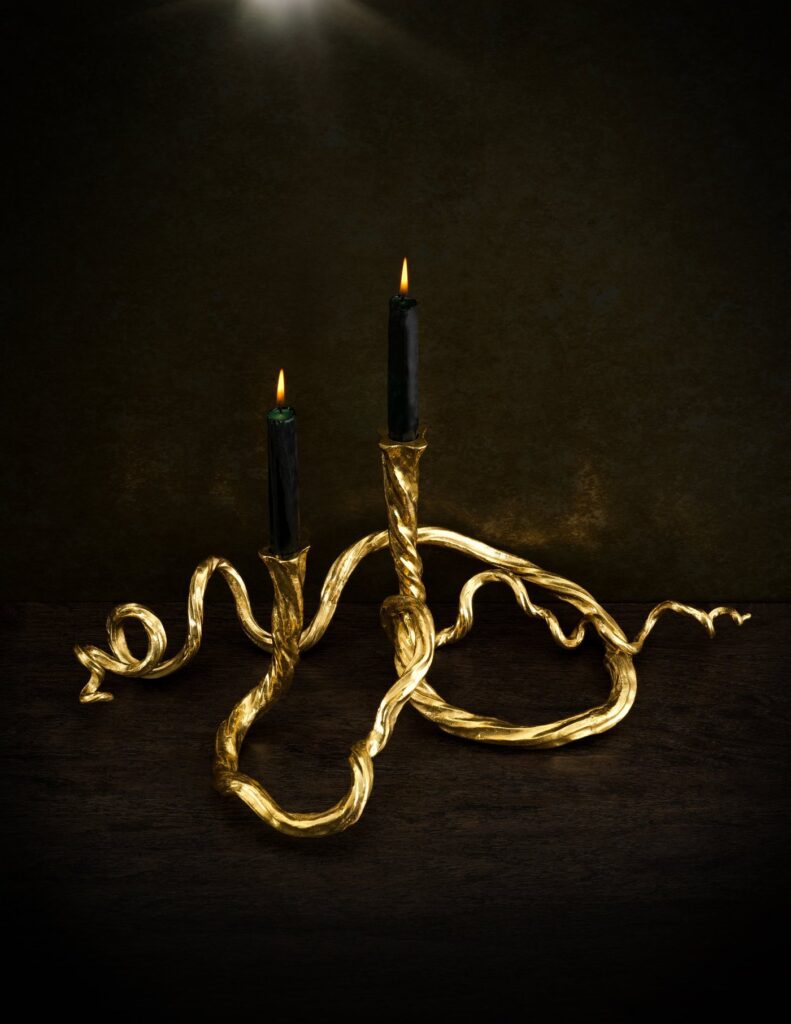 Michael Aram says it best above in his description of these gorgeous candleholders. What a statement even on their own as a centrepiece or imagine them intertwined with holiday greens and other holiday decor for Christmas dinner. We also think they are a nod to the grape vines of the Okanagan so what a pairing with your favourite vino and Modern Accents glassware.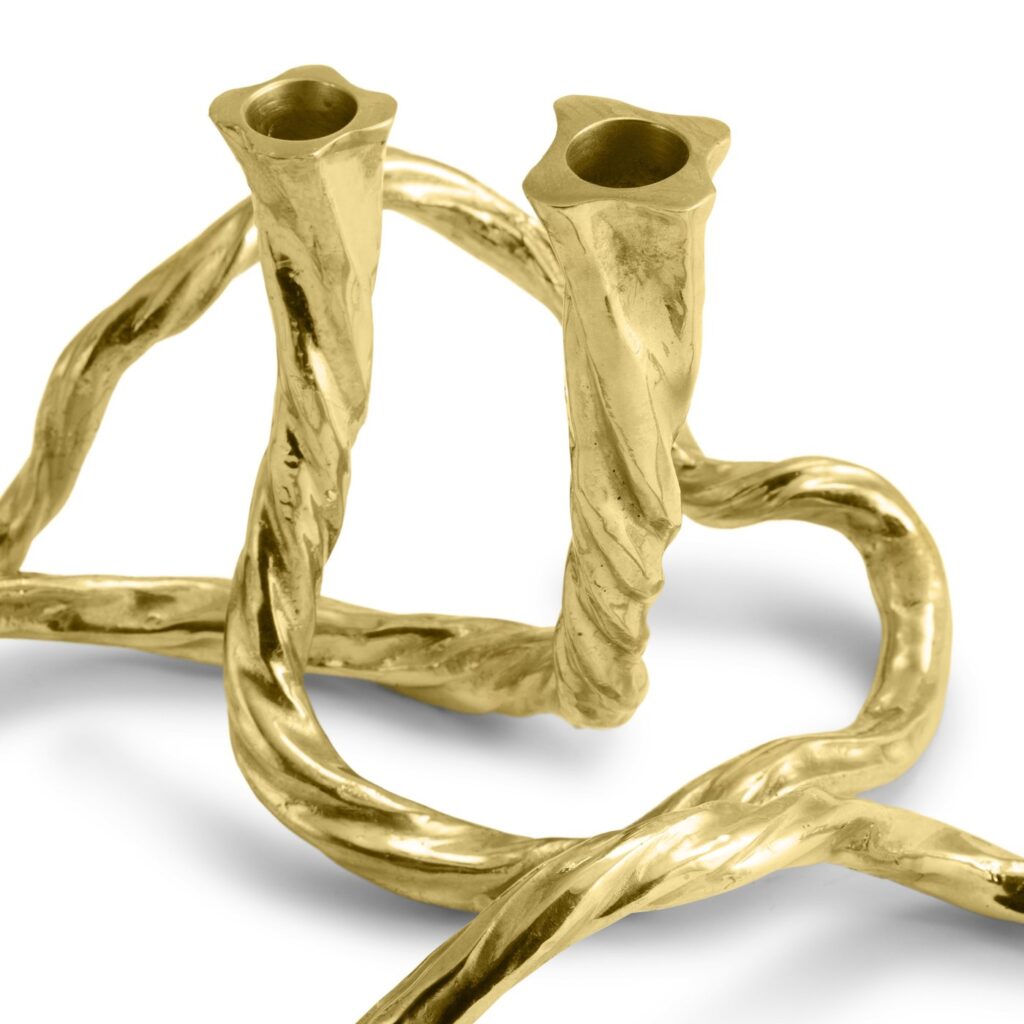 Anemone
If you want another option for candleholders to add to the ambiance of your winter nights look no further then the Anemone collection. This collection is alluring and so feminine with its artfully designed curving stems and graceful blooms. We also have some beautiful bowls and vases from the collection in store and the white and golden flowers wrapped around the black nickelplate is striking.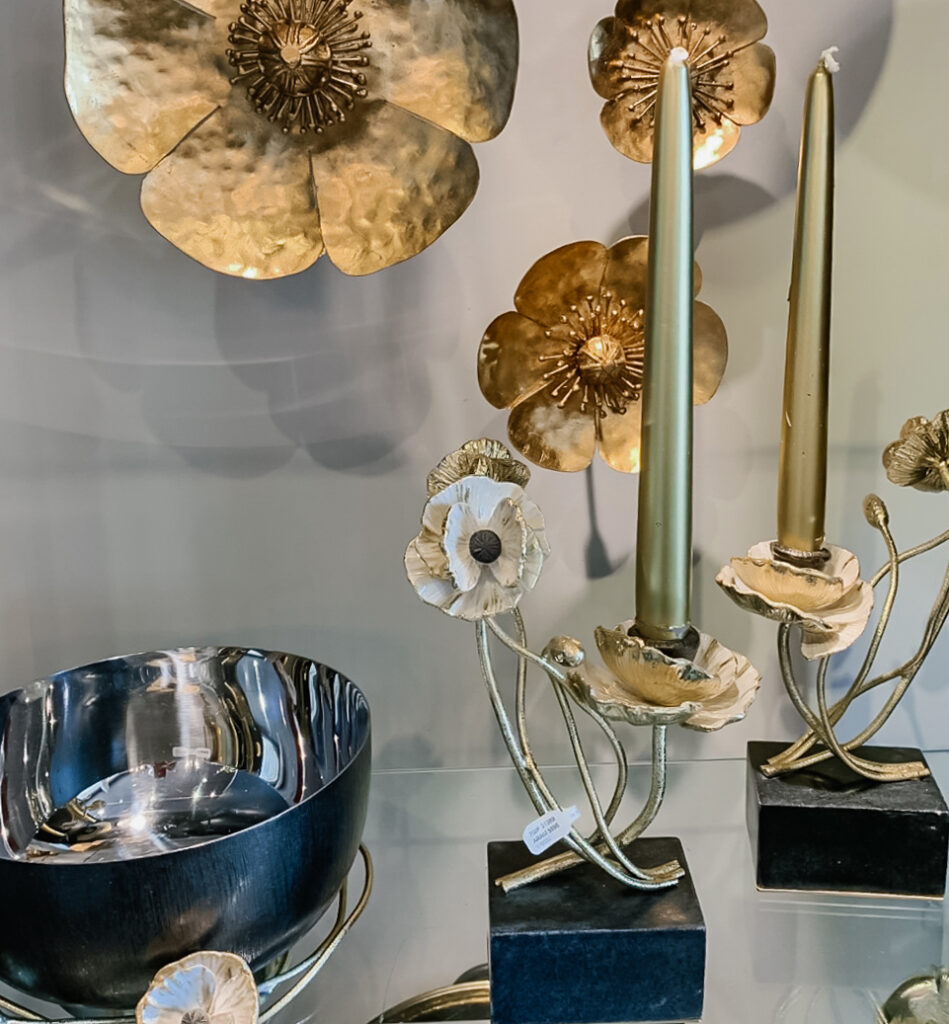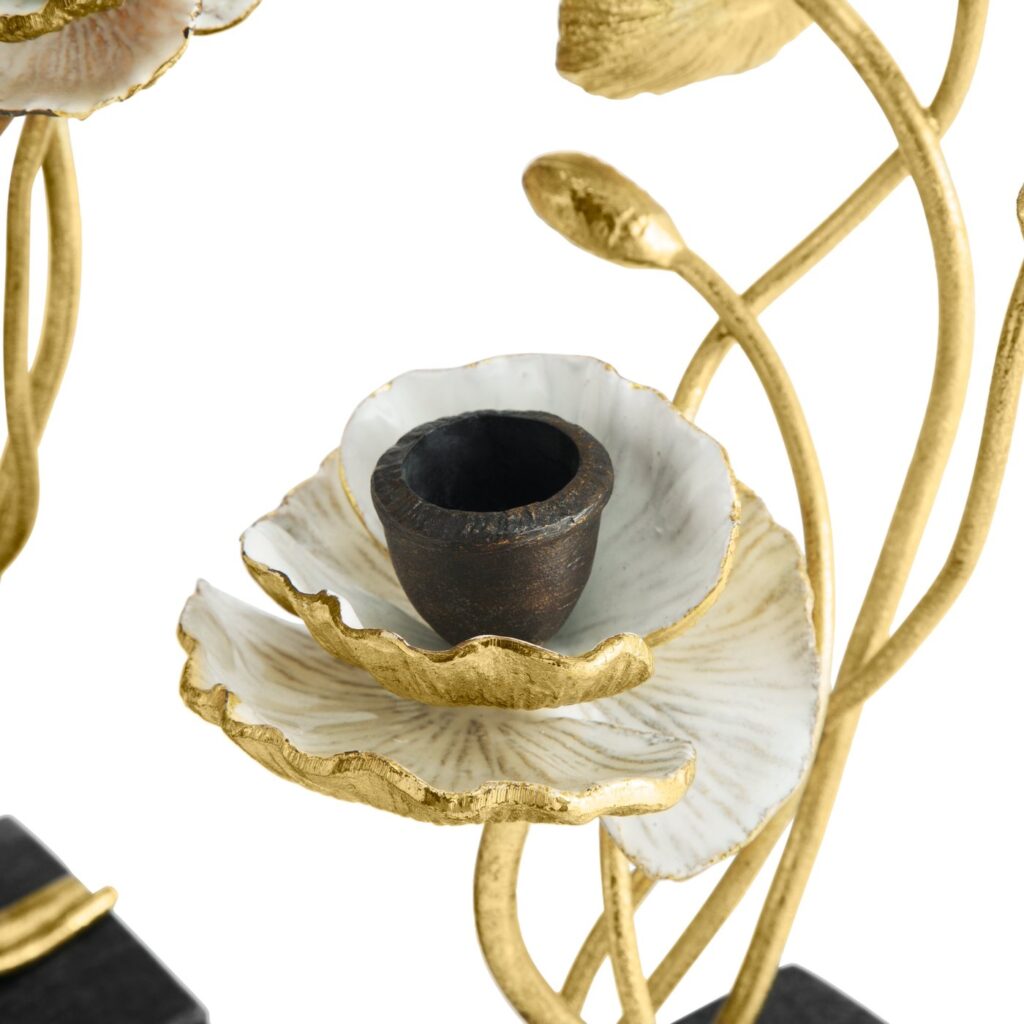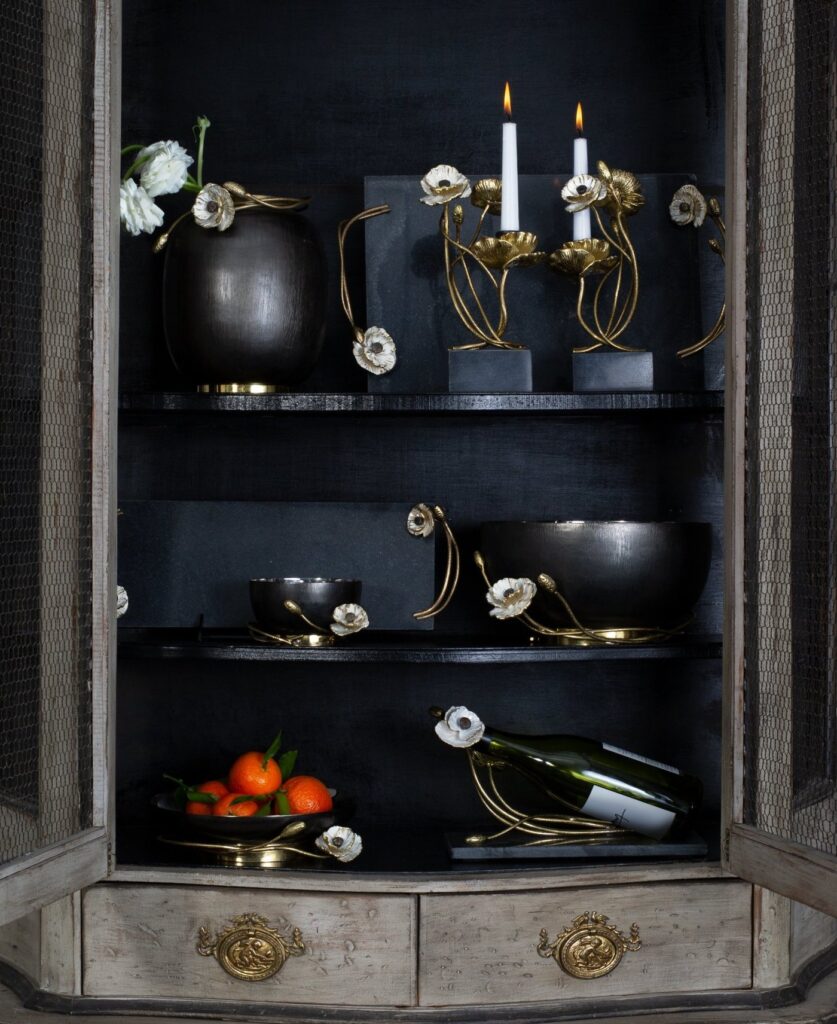 New Leaves
We have had this collection in the store before, but just had to bring this piece back again. Perfect for the transition from fall to winter and an amazing conversation or gift piece. You might want to display it on its own to celebrate the beautiful detail or use it as a glorious vessel to display some glass ornaments over the holidays. The interesting thing about this collection is that Aram has interpreted the entire collection of leaves in the proportions in which they actually occur in nature, amplifying the sense of realism for which he is so well known. Each piece also has it's own story and symbolism for the artist.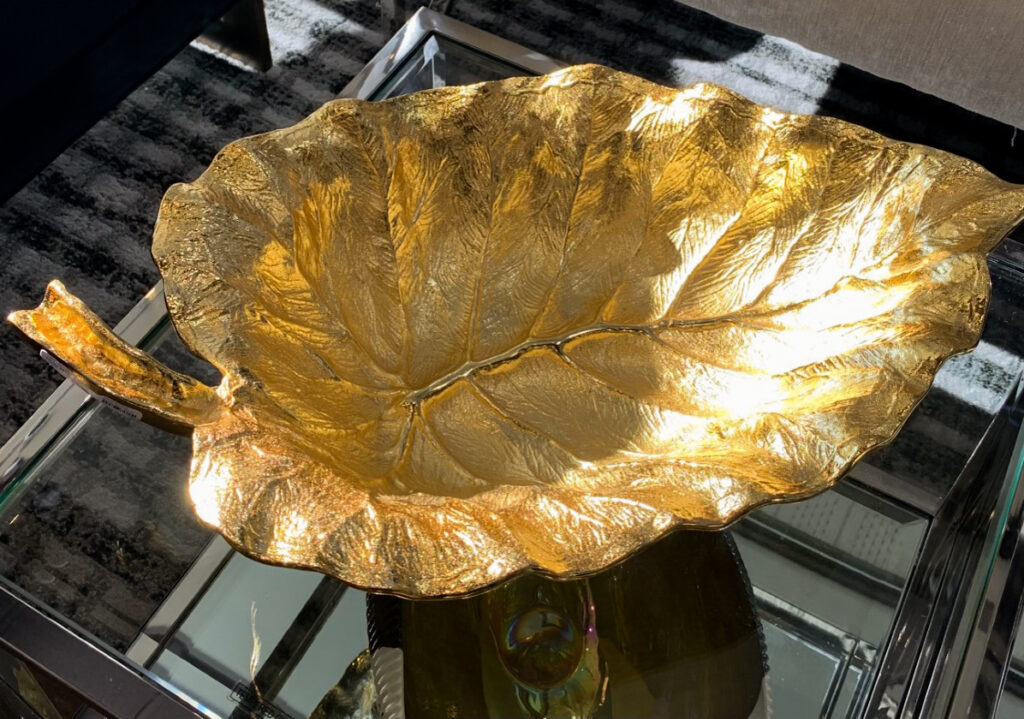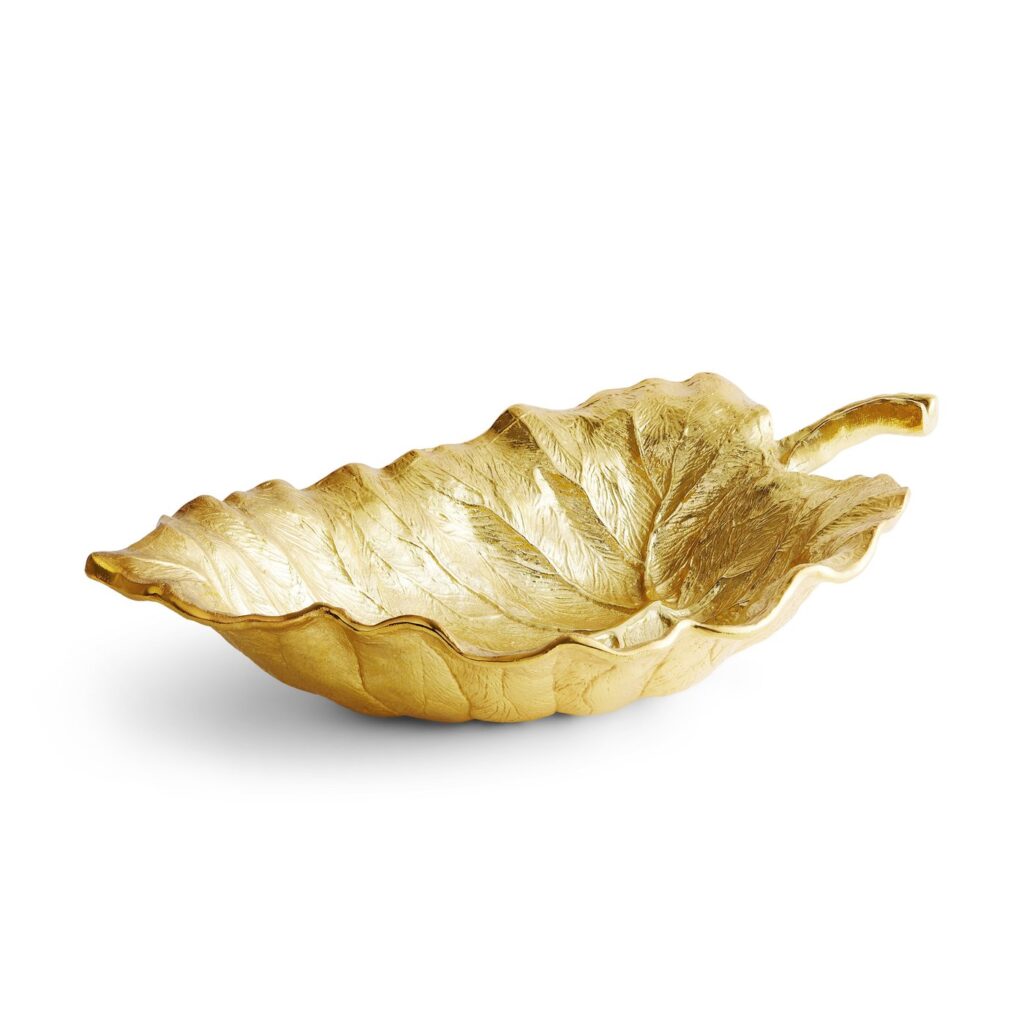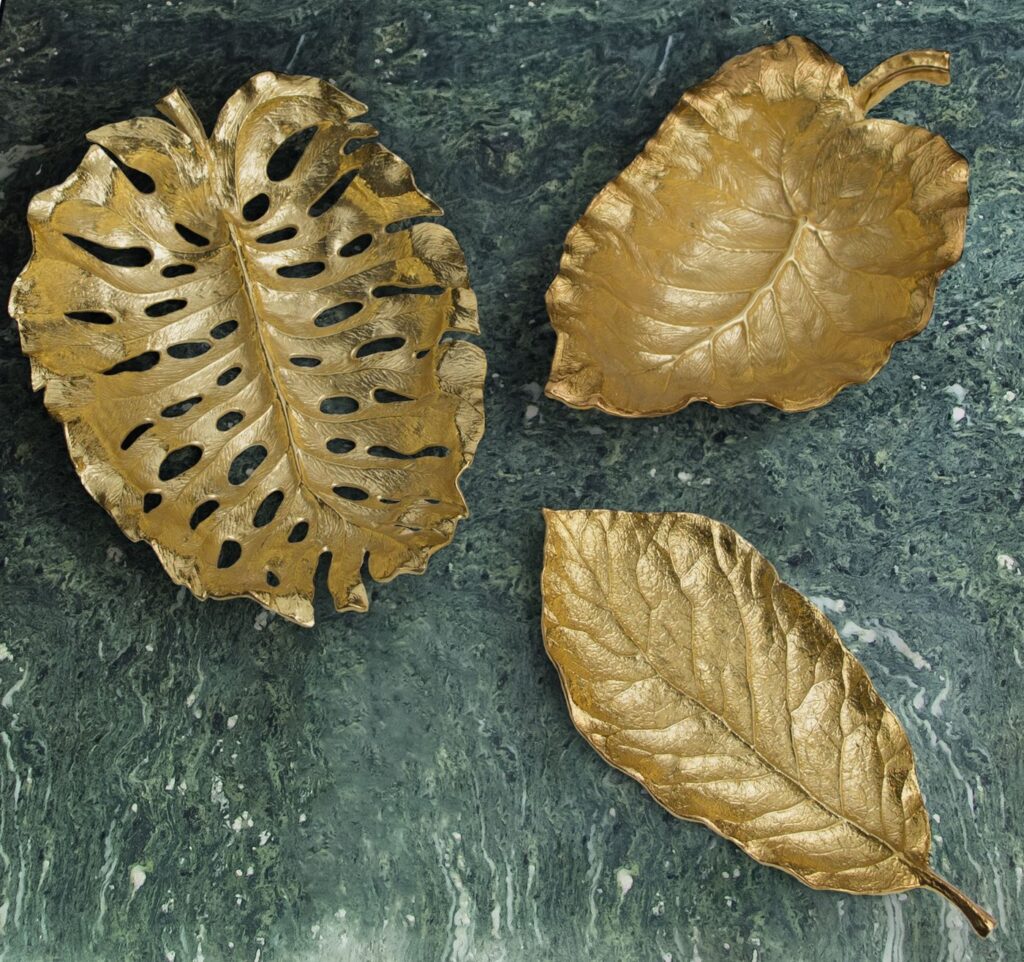 We always love sharing this collection and you can see why. You will be investing in a quality piece of art in each piece from the Michael Aram collections. They are pieces to be cherished for years to come. We are always bringing in new pieces for the store, but if you are looking for something specific for a gift we can also place a special order, but please do it soon to ensure you will have it before Christmas. We realize many of our clients have already started to collect some of his pieces, so what a lovely gift to add to their collection.