Star Struck & Style Shopping in Toronto
We just wrapped up another trip to pick out some amazing home decor selections for a room near you. Our Canadian suppliers didn't disappoint and we can't wait until the shipments arrive at Modern Accents.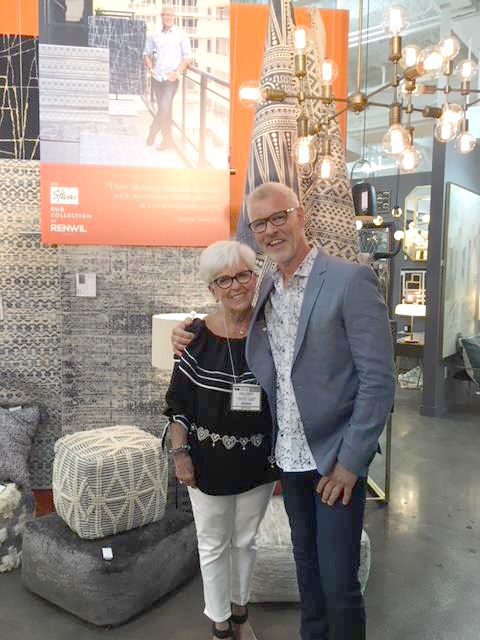 Delores even ran into a design celebrity. Steven Sabados showed her his new rug line, which he describes as "A balance of contemporay design with a global aesthetic." Check out this short clip where Steven describes the inspiration behind these beautiful rugs, plus some design advice that may have your interiors inspired by your own travels.

STAINLESS AND SLEEK
With modern design continuing to be hot in new developments and even new renovations we are bringing you the clean sleek lines of stainless and white. With so many choosing condo living this look makes an elegant addition that isn't overwhelming in a smaller space. We love that furniture designers are taking care to consider the aesthetic of the backs of the chairs as well. When we aren't dining shouldn't our chairs become an interesting accent? These come in other upholstery options so just ask us. Depending what you pick you can create the look you want.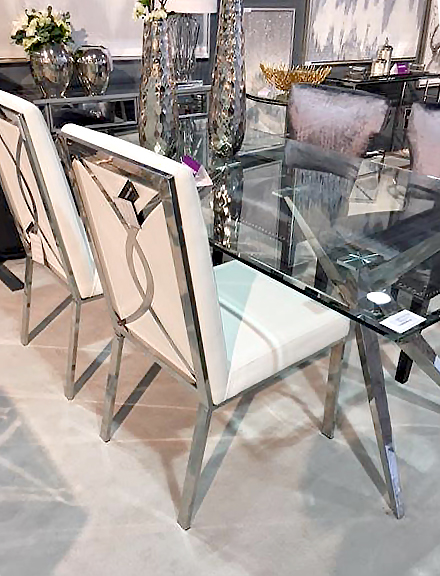 We will tempt you with an image of these dining chairs in charcoal velvet as well. And you know how we love a glass table, especially if you want to showcase those beautiful designer rugs below.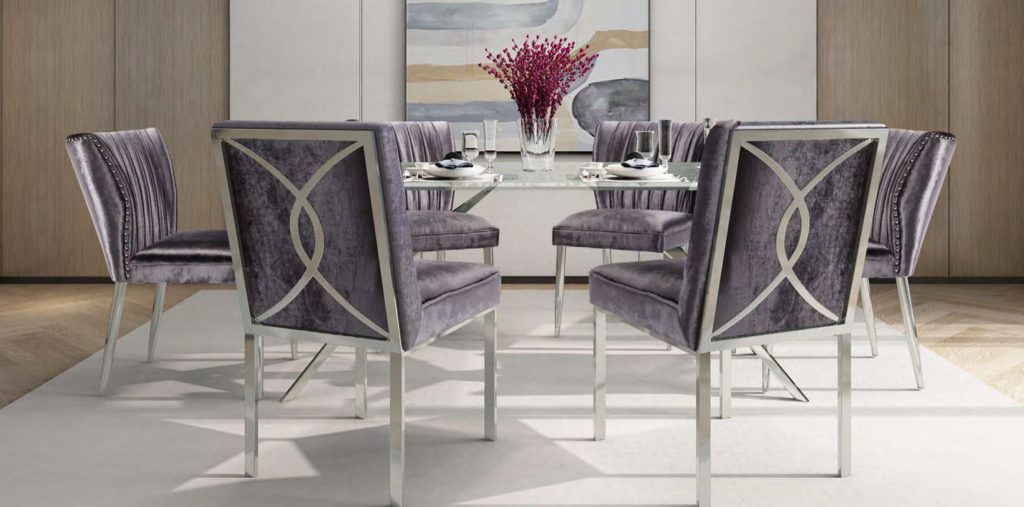 We also discovered these little gems. These fit neatly under your counter with those clean criss cross lines. The perfect solution if you don't want to trade traffic flow for style. You get both!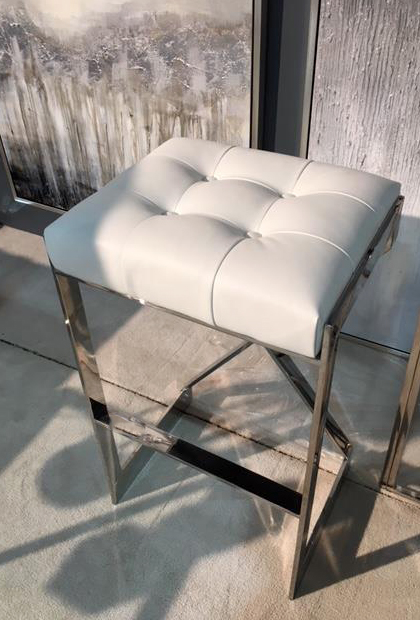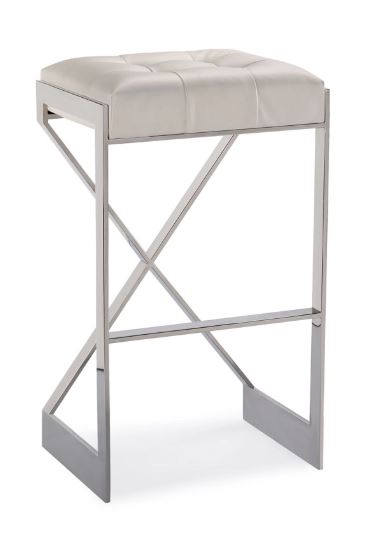 SOME VISUAL HIGHLIGHTS FROM THE SHOW: GOLD & PINK, ELEMENTS FROM NATURE, MIXED METALS AND TEXTURE
What do all these things have in common? These are are all showing up at design shows like this and we are excited about pulling them all together in some vignettes to inspire you. How would you pull them together? That is what is so great about today's design trends. Many of the elements are timeless and you are encouraged to combine them.
.